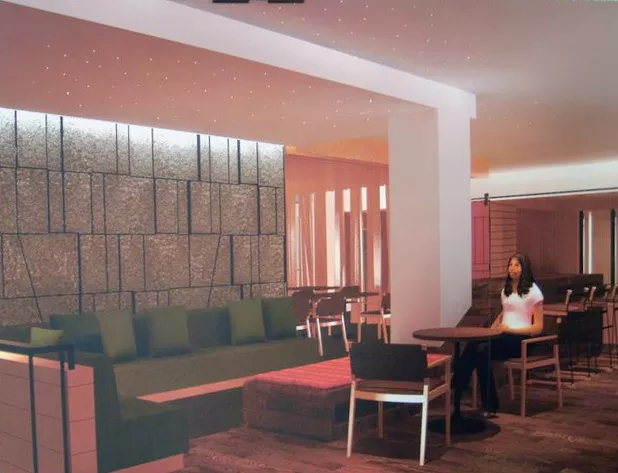 April 2013 is a ways off, but Burlington is already buzzing about the scheduled opening that month of the Hotel Vermont, which will take up the Cherry Street lot between the Marriott Courtyard Burlington Harbor and Macy's. The new hotel will be notable for its inventive design and LEED-certification, but its food is the real subject of discussion. Hotel Vermont will boast a still-unnamed restaurant from the team behind Hen of the Wood at the Grist Mill in Waterbury. One of the hotel's owners, Westport Hospitality founder Jay Canning, was able to convince his friend, Hen of the Wood chef-owner Eric Warnstedt, that two restaurants are better than one.
To help with the expansion, Warnstedt has brought back his former general manager, William McNeil, as co-owner. McNeil will return to Hen of the Wood full-time next Monday as general manager and sommelier. The Waterbury restaurant will close for renovations on October 22 and reopen on December 1.
With McNeil back, the two owners will split the business — and the responsibilities — fifty-fifty. When the Hotel Vermont location opens, McNeil will step back as manager and function more as an owner. Part of the pair's balancing act will be running two restaurants with very different focuses. Compared with Hen of the Wood, the Burlington restaurant "won't be so special-occasion, not by a long shot," says Warnstedt.
That will give the chef room to play. With 4000 square feet in the Burlington space, Warnstedt says, "all the things we ever wanted to do, we have the staff to do and the space to do." Though details are still sketchy, Warnstedt says that it will most likely include a wood-fired spit, oven and grill. Breads, and perhaps pizza and flatbreads, will emerge from the oven. Small plates will help draw the bar crowd Warnstedt hopes to attract with McNeil's alcohol expertise.
Canning plans to pair Warnstedt and McNeil's restaurant with a downstairs establishment called Juniper Lounge. While Warnstedt's eventual level of involvement in that project is up in the air, he's helping Canning hammer out the details. The pair plans a fall visit to Portland, Ore., where the chef will show the developer some of his favorite all-purpose hotel eateries. What Canning does know is that Juniper Lounge will probably serve three meals a day, including a breakfast featuring pastries and "coffee art." Lunch isn't a certainty, though Canning expects that hotel guests and employees at the nearby courthouse will generate demand.
Canning's main focus at the lounge, however, will be to create a hip late-night scene. He has enticed another friend to consult on buzz-worthy cocktails. Tim Dempsey, perhaps best known for his culinarily focused drinks at the Inn at Shelburne Farms, was behind the bar for the hotel's September 21 ground breaking, previewing the "carbon-negative" cocktails that will be served at Hotel Vermont when it opens. Though Dempsey is only a consultant, his ultra-local creations are likely to define the menu at Juniper Lounge.
If last week's samples were anything to go by, the choices will be ... choice. The all-local cocktails Dempsey created that evening included sangria made from Shelburne Orchards peaches and cider, and a concoction called "Dirty Little Pig." The latter was composed of WhistlePig Rye Whiskey, Vermont Sapling maple liqueur and Urban Moonshine bitters, then topped with chunks of pork belly and cassis-soaked cherries that Dempsey smoked on site.
Now all we have to do is … wait.