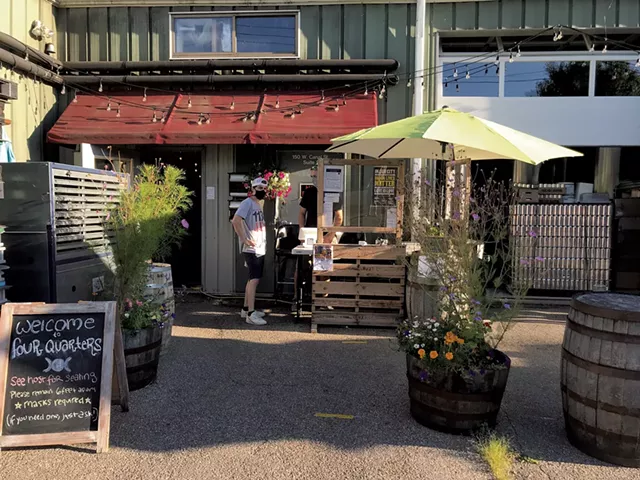 Sally Pollak ©️ Seven Days
Four Quarters Brewing on West Canal Street in Winooski
Grilled-cheese sandwiches return to Four Quarters Brewing at 150 West Canal Street in Winooski on Thursday, August 27, when the Onion City's only brewery resumes food service.
The brewery was in the midst of an expansion at 70 Main Street in Winooski when the pandemic halted construction. The new facility, which will allow for increased production, will open in the fall, owner-brewmaster Brian Eckert said. Indoor and outdoor seating, including a full-season porch, will be available daily for on-site beer and food.
"When [the pandemic] first hit, we were deemed essential, but there was a moral issue of whether we should stay open for the sake of our employees," Eckert said, referring to beer production. "We left it optional, and everyone in the production crew stuck with it."
The West Canal Street taproom, which opened outdoors on June 11 and indoors a month later, is currently open Thursday through Sunday; beer is available to-go at the brewery seven days a week.