Pomerleau Real Estate salutes all of the health care workers who are fighting the battle of our lives against the coronavirus, especially those who are on the front lines in our own community at the University of Vermont Medical Center.

We join hundreds of other community members who are expressing their heartfelt #ThanksHealthHeroes appreciation online and are sharing some of these postings here as a way of showing our endless gratitude for what you are doing every day.
Please join us in thanking health care heroes at UVMHealth.org/HealthHeroes.
— Ernie Pomerleau, Pomerleau Real Estate
---
"Thank you" will never be enough. Just know, that our hearts are with you.
— Lindsay Ballard
---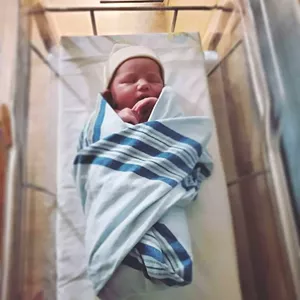 My daughter and son in law entered UVMMC on April 7 to have their son who was born at 12:03 am the next day. I was present through a video for the entire birth. All the staff have been extraordinary throughout their stay. I can not be more grateful. They have not only done what they always do but to do it in the middle of this pandemic seamlessly putting my daughter and her family's needs first. We will forever be in their debt.
— Linda Bruno
---
My son, Ezra, is 3D printing face shield components for Generator that is supplying UVM Medical Center. He has been running 4 printers for over 2 weeks straight and has made over 200 pieces. Thank you health care workers!
— Jennifer Ranz
---
To everyone who is working tirelessly on our behalf at UVMMC, we see you. Thank you for continuing to push through and brave the very real risks to help us all. Thank you for your dedication, your sacrifices, your heart, your courage. Wishing you all health, strength, and all the PPE you need to do your jobs. Thank you, thank you, thank you!!!
— Erika Wasileski
---
My wife is one of the AMAZING M6 nurses and I work in Case Management. We came home to this sign from our neighbor the other day. The outpouring of support has been pretty amazing! Thank you! We are all #VermontStrong
— Brian Drourr
---
"Thank you for your service." As a veteran who has been the recipient of those words, I wish to pass them on to the heroes of our local medical community. Risking your own health and lives to do battle with an unseen foe in order to save lives and protect even more lives while armed only with knowledge, medicine, love and empathy is truly courageous. All of you are amazing individuals. Thank you for being there on the front lines for our communities and families.
— Patrick McCarthy
---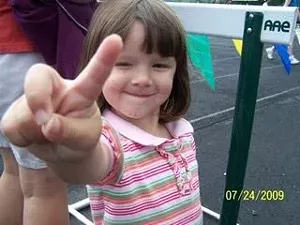 My daughter, and me, think you are ALL number ONE! Thank you so very much for being there for us at this time. We are staying home for YOU! Vermont strong!
— Amy Turner
---
Bless everyone at UVM — doctors, nurses, dietary staff, maintenance, housekeeping, radiology, and everyone I may have missed! You are in our thoughts and prayers!!!!
— Gloria Deeley
---
George & Rachel thank you for your service to care and protect us in the face of this national crisis. We totally respect you for your sacrifice; always have, always will, God Bless You All!
— George Ouellette
---
The dedicated and compassionate staff at UVMMC have supported me through my cancer diagnosis five years ago with the very best of care. They continue to do so even now in the face of this unprecedented crisis at the risk of their own lives. How lucky we are to have this team at our backs. We can never thank them enough.
— Brenda Bankart
---
Thanks to all my M6 co-workers who are part of the frontline!! I love you guys!!
— Donna Clark-Kelsey
---
When you chose your profession you probably never imagined you'd be in the situation you are in now, but for the rest of us, we cannot imagine getting through this without you. These words cannot even begin to say thank you for your selfless service to us all. Be well!
— Glenn Glasstetter
---
Thank you for your selflessness and your enormous hearts. This is a photo of my neighborhood in Hinesburg. We lit luminaries to show support for doctors, nurses and medical professionals. Those of us that are fortunate enough to work from home are eternally grateful.
— Calen King
---
Thank you for being with our sister during her last days when we were unable to be because of the virus. You were a kind and loving surrogate family for her and we very much appreciate your selfless care. You truly are our heroes!
— Donna Moody

This article was commissioned and paid for by Pomerleau Real Estate.