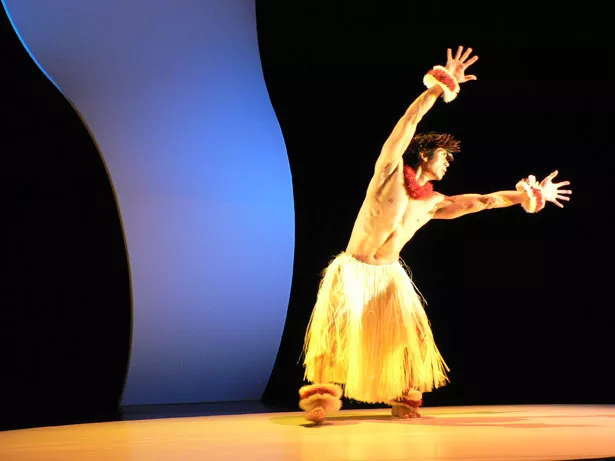 Looking for a way to shake off winter's enduring grip? Keo Woolford, a native of Hawaii in residence at Burlington's Flynn Center next week, might have the perfect solution: two hula workshops.
Woolford will stage his one-man theater piece, I Land, at the FlynnSpace April 4 and 5 (see next week's Seven Days for full preview). Hula plays a central role in his life: Traditional Hawaiian dance launched Woolford's career as a performer. The workshops aim to make hula accessible to those who might find the art form's fluid hips and hands foreign or forbidding. "Everybody can do hula," he says with a laugh from his Los Angeles home.
The role of hula teacher - or kumu - is strictly defined in Hawaiian culture, and Woolford has studied and danced with one of the best, Robert Cazimero. "I'm not a kumu," Woolford emphasizes. "I have been given permission by Robert to do these little workshops to expose people to a basic, superficial part of what hula is." In the first class, called Hula for Everyone, "We'll be doing some hula movements, and we'll do a combination . . . using hula motions, but not necessarily teaching them a formal hula."
The second workshop integrates Woolford's hula background with his acting and contemporary dance experience. Storytelling Through Hip-Hop, Hula & More will encourage students to "try a little experimentation with text and movement," he explains, as part of developing an individual work of theatrical self-expression.
Both sessions are open to teens and adults. Woolford frequently presents the classes as he travels the country with I Land, and has found them to be "a super, super popular activity" for participants. And in Vermont, a fun way to come in from the cold.