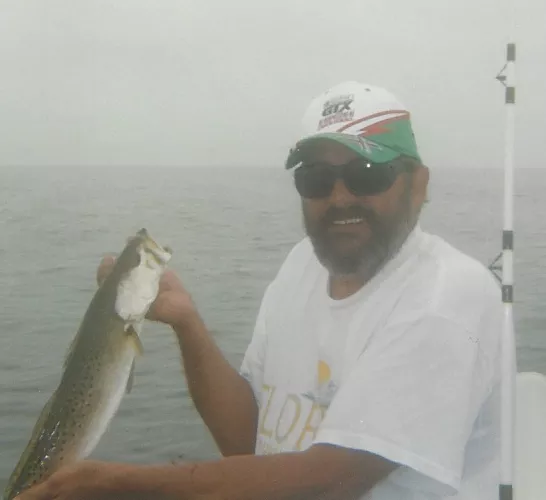 HARVEY "DICKY" E. MOODY, JR.
Harvey "Dicky" E. Moody, Jr., 66, peacefully passed away March 26, 2014 after an extended illness at Fletcher Allen Healthcare, surrounded by his family. He was born January 25, 1948, in Burlington, the son of Harvey and Gladys (Foster) Moody. Dicky began working at a very young age in the construction industry. He worked for many of the construction firms in the area as a renowned concrete finisher. He was a member of the Pine Island Aero Modelers. He will be remembered as an avid fishermen, hunter, Nascar and Redskins fan. He will also be remembered for his infectious laugh.
Left to cherish his memory are is daughter, Lana Huante and her husband Kado. His two grandson's, Kyle and Ryan Huante. His brother, Gregory Moody and his wife Vicky. Their children Robert, Greg, Harvey, Tyler and Victoria. Also, special cousin, James Moody and his sons Scott and Jay, many extended family and beloved friends. He was predeceased by his parents Harvey and Gladys (Foster) Moody.
There will be no visiting hours. There will be a celebration of his life with family and friends April 12, 2014 at the RVA in Winooski at 2:00 PM. In lieu of flowers donations in Dicky's name can be made to the American Lung Association.
To share condolences online please go to lavignefuneralhome.com. Arrangements are under the care of LaVigne Funeral Home.