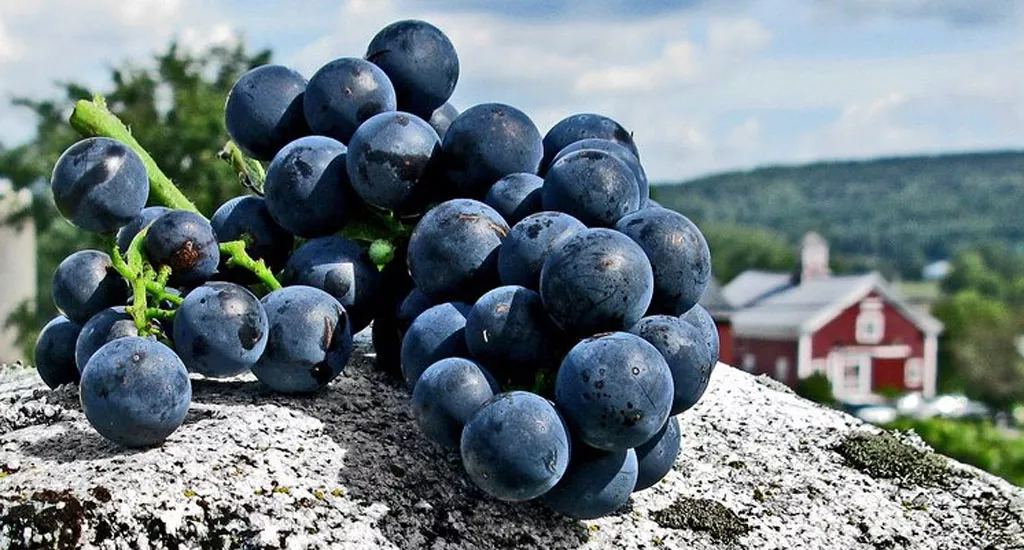 If last weekend brought cooler temps and cloudy skies, it also hastened the fall harvest, and around the state, people are feasting to celebrate the autumnal bounty. Seven Days samples the tasty morsels on offer this weekend.
"Harvest season is so special," says Boyden Valley Winery owner Linda Boyden, who's in the thick of her annual grape harvest. "You can see the fruits of your labor, and it's something the community and everyone comes to share with us. People here are proud of what we do." At the Boyden Valley Winery Harvest Festival (September 20 to 21 in Cambridge), you can stomp the grapes and sample the wines, along with treats from area farms and foodies.
Skinny Pancake owner Benjy Adler says he's excited to bring every one of Vermont's cideries together for an open tasting — and that's just one of the many delicious things happening at the free weekend festival Adler organized, Eat by Northeast (September 19 to 21 in Burlington). Stop in for the Great Harvest Supper — featuring food from local farms prepped by the area's best chefs. Or hunker down for a Brewhaha, with hard-to-find beers from brewers near and far, including Lawson's Finest Liquids, Bent Hill Brewery, Burlington Beer and others. (See Soundbites, page 71, for a rundown of music at the fest.)
At the Champlain Valley Brew Festival (September 20 in Plattsburgh, N.Y.), $20 nabs you barbecue and 12 tasting tickets for a museum-quality brewfest. Sip beers from the New York side of Lake Champlain, including Ausable Brewing, Plattsburgh Brewing and Davidson Brothers Brewing, while checking out (and benefiting) a collection of restored trains, planes and automobiles. "We're excited to bring the local brewers together to showcase what we can do in our region," says Champlain Valley Transportation Museum board member Kerry Haley. "And we're so happy people will be able to come and check out the museum and learn more about it."
The original print version of this article was headlined "Harvest Fare"