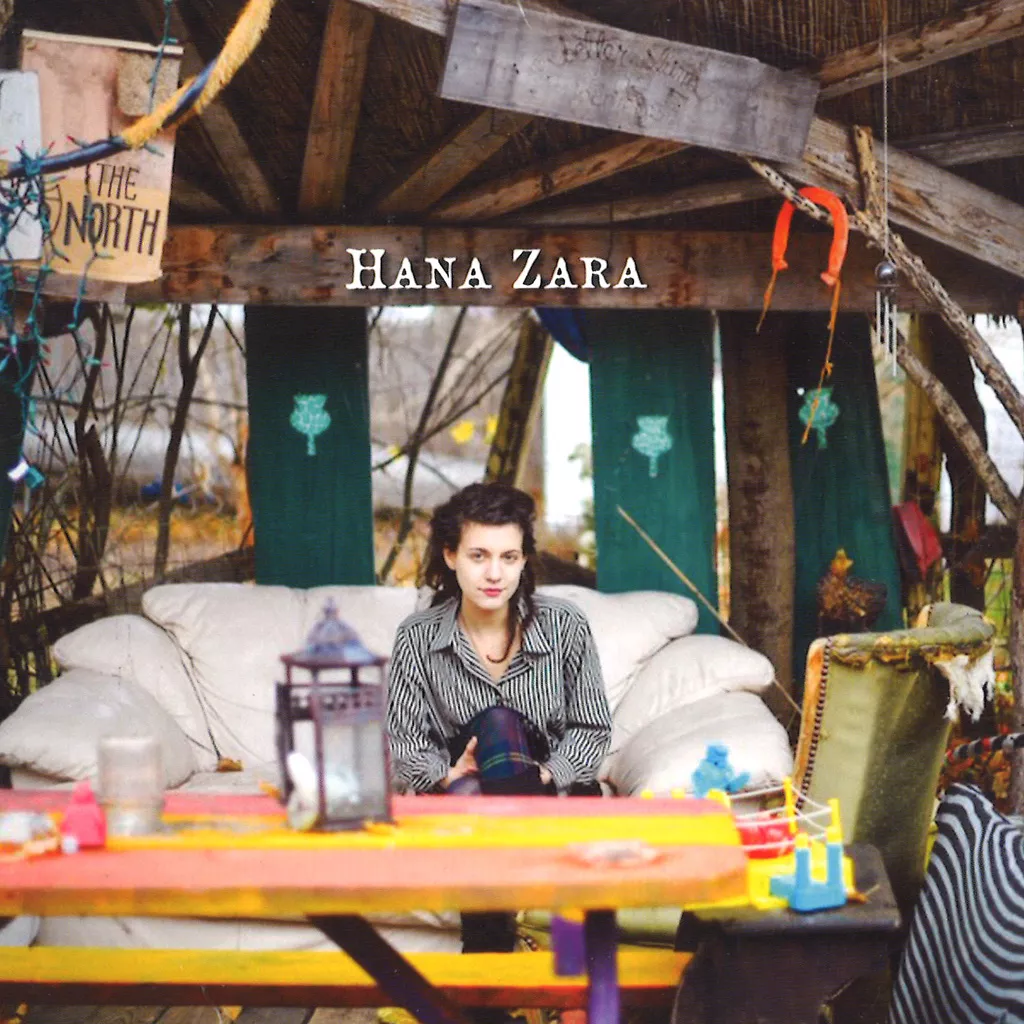 (Self-released, CD, digital download)
On "Tatterhood," the closing track of her 2013 album of the same name, Burlington songwriter Hana Zara presents an alternate take on the classic fairy tale. Based on a children's story, also called "Tatterhood," that her father read to her as a girl, the folk tale centers on a heroine who is, as Zara puts it in the liner notes of that record, "not a beautiful princess, but a wild, barefooted, headstrong girl." That puckish, ragtag sensibility informed every aspect of Zara's last album, from her clumsy but endearing guitar playing to her blunt and often incisive lyricism.
Zara has little use for artificial societal conventions, especially those that confine. But her nonconformist nature should not be confused with apathy. Rather, it's a deep empathy that informs her worldview, coupled with a keen and caring eye that tenderly observes human frailties.
Zara's new album, The North, continues on the path she began bushwhacking on Tatterhood. As on that record, her writing is poignant and pointed. But it is also more refined, as is the album generally. While the record is still very much a solo effort, Zara has enlisted the help of some talented friends to accent and flesh out her otherwise spare folk songs. The result is a more assured and subtly diverse collection that, though slightly more polished, retains the tattered charm of her debut.
On album opener "Day of the Dead," Will Tobin's moody accordion shades and sometimes softens Zara's punchy acoustic guitar. The song is a lamentation, both an elegy to a fallen loved one and an examination of what it means to go on living without that person. "Well, I came back here for the living, I came back here for the love / For the idea of an ending, for the friendship and the drugs / I came back here for the fires that we lit to light us up / I came back here for the living, I came back here for the love," she sings with a simmering intensity that recalls a young Natalie Merchant.
Loss is a pervasive theme, making The North a darker work than its predecessor. This manifests in myriad ways beyond mere grief. Like anger, for one. "Science Fiction" is as pissed off as it is mournful. Here Zara bemoans losing an increasingly withdrawn loved one to unspoken demons. Propelled by Steve Brown's marching percussion and accented by lilting backing vocals and rolling Fender Rhodes tones, "The Territory" presents a more elegant but no less cutting edge.
Though characterized by emotional turmoil, The North is hardly oppressive. Like so many great albums rooted in sadness, Zara transforms uncertainty and grief into something beautiful and comforting. She doesn't wallow. Rather, she explores anguish with a curious heart. And what she finds is surprising: gratitude.
"Thanks for loving me madly / Thanks for treating me right," she sings on the benedictory album closer "Megan's Song." Then, "I wish you could see me now / Cuz my hair has gotten longer / and my voice has gotten stronger / and I think you'd be proud."
Hana Zara celebrates the release of The North with an album release show at Radio Bean in Burlington this Sunday, March 22. The album is available at hanazaramusic.bandcamp.com.