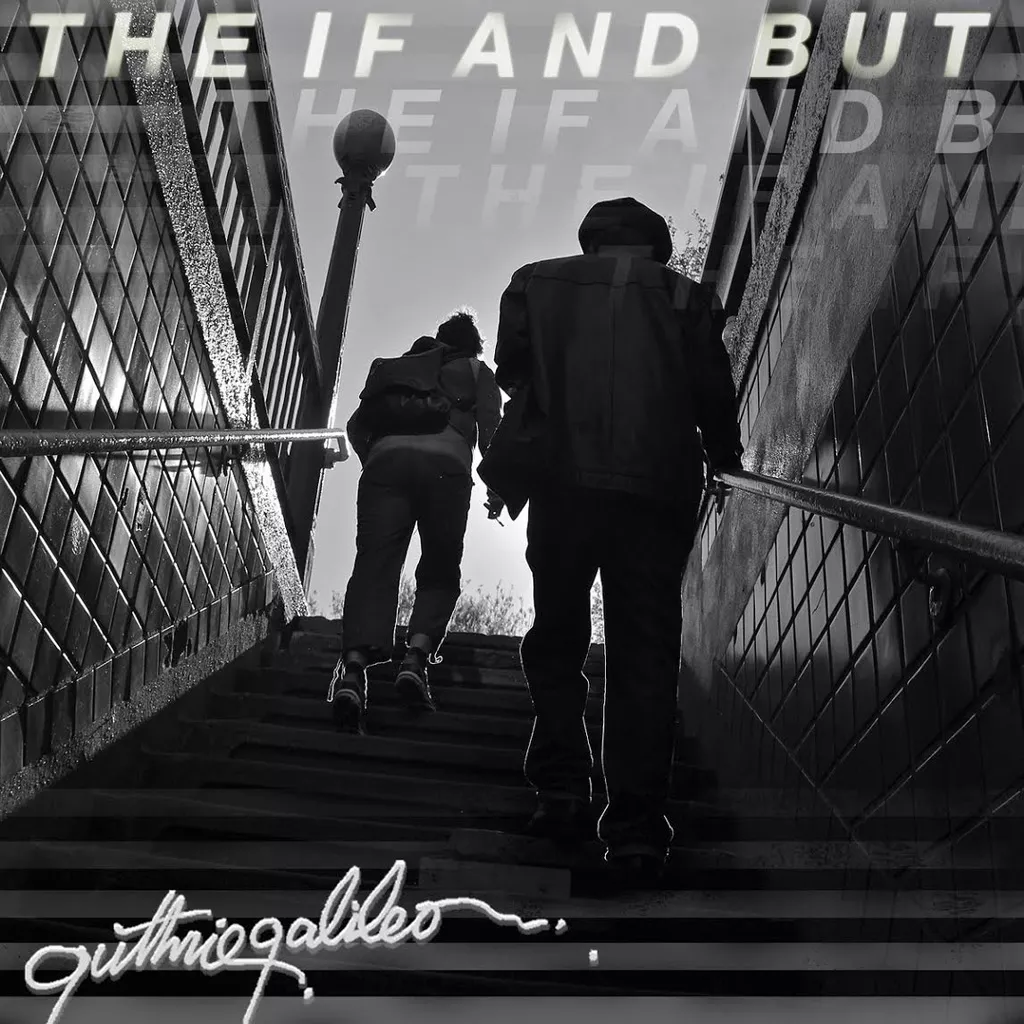 (In Space & Time, CD, digital download)
Producer and performer Guthrie Galileo got his start at the University of Vermont, but his mix of ambient electro and alternative R&B is rooted in California cool. After releasing a spring 2014 EP, Sauce Vapor, Galileo, now based in San Francisco, is back with a 12-track LP, The Ifandbut. Soaked with dark synth and languid beats, The Ifandbut is a noticeable departure from the electro-pop excitement of Galileo's prior effort. Gone are the moments of chill West Coast rapping and the peppy, neon production; this is a more thoughtful approach.
While most of his earlier songs looked outward, Galileo's writing on The Ifandbut is introspective. Additionally, the lack of pop-culture name-dropping that appeared on Sauce Vapor makes this LP a more serious lyrical work. Themes of youth and identity are frequent, as on "Walk With Me." Here, Galileo muses, "When being young starts to get old / We fell asleep with stains on our souls / But could we be different? / When the morning comes."
Yet some songs, such as "Bildungsroman" and "If," are simply repetitive single verses. It's unclear whether Galileo is purposefully withholding or is struggling to define his own words and feelings.
Galileo also continuously references certain lines from other tracks. "But it would be hotter to be holding you" appears on both "Cold Night" and "Hot Rush," while the lyrics for "If" and "That Irreversible" are exactly the same. It's not so much laziness as an attempt to revisit his own work, but the effect is less revolutionary when it occurs on the same album.
Instrumentally, Galileo explores the gloomier side of electro. "Deluge Ostinato" is a creaky, nails-on-chalkboards number fit for a horror movie score. "Phantom" is a standout track. With spectral, distant beats and apocalyptic lyrics, it's a darkly sophisticated journey.
That said, lighter moments on the LP hark back to Sauce Vapor. "Star Rays (Fluorescence)" and "Own Wave (Bioluminescence)" channel the glossy romance of '80s synth pop. The former is perfectly polished with sky-high harmonies, while the latter is defined by a snazzy, shaky-camera drum line.
Vocally, Galileo maintains control and knowingly fluctuates between buoyantly breathy, purposefully flat, and dark and sexy. Especially on "Cold Night," Galileo employs silky R&B undulations. Next, on "Hot Rush," Galileo slips back into the slinky, head-nodding hip-hop vibe of his earlier cuts.
The Ifandbut is distinctly less playful than Guthrie Galileo's previous EP. While the new effort is much more nuanced, cohesive and ambitious, it does demand serious emotional investment from its listeners. Accordingly, it's an ideal soundtrack for late-night dreaming and melancholic brooding.