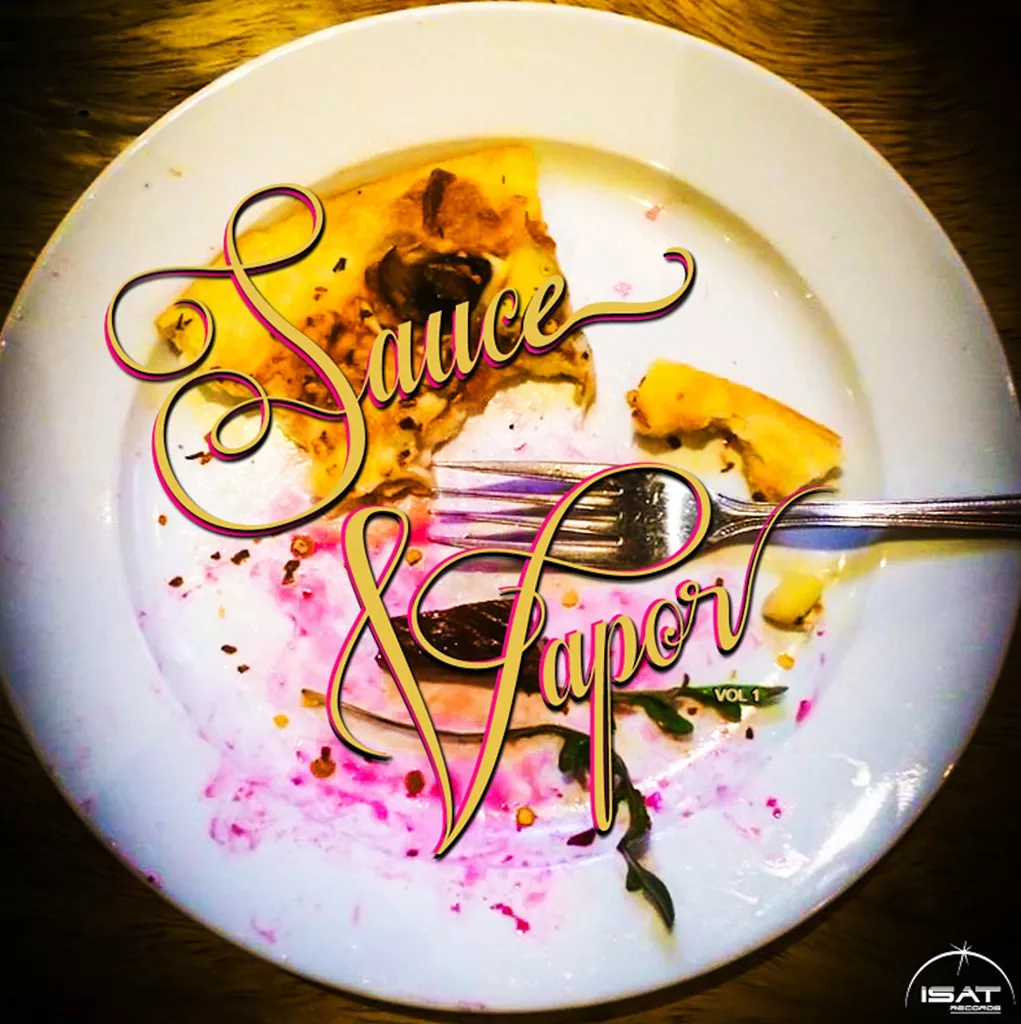 (In Space &Time Records, digital download)
Sauce Vapor is Guthrie Galileo's debut EP, released by In Space & Time Records. A student at the University of Vermont, the producer and singer currently calls Burlington his home. But the sounds Galileo offers on Sauce Vapor pay homage to his West Coast roots, specifically the Bay Area. Speaking of his songwriting, Galileo says these songs "hold subconscious allusions to pop-cultural phenomena, which, at some point, have been influential on my personal life and art." Listening to the EP, you can experience the variety of media stimuli that many of us take in every day — when an iPod shuffle can follow Washed Out with Macklemore. Richly playful, Sauce Vapor has an electro-pop framework, within which Galileo applies the sounds and filters of contemporary electronic music to the rhythms and themes of classic R&B and hip-hop.
Sauce Vapor starts with "Champagne Flow." With a swaying, lazy drumbeat and a feel like the post-'N Sync coolness of Justin Timberlake, this song transports you to a party where you've just found the liquid confidence to cross the dance floor and talk to the girl who's caught your eye.
Next, the vintage-sounding synth leads on "Cherry Ridge" deliver a slow four/four that channels the Ray-Bans and parachute pants of the 1980s.
Galileo's hip-hop influence surfaces fully on the third track, "Motel Honda." With vocal help from Galactic Brown, this cut boasts the first rapped verses on Sauce Vapor, and pushes the limits of variety for a five-song electronic EP.
The hip-hop vibes continue on "Soigne Pt. II," a classic West Coast beat, complete with the high-octave sliding, sine-wave synth customary on early Dr. Dre. This, the penultimate track, might turn listeners into lovers with its temptation to "make galaxies from the mattress," and a fading organ that glows like warm skin.
The final song, "Cuddleflood," is a definite favorite and features the album's strongest vocal effort. The song opens with warm synths and a sparse, syncopated drumbeat reminiscent of Radiohead's Kid A. The track then evolves around a 1970s R&B guitar phrase, looped to anchor the song as it shifts between feels. "Cuddleflood" ushers the EP to a close with an a cappella passage that invites another listen to "the flood of love" that is Sauce Vapor.
Instead of contributing more mindless party anthems to the world of electronica, Guthrie Galileo has given us a unique brand of electro-pop, spanning the genres that make up today's popular music with tasteful songwriting. Overall, Sauce Vapor is a solid debut effort, with "Cuddleflood" showcasing Galileo at his best. Let's hope the future sees more like this from Burlington's newest resident producer.