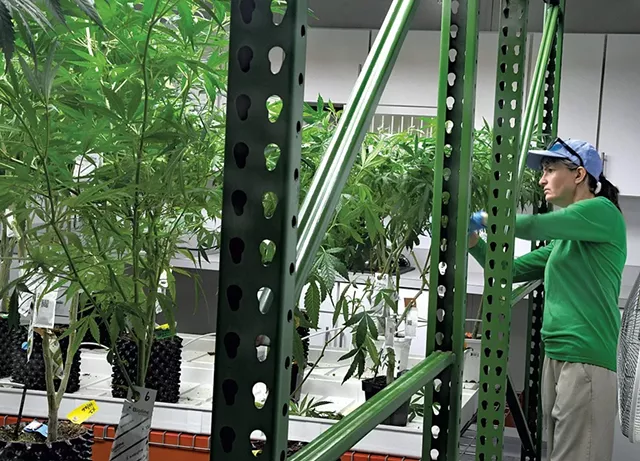 File: lee krohn
Trimming Plants at the Champlain Valley Dispensary
Sick of working for know-it-all bosses? Ready to hang out your own shingle? The Vermont Department of Public Safety might have the opportunity you've been looking for — and a rare one at that.
Last Friday, the department announced that it has begun accepting applications for a certificate to open Vermont's fifth medical marijuana dispensary.
Before applying yourself, though, best check out the fine print: The department wants a detailed description of the proposed cultivation facility, a three-year business plan complete with a projected pricing policy, a demonstration of need for the proposed location, a cultivation plan complete with examples of proposed strains of weed, procedures for record-keeping and security, personnel policies, examples of patient education materials, and more.
Oh, and there's one local complication: Potential host communities might add their own regulations — or ban dispensaries entirely.
Still interested? There's a nonrefundable $2,500 fee to file the application, and the submission deadline is Friday, July 28, at 4:30 p.m. sharp.
Public Safety Commissioner Tom Anderson will select the winner. As of Monday, no one had applied, marijuana program administrator Lindsey Wells said, but she expects at least half a dozen applications.
Check out the Vermont Marijuana Registry page.