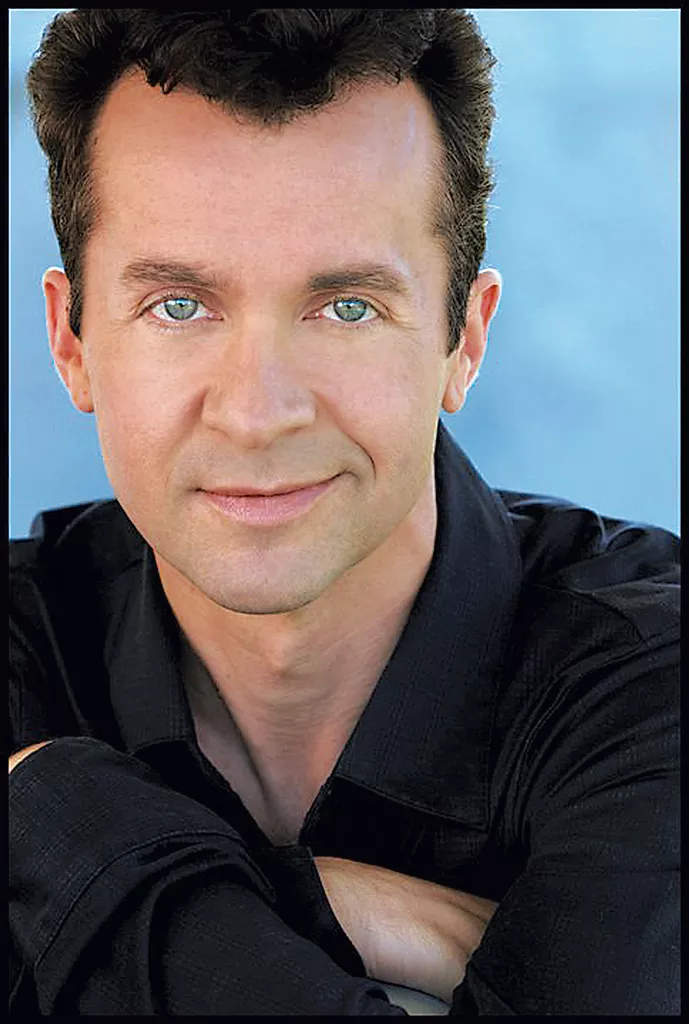 Courtesy of Green Mountain Opera Festival
Bruce Stasyna
Next summer's opera offerings in Vermont will shrink by half. The sad news arrived last week when Green Mountain Opera Festival, one of the state's two main opera-producing entities, announced it was cancelling its 2015 season. That season would have been its 10th.
"There was no one thing, just a lot of different factors," explains Wendy Brauer, who heads the board of GMOF's nonprofit sponsor, the Green Mountain Cultural Center in Waitsfield.
Of course, most of the factors had to do with money. It takes $200,000 to mount a season, according to Brauer; that includes a three-week training program for selected emerging artists, various public recitals, an emerging artists' semi-staged opera and two performances of a professionally produced opera.
Last season's emerging artists' opera performance, The Rape of Lucretia by Benjamin Britten at Sugarbush Resort, sold out. But the main production, La Cenerentola by Gioachino Rossini, filled only half of the 650-seat Barre Opera House at both performances. Though a post-season appeal helped make up the deficit, Brauer says the organization can't rely on such methods next year.
In addition, key volunteers announced they were stepping down, including the head of development and the chair of the advisory council. Donations were likewise down. And though GMOF received a $10,000 National Endowment for the Arts grant last year, as it has in several past years, the award is not guaranteed.
The festival's costs, while low for opera, may be hefty for Vermont. The Opera Company of Middlebury stages its annual full-scale opera for $110,000, says artistic director Doug Anderson. But GMOF puts on two different operas as well as its program for young singers. The emerging artists take master classes with professional conductors, singers and voice teachers — including the festival's New York City-based artistic director, Bruce Stasyna, and Emerging Artists director Alan Hicks — that the public can attend.
Festival regulars Angelika and Buzz Brumbaugh, who live in Waitsfield in the summer and Middlebury in the winter, were particularly disappointed by the news. "Buzz is an even bigger [opera] fan than I am; he went to all the master classes," says Angelika.
The couple also attends OCM productions, which regularly fill the 232-seat Middlebury Town Hall Theater. Angelika Brumbaugh guesses the town has a "bigger base" of opera fans, and Brauer points out that OCM's director lives there.
GMOF, by contrast, has always lacked a physical center. Waitsfield has no appropriate venue for opera performance, so festival events are distributed among Sugarbush Resort, Waitsfield's Round Barn Farm (home of the GMCC) and Barre, with one foray to Burlington in each of the past three seasons. Former artistic director Taras Kulish resigned in part because he felt GMOF needed to separate itself from GMCC, which tied it to the Mad River Valley, an area with a high percentage of seasonal residents.
GMOF's high levels of singing, performance and creativity will be missed, including Vermont-friendly touches such as the cross-dressing bass-baritone who played the prince's former tutor in La Cenerentola.
"It's extremely sad," says Judyth Pendell, a part-time Waitsfield resident who runs Stowe Area Opera Lovers, an informal fan group, with her husband, Warren Azano. Pendell says the couple was "stunned by the quality" of the first GMOF performance they attended, Mozart's Le Nozze di Figaro in 2009. "We go to a lot of opera," says Pendell, citing 23 operas in Europe alone, "and we haven't seen anything that Green Mountain Opera Festival can't match."
Stasyna, reached in New York, admits, "My heart's broken about it." But he is justly proud of the level of artistic quality the festival brought to Vermont. As Emerging Artists director, a post he held before becoming artistic director two years ago, Stasyna brought the young-artists program to national attention. He says many musicians emailed him to say they regretted losing the opportunity to perform at such a high-quality event.
Nevertheless, he points out, struggles like GMOF's are "fairly pervasive" in the post-downturn economy. In the past couple of years, New York City Opera closed after 70 seasons, San Diego Opera nearly closed before regrouping for a curtailed 50th season, and Florida Grand Opera may have to forfeit its 74th season, Stasyna says.
Brauer, who says GMOF has renewed its Opera America membership, hopes the festival can return in a scaled-back form.
Says Stasyna, "Hope springs eternal. It could be a situation where people start to miss the festival" — and donors step up.