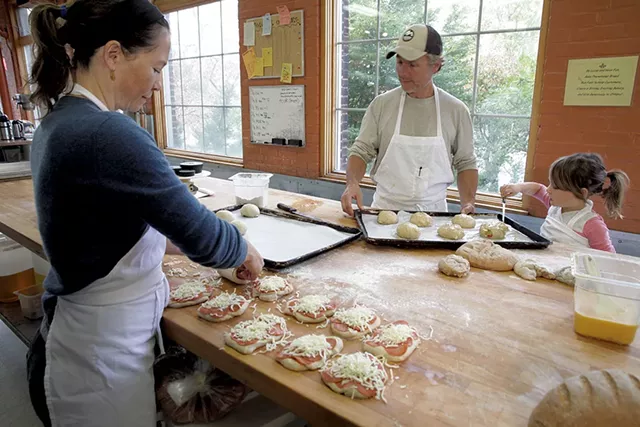 Matthew Thorsen
Sarah, Ethan and Eve Brown of Great Harvest Bread
Owners Sara and Ethan Brown have put their Burlington franchise of Great Harvest Bread up for sale. While they will stay with the company as long as necessary to find the right buyer, says Sara Brown, "We are looking to transition to the next phase of our lives. We have other things we're feeling pulled toward." For Sara, who was a high school teacher before owning the bakery, that's returning to teaching. Ethan will look for "other employment."
The couple is asking $330,000 for the business, including equipment and inventory. (Great Harvest rents its Pine Street space.) The Browns say they are willing to work with a new owner, teaching him or her everything "from baking to bookkeeping." Interested buyers should contact the Browns directly.