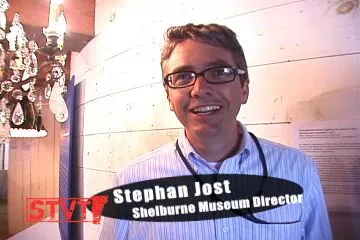 If you haven't taken a trip to the Shelburne Museum in a bit, it might be time for you to reacquaint yourself with this slice of VT history. There are new modern signs at the entrance and some edgy new showsinside. Move over quilts and Ticonderoga, this is not your grandmother's museum anymore.
One of Shelburne Museum's new exhibits in the Round Barn is "Got eBay? Celebrity Collections Created Online" which is on display from May 20 – October 28, 2007.
Eight celebrities were given $1000/each to curate their own show using items purchased on eBay. When the exhibit is over, the items will be re-sold to eBay.
Electra Havemeyer Webb (1888-1960) was a pioneering collector of American folk art and founded Shelburne Museum in 1947. She purchased about 120,000 art pieces in her life and one can only wonder what she would have thought of eBay and how it might have affected her life as a collector.
Stephan Jost, the director of Shelburne Museum speaks of the eBay attraction for art collectors. eBay has changed the face of both fine art buying and selling and flea market sales. These days, anyone can bid against avid collectors like Electra. The highest and the fastest bidder takes all.
The participants in Got eBay? are: Jerry Seinfeld (comedian), Bianca Jagger (humanitarian), Kevin LePage (racecar driver, NASCAR circuit), John Lurie (musician, artist, actor), Carter Foster (curator, Whitney Museum of American Art), Beth Rudin DeWoody (collector, real estate executive), Quy Nguyen and Fritz Karch (editors, Martha Stewart Living magazine), and Vermont Governor Jim Douglas.
Perfect barn-music by Avi and Celia, "Bud n' Mary" from Off the Floor (MySpace).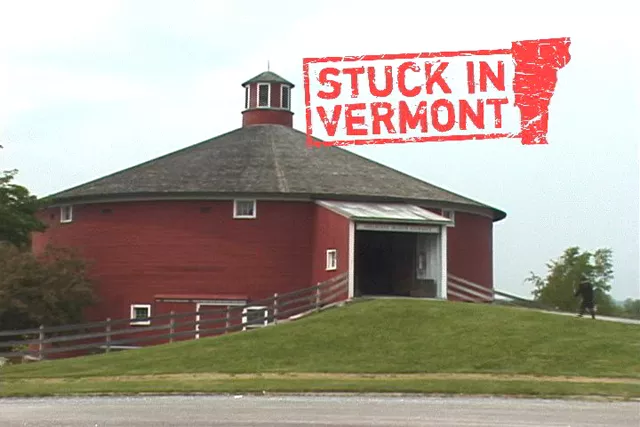 PS And if you are lucky during your visit, you may even meet some of the museum's smaller inhabitants, the chipmunks and woodchucks - but which is which?