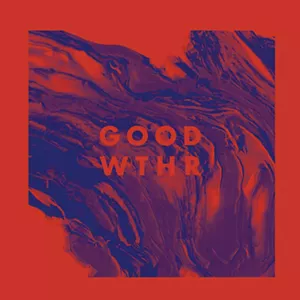 GOOD WTHR, Somewhere Shining
(Posimentum, digital download)
Although GOOD WTHR have adopted a new name, they've got deep roots in Vermont hip-hop. The local rap duo consists of Pro — best known for his work with Vermont legends the Aztext — and Kin, a prolific journeyman MC who founded UnKommon with the late Ryan Morin, aka DJ BP. BP was also the DJ for the Aztext.
Morin was charismatic, famously good-hearted and a central part of the community. His unexpected death in 2016 shook the hip-hop scene hard, especially his closest friends and collaborators. Fittingly, the loss inspired by his passing is the central theme of Somewhere Shining, Pro and Kin's debut LP as GOOD WTHR. This is a heavy album, no question. Yet it's remarkable how much BP's old friends are able to find beauty, hope and even wisdom in the raw material of their pain.
Nowhere is that pain more raw than on "April 3rd" — so named for the day Morin died. It's a storytelling song that even strangers might find hard to hear. It's also an incredible piece of work: unflinching, honest and moving.
These MCs bring the same approach to every stage of their grief — and growth — throughout the rest of the album. "One Away" is a withering exercise in anger and self-recrimination, while "Wake Up" transforms that emotion into motivation to live better.
The ambition in Pro and Kin's songwriting is matched by the album's production. This record is fairly crammed with hooks and bridges — and it's heavy on piano. The duo's melodic ear is unabashedly pop, a mix of '70s radio rock and the '90's New Jack Swing wave of R&B. It's a matter of taste how well that approach "works." But it's perfectly executed, track after track.
Somewhere Shining is a promising debut, not a one-off project. Upbeat anthem "Who" makes it clear Pro and Kin have plans beyond this LP. As a duo, the rappers introduce themselves as if you'd never heard of them before — then deliver a blistering manifesto about quality and honesty in rap.
GOOD WTHR is clearly more a continuation of the Aztext than a replacement. After all, "Peace to Learic, forever family and that's no different" is the second line on the album. And sure enough, Learic — Pro and BP's former Aztext mate — shows up to lace the standout cut "Beats & Poetry."
Over boom-bap drums and careful mixing, GOOD WTHR are making a last-minute case for 802 Rap Album of the Year. The title track is a huge single, radio-ready and genuinely catchy. There are also some killer rap bangers, such as "The Evidence" and "Sunshine in Your Stereo," just to remind everyone that Pro and Kin are top-tier shit-talkers when they feel like it.
As a hip-hop concept album, Somewhere Shining is a home run. Pro and Kin created a huge range of material, songs that complement and interpret the record's core idea instead of repeating it. Everything here fits like a puzzle piece, and even the production stays consistent.
What really makes the album work, though, is that it's more a celebration of life than a meditation on loss. This is music that will make you move, feel and think. Pro and Kin were aiming to make BP proud with this one. They have exceeded that goal.
Somewhere Shining by GOOD WTHR is available at iTunes.