After months of anticipation, we're finally on the verge of what I've referred to more than a few times as the coolest music festival in Vermont, Waking Windows 4. I, for one, am relieved. For starters, this year's lineup is rigoddamndiculous and I'm anxious for the fun to start. For another thing, I've been pimping this fest for months and I'm starting to run out of puns and references to the words "waking" and "windows" — not to mention I've got only a month left to come up with suitable jazz puns before the Discover Jazz Festival starts. My job is hard. Kind of.
Anyway, if you've already leafed through this week's issue and are only now getting to my li'l column — it's cool, I flip to iSpy first like everyone else — you might have noticed the feature highlighting seven nonlocal bands worthy of your eyes and ears at this year's fest. And maybe you checked out the interview with Nat Baldwin. And then maybe you thought, Wow, that's a lot of Waking Windows 4 coverage!
Then you might have paused, considered said coverage and thought, Wait a sec. None of those bands are local. Have you forsaken Vermont bands like you did Vermont beers last week, Dan Bolles? Why don't you go drink a PBR and watch a Nickelback cover band, you sellout! Why do you hate Vermont!?
Jeez. Settle down. We're going totally locavore in the column. But I'll be drinking Narragansett this weekend, thank you very much. Because they're sponsoring WW4. (Note to 'Gansett: Please to be sending the Del's Shandy to Vermont. We Rhode Island expats are curious/terrified to try it.)
I wanted to save the local bands for the column for a couple of reasons. One, there's a ton of them playing WW4. And two, even with all the great regional and national bands, in my mind the locals are the backbone of the festival. Since this column is where you and I get to chat one-on-one, I figure it's the best place to sing the local scene's praises. But first I'm gonna hit you with some math.
At last count there were 108 performers slated to play WW4. You can buy a weekend pass for all four days for $20. I try not to opine on ticket prices too often, but that's an unbelievable deal that works out to 18 cents per band. Obviously, you can't possibly see all 108 bands — unless you are Tim Lewis, of course. But even if you only see, say, five bands, which you can easily do in only a couple of hours on any night, that's less per band than the typical $5 door charge at most local clubs. That, friends, is a steal.
The fun begins on Thursday, May 1. The Monkey House has an all-Vermont lineup beginning with Three Quarter Husky, a side project of Waylon Speed's Kelly Ravin and his girlfriend Kristen Przybylski, with Ravin on drums and Prz ... Kristen on tele and vocals. I've never heard them, but I'm an unabashed Ravin fan. Plus, I love the info on their Facebook page. Under the General Manager tab they list, "Ain't no one telling KP and KR what to do." And under Influences they list "Each other." Aww...
Rounding out the lineup are a longtime personal favorite, Anachronist, longtime Tim Lewis favorite Vedora, my ole buddy Lowell Thompson, Brett Hughes' Monoprix — Full disclosure: My bro and Seven Days' Steve Hadeka are in that one — the Whiskey Dicks and Waylon Speed. By the way, I caught WS at Higher Ground last weekend and here's my very serious music critic review: Holy shitballs.
Across the roundabout at oak45 — use the crosswalks, kiddos — local microlabel NNA Tapes is throwing a gnarly experimental pop showcase, the local highlight of which is Ryan Power, fresh off his gig with Nat Baldwin in Maine. Also, say hi to Vermont expat Peter Negroponte, who plays with Guerilla Toss.
Those looking for more chill environs may want to swing by Misery Loves Co. for a DJ set by Heloise Williams, or the Mule Bar for hip-hop and EDM courtesy of Melo Grant, Tricky Pat, Mean Martin and Gold Cheng. By the way, you'll find similarly interesting DJ sets at both of those venues all weekend long, including from the likes of Vinyl Ritchie, Cooley, Bonjour Hi and Cribwell & Goodspeed, to name but a few. Check your local listings.
Things really get rocking on Friday, May 2. The Monkey has another ace local slate, including Paper Castles, Farm-offshoot the Mountain Says No, the Al Moore Blues Band, the Willoughbys and Phil Yates and the Affiliates. By the way, I never got the awesome pun in Yates' band's name until recently saying it out loud to my girlfriend on my way to their recent show at the Monkey. (Try it, I'll wait...) In other news, sometimes I'm kind of a dummy.
Oak45 has an enticing showcase of local indie and electropop, including Lauren Akin, NYIKO, tooth ache. and Pours. The last group has been generating a bunch of buzz for their long-awaited — still awaited, dammit! — debut record, including from the scribes at NME magazine, who get bonus points for using the word "gossamery" to describe Bryan Parmelee's vocals.
Courtesy Of Tyler Daniel Bean
Tyler Daniel Bean
Meanwhile, at the MLC Bakeshop, Burlington-based punk label Get Stoked! Records host a showcase featuring some snarling local hardcore and punk talent, including Gorgon, the Worst Five Minutes of Your Life, Vultures of Cult and Tyler Daniel Bean. If you'll recall, Bean garnered national attention last year for his excellent emo record Longing. His follow-up 7-inch, Everything You Do Scares Me, is equally potent.
Saturday, May 3, is the pinnacle of WW4, not least because it features the unveiling of the festival's crown jewel: The outdoor stage on West Canal Street outside Donny's New York Pizza. And what a lineup! On the local angle, it includes the Brass Balagan, Smittens-offshoot Let's Whisper, Swale, Barbacoa, Alpenglow and Rough Francis — the last of whom, as you probably know, features 7D's Bobby Hackney Jr. But wait, there's more. So, so much more.
The Monkey House is loaded with Vermont acts sandwiching an evening comedy show with ultra-funny locals Phil Davidson and Kyle Gagnon and NYC comic Sean Donnelly. The early slate includes Ryan Ober and the Loose Ends, the Burlington Bread Boys, Violette Ultraviolet, Eastern Mountain Time and Portland, Maine's Whale Oil. Local highlights from the later session include Blue Button, Snakefoot and Principal Dean, Heloise and the Savoir Faire and the ubiquitous Disco Phantom.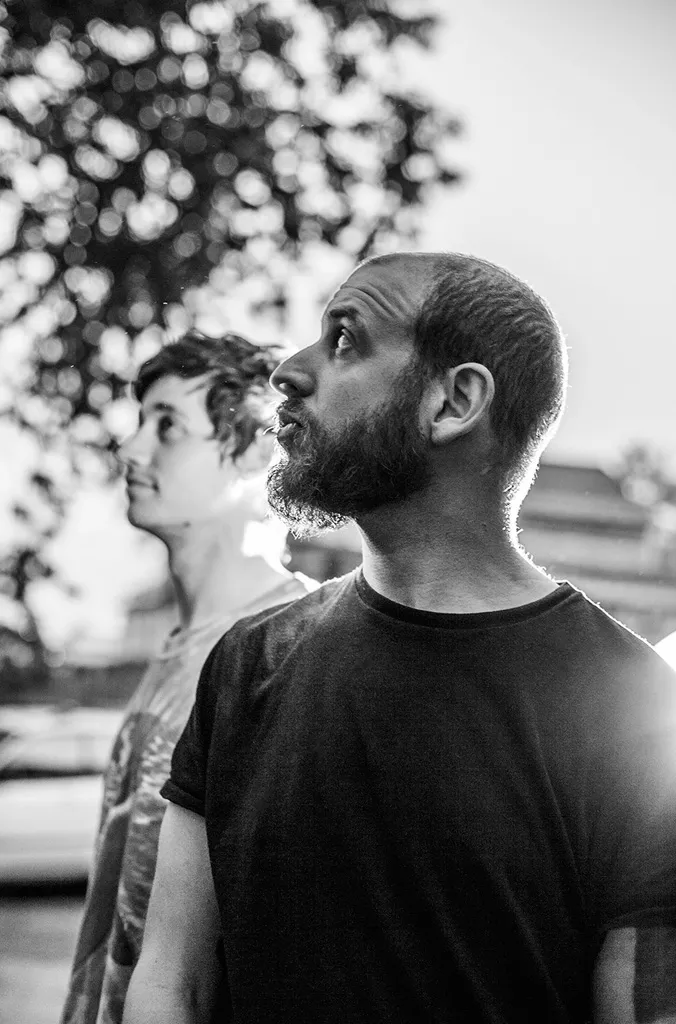 Courtesy Of Monika Rivard
Pours
The folks from local collective Friends + Family have a pair of showcases on Saturday, including an afternoon session at Sloane Mercantile featuring loopy Vermont expat Nuda Veritas, lo-fi popsters Super Bonheur, understated and under-appreciated indie-folk duo Wren and Mary, and Lifemusik Mit Andre, a side project of Andre Welks of Lawrence Welks & Our Bear 2 Cross renown. Then the F+F gang move over to the MLC Bakeshop for a slate of hard-rocking regional bands, including, among many others, (New England) Patriots, Banned Books and Kal Marks — see the WW4 feature for more on that last band.
If pretty indie-folk is more your speed, swing by oak45 and catch another strictly local showcase with Gregory Douglass, Caroline Rose, Maryse Smith and Michael Chorney, the DuPont Brothers, Quiet Lion, and Cam Will — see the review of Will's latest on page 67.
Finally, WW4 wraps up with, of all things, a pizza party at the Monkey House on Sunday. Locals Devil in the Woods and Hello Shark open the day and give way to Boston's Fat Creeps and WW3 vets Speedy Ortiz before Disco Phantom closes it all down, as he should.
So, yeah ... any questions?
Listening In
A peek at what was on my iPod, turntable, eight-track player, etc., this week.
Bailiff, Remise
Careful, The World Doesn't End
Faces on Film, Elite Lines
Braids, Flourish//Perish
Songs: Ohia, Journey On: Collected Singles
The original print version of this article was headlined "The Awakening"