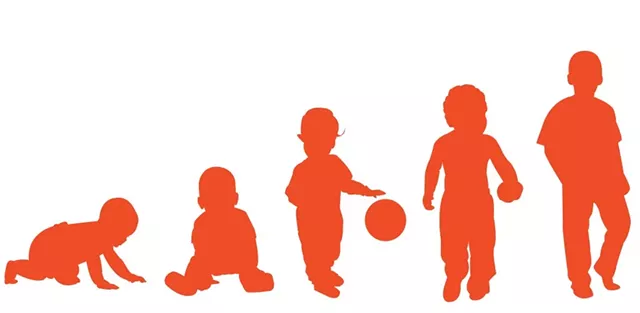 My husband and I have always shared an abiding love of adventure. It has served us well for our 23 years as a couple. After 12 years together, we were ready for the adventure of having children.
Our first child's birth ushered us into parenthood with a grueling 52-hour labor that veered toward a cesarean and nearly ended in a blood transfusion. It was easily the most pain and exhaustion I had ever experienced. My husband — wet from holding me up for hours in a birthing tub, and emotionally drained — stayed steadfastly by my side. Finally our son was born, and he was healthy. We emerged from the experience awed and desperately grateful.
Three years later another boy followed. And three years after that, another. Three boys in, tired but satisfied, we asked the question: one more?
After many soul-searching conversations, we realized that both of us find deep contentment in being thoroughly immersed in family life. Our three boys were 9, 6 and 3 — a noisy, happy, talkative crew, bursting with energy. Another baby, we decided, would be a welcome next page of this adventure.
For my fourth pregnancy, I decided to have a first ultrasound at 4 1/2 months. I wanted to know: Would we be wrapping up our family with a fourth boy? Or would it be a girl this time? An even four kids. It felt right at the limit of manageable.
And then the ultrasound revealed two heads — two boys.
As I lay on the table, I felt my mind trying to catch up to the reality on the screen. Five boys! How would I be enough for all of them?
When the first twin was born 11 months ago, and was finally — sweet relief — out and up on my chest, I gazed into his eyes. Utterly absorbed, I held him in my arms for a moment of peaceful connection. Then waves of heart-pounding, intense pushing tore me away. The twins were born seven minutes apart — minutes I spent alternating between bonding with the first twin and giving birth to his brother. That was my first lesson in the challenging mothering journey that was yet to come.
Once I had two babies in my arms, I was exhausted and delighted to meet this pair of clearly different but exquisitely connected people. And yes, the challenges soon came: learning to breastfeed two babies at the same time, in public, awkwardly and immodestly; carrying two sick infants in the middle of the night, both coughing and needing my upright body on which to sleep. My household is a cacophony of needs, with constantly nursing twins among them.
While pregnant, I had been very transparent with the big kids that it was normal to feel surprised, and even dismayed, about having twins, and that I sometimes had those feelings as well. I said that, as a family, we would have less freedom while the babies were little, but in exchange we would gain two new people to know and love.
The transition was surprisingly graceful; my boys welcomed their brothers with open arms.
Our house is rich with relationships now — siblings to push against in frustration, siblings to run to for comfort, siblings to simply be close to. I watch the boys try different ways of being. When one child is absent, the dynamics shift, quiet down or ramp up, the eldest in the house briefly taking charge, testing how it feels to direct the play.
I've been surprised by how much comfort they seem to take in just being together; a collective sigh, an easy laugh at a familiar joke that everyone understands.
Parenting multiple children through different stages has taught me to be more responsive instead of trying to equalize. One child may need to sit in the kitchen while I cook, animatedly talking through idea after idea, while another child may need a protected space away from other siblings to think through a problem quietly on his own. One may crave my attention first thing in the morning with warm cuddling as the sun comes up. And another is looking for late-night connection, laughing over cookies and milk and reading out loud.
My husband and I joke that our motto is "go big — and go home." And go big we have. Some days as parents we are hardly more than our exhaustion, moving automatically, like two linked people staring at the sun. So many needs at every turn. But we are deeply content — a bedrock under us of gratitude, and shared time well spent.
Yes, I do have my hands full. And I have never been busier. But it's the most compelling kind of busy. Children are interested in the immediate you; they are demanding, but forgiving, and always brutally honest.
This daily life has sharpened me. Any time I carve out for myself is savored, deliciously. I feel clear and grateful in a new way, often simply too tired to wallow or worry.
When I am overwhelmed, I say to myself, Tend to the child in front of you, now, in this moment. This is what I have chosen — the ride that never lets you off, the mother of all adventure.