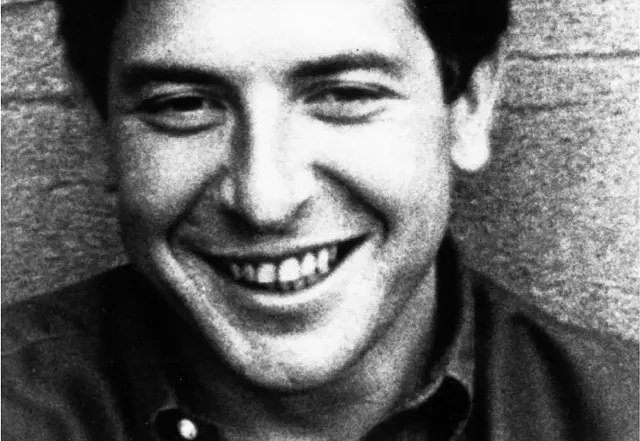 Courtesy of RETN
From the film Ladies and Gentlemen... Mr. Leonard Cohen
This weekend, Vermonters can travel to Canada without passports, lines or border crossings. The Global Roots Film Festival: Québec, presented by the Vermont International Film Foundation, features 11 films made by Québécois filmmakers about the lives, cultures and concerns of our neighbors to the north.
The three-day festival runs Friday through Sunday, April 7 to 9, at Burlington City Hall Auditorium. It offers documentaries, shorts and dramas, including an intimate portrait of late singer-songwriter Leonard Cohen at age 30, a film about teens navigating the 1960s Québec separatist movement and a Montréal murder mystery.
VTIFF launched the Global Roots initiative in 2013 with films from the countries of origin of some of Vermont's New American communities. Expanding on the concept, in 2016 it presented films about the Middle East and, earlier this winter, about American food and music. The idea is "to enrich the community through film" via post-screening Q&As, conversations with directors and daily receptions, explained VTIFF executive director Orly Yadin. "If you watch at home, it's just a movie," she said. "But if you go to a cinema with a room full of friends and strangers, it becomes a community event."
Yadin noted that the organization had long wanted to show films from Québec, citing the large number of Vermonters with relatives or heritage in French Canada. But accessing those films was difficult, she said, because Québécois filmmakers don't tend to distribute outside the country.
"Yet the filmmaking industry, or art, [in Québec] is incredibly prolific, partly thanks to the National Film Board of Canada, based in Montréal, which subsidizes a lot of local films," Yadin continued. That board is Canada's public film and digital media producer and distributor.
Fortuitously, she met some festival organizers and cinema owners at a conference who connected her with Québécois distributors.
VTIFF also benefitted from collaboration with Vermont PBS and the Regional Education Television Network, who are partnering to show films about Montréal in honor of the city's 375th anniversary.
"There's a real affinity between our neighbors [in Montréal] and those of us here in Vermont," said RETN executive director Jess Wilson, noting that film can help build deeper connections.
The stations will air four films in April on television and cable, two of which will be shown at Global Roots this weekend: Ladies and Gentlemen... Mr. Leonard Cohen, a 1965 documentary about one of the poet-musician's visits to his native Montréal; and Ninth Floor, a 2015 documentary on the 1969 Sir George Williams University student protest, which shaped Canadian race relations.
Global Roots launches the festival on Friday evening with Pays (Boundaries), a 2016 political comedy in which three women with complex personalities square off over competing corporate and community interests.
Saturday features The Street, an Oscar-nominated, 1976 animated film directed by Caroline Leaf; Québec My Country Mon Pays, a 2016 documentary by acclaimed director John Walker on Québec's linguistic and cultural divides; and Corbo, a 2014 drama based on the story of Jean Corbo, who joined the separatist Front de libération du Québec in the 1960s.
Sunday opens with Waban-aki: People from Where the Sun Rises, a 2006 documentary about the culture and history of the Abenaki people in Québec. Félix & Meira (2014) is a fictional drama about a conflicted romance between a Hasidic woman and a French Canadian man. And D'Encre et de Sang (Of Ink and Blood) is a 2016 fictional whodunit in which a murder outside a Montréal bookstore launches a web of tantalizing secrets.
The festival closes on Sunday with the 2015 comedy drama Paul à Québec. Sponsored by Alliance Française of the Lake Champlain Region, the film charts family bonds and farewells through the lens of a comic strip.
Films are in French, English or both. When not in English, dialogue is subtitled.