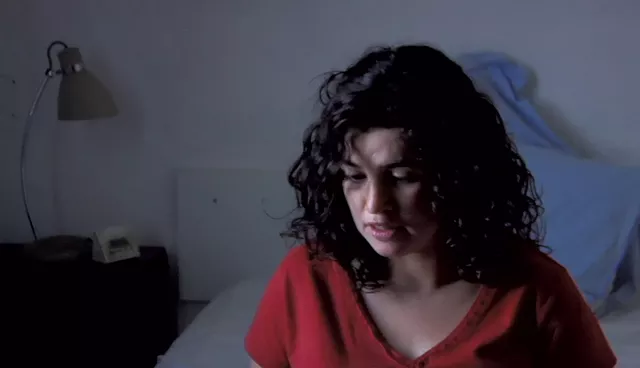 Image Courtesy Icarus Films
Latest News From the Cosmos
The annals of cinema history include many films about hit men, but very few about hit men who are paralyzed from the waist down. These conventionally disparate elements — the hyper-masculine assassin and the wheelchair user — form the basis of Hungarian director Attila Till's 2016 film Kills on Wheels (Tiszta szívvel), which uses social assumptions about disability for maximum effect.
When Orly Yadin, executive director of the Vermont International Film Foundation, first saw the unusual gangster movie, she knew she wanted it for VTIFF's 2017 festival. Till's gritty story screened in Burlington last fall, planting the seed for VTIFF's further exploration of disability in international cinema. This weekend at Burlington's Main Street Landing Performing Arts Center, the Global Roots Film Festival will offer 10 feature-length films and two shorts that incorporate a wide range of disability experiences.
"It's so thrilling to see well-made films on an international scale that feature disability," said John Killacky, executive director of the Flynn Center for the Performing Arts. A festival copresenter, the Flynn is currently hosting "Flourish," an exhibition of works by Vermont artists with disabilities.
Yadin stressed that films were selected based first and foremost on their cinematic merit. "We strongly believe if the film is good, the issue will come through," she said. "It's not only not useful, but in some ways detrimental, to show a bad film about an important issue."
Killacky, who has a physical disability, said that one of the festival's strengths is that it's not a celebration of "inspiration porn." Australian writer and comedian Stella Young coined that term to refer to presentations of people with disabilities as inspiration for able-bodied viewers.
"The people [in these films] are not represented as victims," said Yadin. "They are not pitied."
That doesn't mean the lineup features exclusively high-tension action dramas about cold-blooded killers. Three of the festival's four narrative (or semi-narrative) features take sex, love and romance as their central concerns. All the films include actors living with disabilities, echoing the disability activism mantra of "Nothing about us without us."
American filmmaker Rachel Israel's 2017 debut feature, Keep the Change, opens the festival on Friday evening. Winner of the Best U.S. Narrative Feature and Best New Narrative Director awards at the Tribeca Film Festival, the rom com follows the blossoming relationship between two New Yorkers who are on the autism spectrum.
In a somewhat similar vein is Dina, a vérité-style "real-life romantic comedy" that documents the relationship between Dina Buno and Scott Levin, an engaged Philadelphia couple who share the experience of being neurologically diverse. Directed by British filmmakers Antonio Santini and Dan Sickles, Dina received the Sundance Film Festival's Grand Jury Prize in 2017.
The festival will close on a note of intensity with the 2017 Spanish film Living and Other Fictions (Vivir y otra ficciones), directed by Jo Sol. Described by VTIFF as "taboo-breaking" and "challenging," Sol's film dives headlong into the issue of the sexual desires of people living with physical disabilities, as seen through the character of Antonio, a tetraplegic writer who hires a prostitute and fights for his right to sexual satisfaction.
The festival presents six documentaries for its non-narrative component. These range from a broad critique of Western notions of mental illness (Crazywise) to an intensive study of Hélène Nicolas, a severely autistic French woman who communicates using her own unique poetic form (Latest News from the Cosmos).
Director Sarah Barton's Defiant Lives gives viewers a crash course in disability activism in the U.S., UK and Australia, while The Blind Boys of Alabama: How Sweet the Sound chronicles the history and successes of the titular African American gospel quartet. Life, Animated tells the story of Owen Suskind, an autistic man who found a path to communication through Disney cartoons.
Director Q&As will follow several of the films. A panel discussion will accompany Saturday's screening of Crazywise, moderated by Sandra Steingard, chief medical officer of the Howard Center; Alberto Fergusson, Colombia-based founder of the Institute of Accompanied Self-Rehabilitation; Chris Hansen, director of the New Hampshire organization Intentional Peer Support; and Leslie Nelson of the Howard Center.
"I hope [audiences] walk away with a greater respect for cinema as an art form," said Yadin, "and that [these films] will impact the way they think of people with disabilities in the future."