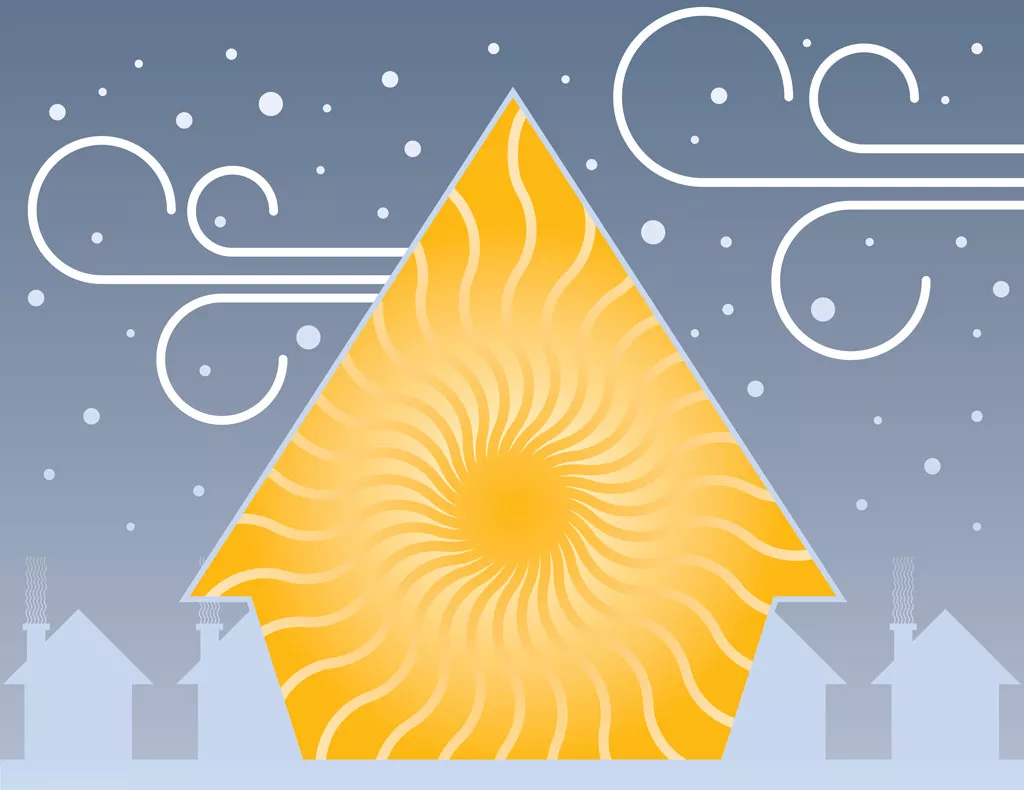 What does it mean for a building to be "net zero"? Simply that "the total energy required to maintain a building cannot exceed what it generates through renewable sources or saves through efficiency," explains Ken Picard in his story about passive houses. It's one of three stories in this issue that detail approaches some Vermonters are taking to reduce their residential energy consumption.
In a second story, Ethan de Seife profiles a Wilder, Vt.-based company named Vermod that has introduced a new version of the modular, or "mobile," home that is both energy-efficient and affordable. And in a third, Amy Lilly visits a Burlington couple who have retrofitted their older home to reach a nearly net-zero status.
These examples outline a potential trend — with state backing. In December 2011, the Vermont Department of Public Service issued a Comprehensive Energy Plan that set the state on a path toward net-zero energy for all new residential and commercial construction by 2030. It's an ambitious goal. Yet advocates such as the energy experts at Efficiency Vermont, as well as architects, builders and producers of renewable-energy systems, believe it's reachable. Clean-energy-producing technologies are growing more sophisticated and, importantly, more affordable. And, despite a current decline in the price of gasoline, the cost of oil and other carbon-based fuels is predicted to rise in the future.
For Vermont to reach its laudatory goal, popular will — and ability — must be part of the equation. Despite state and federal regulations and subsidies, utility rebates and declining technology prices, not all Vermonters have the wherewithal to make changes in their homes. Not everyone can spend more now to save in the long run.
But for those who can, these stories offer some concrete hows and whys. They also pose the question: If not now, when? Says one homeowner, "We can't all wait around for a magic bullet; we've got to step up and make a difference to slow down global climate change."