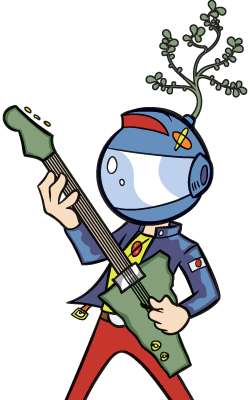 Click here for all Vermont 3.0 articles, or see related links in the sidebar.
There's nothing more uplifting in a down economy than discovering a Vermont company that exports animatronic figures to Tokyo Disneyland. "Discover" is the operative word, since Stockbridge's Advanced Animations does next to nothing to promote itself — at least in Vermont. Located in an old rule-and-level factory, it represents the spirit of creative self-sufficiency that has always thrived here.
But Yankee ingenuity looks different now than it did a few decades ago. Instead of woolen blankets and tombstones, Vermont workers are manufacturing ideas, experiences and solutions. Technology has become the state's economic lubricant. It lets entrepreneurs live here and at the same time compete with creative minds all over the world.
This scenario has worked for Vermont companies such as Dealer.com, Seventh Generation, Burton and NRG Systems, to name a few internationally renowned businesses that will be exhibiting at the "creative/tech jam" this Saturday at Champlain College. Ditto slightly more obscure, but wildly successful local businesses such as MicroStrain, MBF Bioscience and Chroma. The complete list of more than 100 Vermont 3.0 exhibitors and panelists occupies the center 12 pages of this week's issue.
In the stories surrounding the program, Seven Days gets beyond the exhibition booths. Kirk Kardashian finds lots of 'bots at Advanced Animations in Stockbridge. Brian Wallstin explains how a Montpelier software developer outperformed the feds with an online voting system for American ex-pats. Suzanne Podhaizer interviews a promising young inventor who is using light to make our food safer. Breathing exercises made fun for kids with cystic fibrosis? Alice Levitt gets inside Champlain's latest video game project.
But perhaps the real $700 billion question is the one posed by Ken Picard: Are schools preparing students for Vermont's 21st-century jobs?
One thing's certain: You can find plenty of 21st-century jobs out there. Way out there, even. The national economy may be hurting, but here in Vermont, far from the S&P 500, numerous enterprises are still hiring, producing and making news. Read on:
Click here for all Vermont 3.0 articles, or see related links in the sidebar.