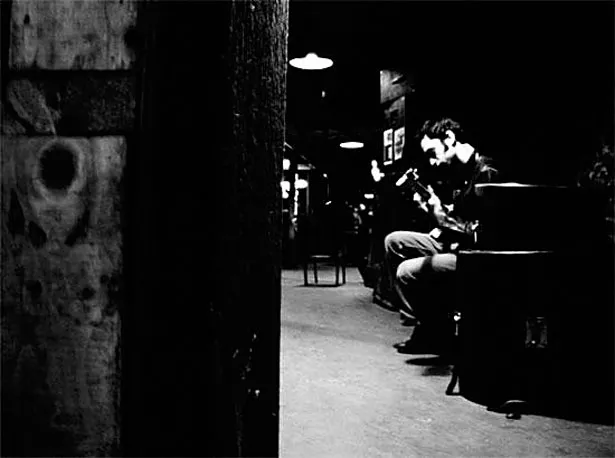 Two weeks ago, longtime Burlington resident Daryl Rabidoux was seriously injured in a car accident in his adopted home state of Rhode Island. He was released from the ICU on Saturday, June 15, but is still hospitalized with a litany of injuries, including two punctured lungs, several broken ribs, a torn liver, fractured sternum and head trauma.
From his early work with locally legendary metal outfit Rocketsled in the 1990s - with former Seven Days music editor Casey Rae-Hunter on vocals - to his more recent tenure with late Burlington prog-rockers Cancer Conspiracy, Rabidoux has been a fixture in the Vermont music scene for more than a decade.
But the snappy sideburned guitarist's reach extends well beyond his own musical forays. As the man behind the scenes at 242 Main, he was responsible for giving legions of local and regional bands their start on the beloved basement club's stage - including a couple of my own early endeavors, truth be told. As the co-founder and recording engineer of Strangeways Recording, Rabidoux offered local artists the opportunity to record high-quality albums on the cheap, often putting in hours of overtime to get projects done right and on time at no additional cost. His devotion to our little scene made it possible for bands such as Cccome?, The Breaking In, Zac Clark and a host of others to afford to release some truly excellent records for our collective listening pleasure. Rabidoux has since moved the studio to Providence, but his impact is still felt strongly in the Queen City.
Like far too many U.S. citizens and a startling number of independent musicians, Rabidoux is without health insurance. Though there is hope that he'll be released later this week, he has racked up staggering medical expenses during his two-week hospital stay and will likely incur further costs as he rehabs from his numerous injuries. To help defray some of the financial burden, Strangeways co-founder Mike Poorman has set up a PayPal account on the studio's MySpace page and, as of this printing, has collected more than $2500 in donations. While the outpouring of support in Burlington, Providence and beyond has been phenomenal, $2500 is but a drop in the bucket. Visit www.myspace.com/strangewaysrecording to lend a hand. Several benefit shows are in the works in Providence, Boston and Burlington. As details emerge, I'll keep you posted.
In the meantime, I'd like to wish Daryl a speedy recovery and thank him on behalf of all of the folks he's touched with his yeoman's efforts in Burlington over the years. Get well soon, man.
242 POTPOURRI
Speaking of 242 Main, the underground heavy-music breeding pool has a trio of shows this week that would likely do Daryl Rabidoux proud.
First up is a Friday-night metal throwback throwdown with local "chaps" Amadis, Rut-Vegas rock revivalists Last Train Rollin' and Queen City hardcore newbies Slurred Speech. Leather is recommended.
Sunday, the basement bastion of bad-assery will be skankin' like it's 1997 with New Brunswick ska-punk ensemble The Waffle Stompers, who bear a striking resemblance to early Reel Big Fish, only they're, you know, Canadian. Burlington's fourth-wave torchbearers Husbands AKA open the show. Dust off your bomber jackets and checkered suspenders.
Lastly, Wednesday, July 2, will see Lincoln, Nebraska's outfit Ghost Towns make a B-Town stop on their lengthy national tour. In perhaps the greatest bit of self-promo jargon I've ever read - and I've read a lot - the Cornhusker quintet claims, "We literally have no talent." Leave it to the punks for some honesty in marketing. Fargo punkers Gumbi and Motor City punk-crunk - really? - duo Best Friends! open the show.
RETURN OF THE MACK
Blues prodigy Seth Yacovone is set to release his first album in more than five years and his first true "solo" project. If the cavalcade of stars lending their chops to the cause is any indication, it has all the makings of a classic.
Recorded at Charles Eller Studios in Charlotte, Land of Split Decision features a sampling of the area's most accomplished musicians, including Eller, pedal steel/banjo guru Gordon Stone, Trey Anastasio Band trombonist Andrew Moroz, bassist extraordinaire Rob Morse and skins-man-about-town Steve Hadeka, among many others. That entire crew, plus a cadre of topnotch hired guns - 11 members, all totaled - will join the burly bluesman this Friday at the Higher Ground Showcase Lounge for a one-time-only CD release performance under the moniker The Land of Split Decision Revue.
Those familiar with Yacovone solely through his long-running Friday evening solo acoustic residency at Nectar's might not be aware that he's been considered one of the top blues guitarists in the area for more than a decade - or, since he was, like, 15 years old. Any chance to see the dude plugged in and unleashed is not to be missed.
PIER PRESSURE
If Al Pacino's legendary Scarface character Tony Montana was a) not fictional and b) going to throw a party in Burlington, I'm guessing he'd a) hook up with local party mavens Lotus Entertainment and b) throw down on a boat. Though Montana exists only in celluloid and on cheesy T-shirts from Spencer's Gifts, his maverick spirit and taste for the good life is very real - indeed, living on in the hearts and minds of anyone who loves to get messed up and shoot stuff. And who doesn't, really?
This Friday, with the help of DJs A-Dog, Fattie B and J2, the boys from Lotus are commandeering the stately Spirit of Ethan Allen III to host "The World Is Yours: A Scarface Themed Party." The idea is pretty simple: Dress to the nines and party like a 1980s drug kingpin on a boat - minus the nose candy, of course. There is a pre-party at Rasputin's providing free shuttle service to the boat, which departs promptly at 10 p.m. Oh, and leave your "little friends" at home.
Tickets are available at lotusentertainment.blogspot.com or at Steez Clothing on Church Street in Burlington.
JUNKYARD DOGS
Those who aren't cool or resourceful enough find Tick Tick's super-secret Ramona Cordova, Francois Virot and Crinkles show this Wednesday, June 25, should seek refuge at The Monkey House - which, as the only music bar in Winooski, is very easy to find - cuz there's a gloriously strange show a-brewin'.
Boston-based trio Neptune simply defy categorization - even for those of us who are paid to categorize music. But here's the gist: three guys, instruments made of scrap metal and spare parts, hard rawkin'. Think of it as art rock by way of high school metal shop. Pitchfork digs 'em, so I bet you will, too. Then again, Pitchfork also inexplicably digs vanilla indie bloodsuckers (emphasis on suck) Vampire Weekend, so what do I know?
Moving on, Minneapolis "neo-wave" trio Gay Beast opens the show. The band was founded with the intention of making "queer-political music more ambitious in arrangement." Apparently, that means fusing spastic Devo riffs with the sonic shenanigans of Captain Beefheart. Whatever it is, I like it . . . I think. At the very least, I think this means that Indigo Girls are no longer the standard bearers for queer-politics in music.
A guy can dream, right?