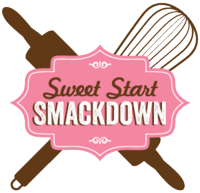 Usually, we save dessert for last. But this year, we'll kick off Restaurant Week off with a serious dose of sugar, chocolate and cream.
On April 26 — the night before Restaurant Week begins — 10 talented pastry chefs from across Vermont will converge on Higher Ground with their most mouthwatering desserts. When we throw open the doors, you and a few celebrity judges will have the chance to sample them all — and choose the winner of the first-ever Sweet Start Smackdown.
Here's how it works: guests will be given two hours to taste every tempting dessert, and three tokens with which to choose their favorites — all while enjoying a cash bar and Latin jazz from Burlington psychotropical band Guagua.
At the end of the evening, your votes will be tallied alongside those of our judges: Ben & Jerrys cofounder Jerry Greenfield, renowned pastry chef and author Gesine Bullock-Prado, and WCAX reporter Gina Bullard. The winner will be crowned Vermont Restaurant Week's Signature Sweet. And the best part is that all proceeds go to the Vermont Foodbank.
Can buttercream one-up a chocolate ganache? Can a gluten-free chef send his colleagues packing? Will rhubarb have a cameo? Come to Sweet Start to find out! Tickets are $8 in advance, $10 at the door, and available from the Higher Ground box office. Click here to purchase one.
We'll see you there, forks in hand.