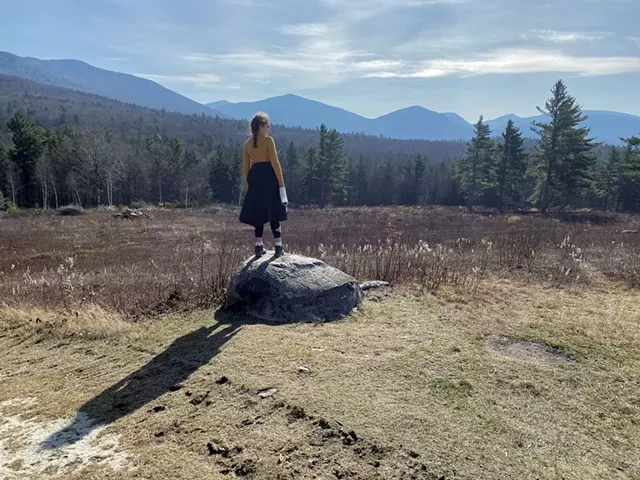 Alison Novak
A moment of serenity at Moosalamoo National Recreation Area in Goshen
Relaxing after dinner with "The Great British Baking Show." Taking a midday work break to share a meal with my 13-year-old daughter. Curling up to read an engrossing chapter book to my 10-year-old son at bedtime. Taking walks in the woods. Watching iPhone videos of my 1-year-old nephew. Making stew. Eating ice cream.
These are just some of the things that are bringing me comfort these days. Now, more than ever, I rely on these pockets of peace to help me shake off the worries of the world and find a sense of equilibrium. During the pandemic, when even once-run-of-the-mill activities such as going to the grocery store or conversing with a friend require us to mask up and sanitize, home has become a refuge.
In this issue, the last one of the year, you'll find some great ideas for finding comfort as we launch into winter. In "Good Nature," Heather Fitzgerald recommends documentaries about the natural world that will help entertain and educate families during the colder months. In "Musical Notes," Benjamin Roesch writes about the relaxing power of music and shares songs and albums for both calming and uplifting the spirits.
In "Art Lessons," Emily Jacobs gives directions for creating winter landscapes with a twist, inspired by the work of Canadian artists Lawren Harris and Ted Harrison. Brett Ann Stanciu talks to local author Rob Broder, who recently released a sweet and snowy picture book, in "Bookworms." And in "the Show Must Go On" find photos and bios of the young performers in our annual Spectacular Spectacular talent show; we partnered with WCAX-TV and McKenzie Natural Artisan Deli to put it on virtually this year. You can watch their performances from the comfort of your couch on WCAX's 4 p.m. news through December 18.
When you do venture out, chances are you might want to ski or snowboard. In "Ski Safe," Janet Essman Franz gives a comprehensive look at the coronavirus-related protocols ski areas are following this year so that we can all stay safe while cruising down the slopes.
This month, we're also thrilled to announce a new round of the Good Citizen Challenge, the youth civics initiative we organize with support from the Vermont Community Foundation. We've got a new batch of activities in four subject areas — history, government, news literacy and community service — almost all of which can be completed from home. Also new this time around: Adults can participate, too! And we've got all new prizes, including a $500 gift card to a locally owned business of your choice. Find a four-page pullout scorecard in the middle of this issue.
To be sure, winter is long in Vermont. But if we can find comforting and enriching ways to get through it, warmer days are waiting on the other side.