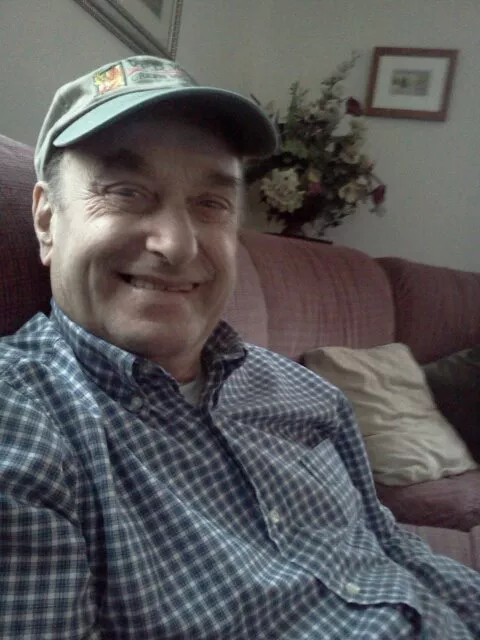 Gary P. Blanchette, 71, resident of St. George died peacefully on Friday, October 3, 2014 at Birchwood Terrace Healthcare in Burlington.
Gary was born in Winooski, VT on September 13, 1943, the son of Perley and Roberta (St. Jacques) Blanchette, and was educated within the South Burlington School District. He was married in South Burlington on August 6, 1989 to Mary Jo (Jewell) Blanchette.
Gary retired after 40 years at Vermont Transit. He was a member of the N.R.A. and the Chittenden County Fish and Game Club. He enjoyed hunting, ice fishing, socializing and his round of phone calls. He recently checked a box on his bucket list by going to Alaska with his kids.
Gary is survived by his wife of 25 years, Mary Jo Blanchette; four children from his first marriage, Steven Blanchette and his fiancée, Brittany, Penny Blanchette and her fiancé, Jeremy Lucia, John Blanchette, and Renee Durochia and her husband, Jeffrey; grandchildren, Justin, Jessica, Mary Elizabeth, Nicholas, Alexis, Jeremy, Jared, Jordan, Jasmine, Sheridan, Connor, and Isabella; great-grandchildren; his brother and best friend, Brian Blanchette and his wife, Karen; step-children, Richard Unger and his wife, Julianne, and Anita Blanchette; the mother of his children, Lorraine Thompson, and Adam Thompson and Kathryn Thompson; nieces, nephews, and extended family and friends. Gary is also survived by his uncle and father figure, William "Bunny" Blanchette and his wife, Marion.
The Blanchette family wish to extend their sincere gratitude to the Doctors and staff at Birchwood Terrace for their care and kindness.
Visiting hours will be on Wednesday, October 8, 2014 from 4 to 7 p.m. at the LaVigne Funeral home and Cremation Service, 132 Main St. in Winooski. A mass of Christian Burial will be celebrated on Thursday, October 9th at 11:30 a.m. at St. John Vianney Catholic Church on Hinesburg Road in South Burlington. Interment will follow at Resurrection Park Cemetery. On line condolences can be shared with the family at lavignefuneralhome.com.