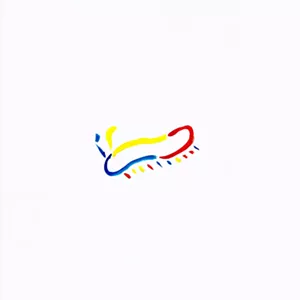 Full Walrus, Songs for Other People
(Self-released, digital)
For his sophomore EP, Noah Schneidman wanted to "make pop bangers." By "searching for sounds that [he] thought others would enjoy," the Burlington-based singer-songwriter, who records and performs under the moniker Full Walrus, ended up with a product he felt wasn't really for him. "It was for everyone else," he explains on his Bandcamp page.
His goal was pretty much the opposite approach many songwriters take, or at least claim to take, when creating music. Far more commonly, musicians say they're making something that, at the very least, appeals to them on a basic level. Schneidman's process hints at a sense of altruism, or perhaps divine intervention. The music had to be made, regardless of whether it was self-satisfying.
To call these five tracks pop bangers is a bit misleading. Schneidman doesn't make throbbing dance-floor bait like Robyn's "Dancing on My Own" or Years & Years' "King." Rather, his music blends whimsical, retro-gazing indie pop with a soporific bent. It's like a pleasant dream that you can't quite remember, viewed through a heavily greased lens.
Songs for Other People kicks off with "Dance Along," a faded, mid-tempo tune that recalls the work of San Diego haze-pop outfit TV Girl. Schneidman sounds far away as he serenely coos over a fine patchwork of guitar, otherworldly keys and resonant percussion. Though its title suggests a call to get funky, the song won't elicit much more than a head bob, or perhaps a light shuffle.
"Wah Hoo" cuts through the daze of "Dance Along" with a pulsating bass line leftover from the long-lost days of electroclash. Compressed and compartmentalized, Schneidman's vocals remain ethereal as he sings, "Oh no / I feel stressed out / I feel left out / Get some rest now." A perky guitar riff answers his call, eventually leading to the cathartic wolf cry found in the track's name.
"Windowsill" has the jangly trappings of early 2000s indie icons such as Camera Obscura. Schneidman folds his shapeless vocals under layers of twitchy drums, bell synth and bright trumpet melodies courtesy of Sam Atallah.
After a brief found-sound interlude, "Above the Street" morphs from jagged, pockmarked dissonance to yet another dreamscape. Cowritten with the Thursday Torys' Brayden Baird, the song blurs the line between organic and electronic, resulting in a foggy hybrid. The track evaporates into closer "Hakone Bath House," an instrumental slow jam outfitted with more trumpet, juddering synth and an epically long fade-out.
Songs for Other People presents a deeper, richer sound than that of Schneidman's debut, hello. Yet the artist sounds more detached and isolated than ever before. Perhaps that's because, as he stated, this album wasn't made for him.
Listen to Songs for Other People on Spotify. Full Walrus celebrates its release on Thursday, March 7, at ArtsRiot in Burlington.