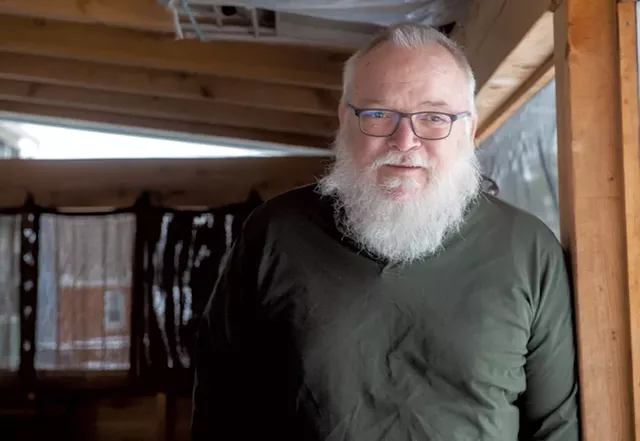 Jeb Wallace-brodeur
"Fair Game" columnist Dave Gram
Twelve years ago last Thursday, Vermont said goodbye to Seven Days political columnist Peter Freyne. January 7, 2009, was the first day of that year's legislative session, so lawmakers honored his passing with a moment of silence. Not all of them liked Freyne, to put it mildly, but they sure as heck read his "Inside Track" every week.
In fact, his weekly column was all the "news" we provided in the early days of the paper. When Freyne's byline first appeared in Seven Days, on October 18, 1995, the paper became a must-read for Vermonters who follow local politics. For 13 years, until he retired in 2008, Freyne chronicled the policies and peccadilloes of characters such as "Ritchie Rich" Tarrant, "Queen Madeleine" Kunin and "Ol' Bernardo" Sanders. "Inside Track" broke news, too. It was informative and entertaining.
Last week I found myself wondering how Freyne would have received the news of the attack on the U.S. Capitol. He was a populist everyman with a soft spot for the Irish Republican Army. But his irreverence had limits. My guess is that he would have found just the right words to describe our collective horror watching a bunch of violent yahoos storming the country's preeminent symbol of democracy. He believed, as all journalists do, that the pen is mightier than the sword.
Since 2008, Freyne's "pen" has been passed to four very different writers, each with his own take on the weekly column. "Inside Track" was renamed "Fair Game."
In October 2019, Seven Days discontinued the column that we grew up with. Frankly, we couldn't find the right journalist for the job: someone with sufficient experience and institutional memory to write with accuracy, authority and voice, but with energy enough to produce original local reporting. The challenge is complicated by a news industry that increasingly favors fast-breaking work over the seasoned, reasoned kind.
If Freyne were alive, he likely would have suggested Dave Gram to succeed him. Both men covered Vermont news and politics for decades: Freyne for the Vanguard Press, Vermont Times and Seven Days; and Gram as a newsman at the Montpelier bureau of the Associated Press, where he wrote — fast — for 32 years about everything from elections to protests. Dozens of Vermont papers counted on his copy. And his writings weren't all serious: Gram happily contributed a chapter to the 2017 Bill Mares and Jeff Danziger humor anthology The Full Vermonty: Vermont in the Age of Trump.
Two years ago, he switched media and started "The Dave Gram Show" on WDEV Radio. He single-handedly did the research, writing, booking and interviewing required to produce and host five two-hour shows of live, public-affairs radio each week. Imagine Jane Lindholm hosting twice as much "Vermont Edition" with no one helping her behind the scenes.
Gram has done it all. And, unlike most of us ink-stained wretches at Seven Days, he actually went to journalism school. He also studied in Germany.
In 1985, the AP gave him a choice of two jobs, in New Orleans or Montpelier. Gram, who grew up in a coastal town north of Boston, picked the one in Vermont's capital city.
He's a great guy. We think you'll like him. Look for Gram's inaugural "Fair Game" column in this week's issue of Seven Days.