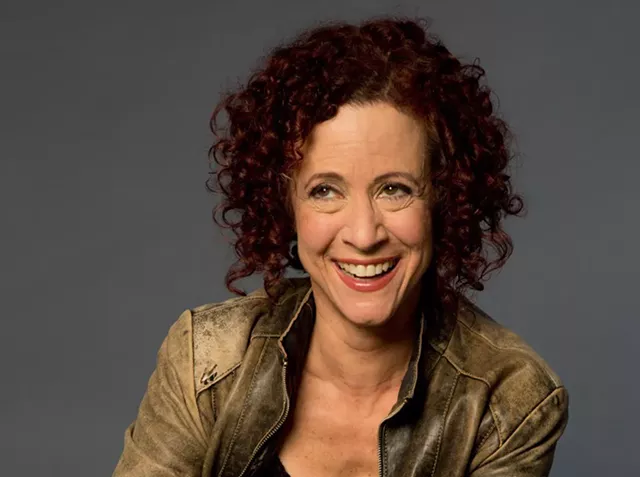 Courtesy of Off Center for the Dramatic Arts
Dana Block
People, get ready: The Burlington Fringe Festival is back. The fifth almost-annual event — it took a hiatus in 2015 — will burst onto the stage of Off Center for the Dramatic Arts next week, October 12 through 15. This year's fest includes 25 acts, more or less organized by level of bawdiness. Thursday's Blue Night will present adults-only content. Friday and Saturday evenings will offer a mix of comedy, theater, music and miscellaneous. Sunday's matinée show will be safely family-friendly.
Off Center board member and festival organizer David Schein says the decision to divvy up the content was a conscious one. Last year, he notes, some people brought their kids to one or two acts that were a little inappropriate. "So we said, 'Let's put all the risqué acts into the Blue Night, and then let's have a family show,'" Schein says. And Friday and Saturday nights? "Take your chances."
The notion of "fringe" theater dates back to the 1940s, when a group of dramatists revolted against the exclusivity of the Edinburgh International Festival. Capitalizing on the theatergoers already in town, they staged rogue performances on the fringes of the mainstream fest.
The idea blossomed into a global phenomenon, and now fringe festivals occur in cities around the world. In the U.S., no central authority controls use of the name. Generally speaking, the term "fringe" simply connotes unjuried, experimental content, which encompasses a variety of styles and subject matter.
So, what constitutes "risqué" in Burlington? Thursday night's 20-minute sets will include a reverse striptease by Steph-Marie Szenasi that somehow involves a bag of potatoes. Ethan Bowen will present his memoir-esque "The History of My Penis."
"QK Enchaîné (Queen Kong in Chains)," written and directed by Dana Block, might be the most challenging of the "blue" sets. Block first performed the piece eight years ago at the Buffalo Infringement Festival. According to Off Center's program, the show depicts "Nazi film director Leni Riefenstahl rap[ping] with Barbie and Queen Kong, exploring subjects such as orgasms, nosebleeds, gender identity and lebensunwertes Leben" — life unworthy of life, according to the Nazis.
How does that translate to the stage? Many viewers may find Block's rendition of QK, meant to be a black woman, offensive. She has hypersexualized the character, she says in an interview with Seven Days, and when she slips into QK's voice, she affects a stereotyped black vocal intonation.
But the show centers on Riefenstahl, director of the famous propaganda film Triumph of the Will, whose escape from Allied justice seems to infuriate Block. "It's the most incredible outrage of all time, that she was able to get away," the actor says. "She was as guilty as any one of those men at the Nuremberg trials who were tried and sentenced to death. But she was able to argue and charm her way out of it. She was never imprisoned."
Block admits that her material is difficult. But, she says, "I'm looking for ways to make inroads, to be a white person and talk about racism."
"QK" isn't everyone's cup of tea, and it doesn't have to be. "It's an edgy piece," Block says. "If you want to come and hear platitudes and nice 'Flintstones' type of comedy and humor, this ain't it — it's outrageous and incorrect."
But, in her view, the Fringe is just the place to try out that type of material. "I'm way out on a limb," Block says, "but that's what the Fringe Festival is absolutely great for — for artists to experiment with their skills and stretch."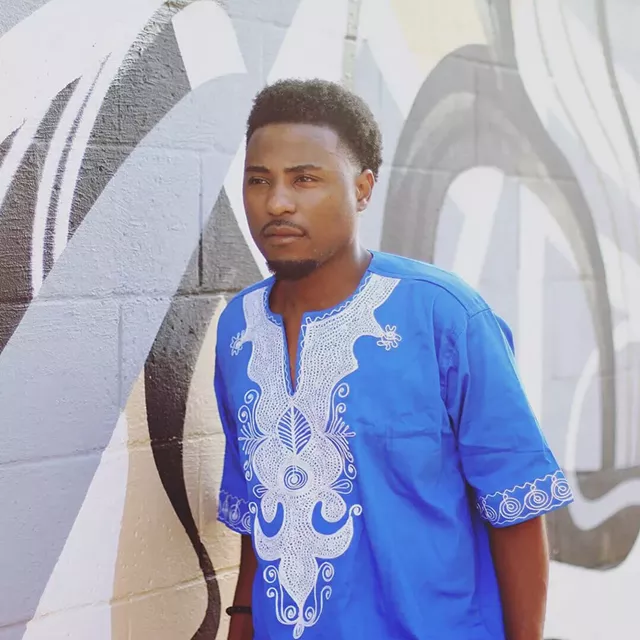 Courtesy of Off Center for the Dramatic Arts
Abow Ibrahim
While Block and other performers on the Fringe docket are seasoned actors, some newbies will appear, too. One of them is Somali American comic and artist Abow Ibrahim, who will try out his show "Coming to America" on Saturday night.
Ibrahim, 23, fled Somalia in the mid-1990s and grew up in the Kakuma Refugee Camp in Kenya. He was just 9 when his family relocated to Grand Rapids, Mich. "When we were in [the] refugee camp," Ibrahim says in an interview, "we could imagine anything we wanted America to be. We had no idea what [it] looked like. So we had this idea [that] America was this La La Land type of thing: Money grows on trees; the streets are covered with gold."
Needless to say, no dollar bills dangled from the barren tree branches in Michigan when his family arrived in the autumn. And few people shared his language or history.
Ibrahim moved to Vermont eight months ago and, surprisingly, says it's the most diverse place he's been in the U.S. "I've always been yearning to see people in my culture," he says. In the Burlington area, he's found more people who speak his native tongue, Maay Maay, than elsewhere in the country.
Ibrahim's comedy routine explores the realities of America versus his childhood fantasies. It also addresses the complexities of his family life, including his desire to make music that is deemed haram, or forbidden, by his Muslim parents. Most of all, though, he says, his goal is to elicit a euphoric audience response.
"The fact that you could make someone's day with laughter — it says a lot," Ibrahim remarks. "I was born a class clown, but to make people laugh onstage, that's pretty cool."