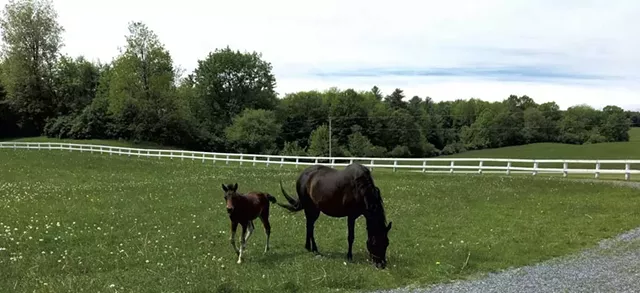 It takes about an hour and a half to drive from the quintessential New England college town of Middlebury to the equally quaint tourist town of Manchester. The route between the two is full of opportunities to learn about Vermont's agricultural and geological history, linger at a bookstore or coffee shop, or hit the biking and hiking trails.
Attractions
UVM Morgan Horse Farm
A five-minute drive northwest of downtown Middlebury, this 215-acre farm — open to visitors from May through October — has more than 40 Morgan horses, one of the earliest breeds in the U.S. Take a tour of the spacious stables to see these elegant animals, learn the difference between fillies and foals, and peek at the ponies, whose stalls are organized alphabetically by their names. The equine-enamored can peruse tchotchkes in the gift shop and watch a seven-minute movie for a little horse history. Be sure to pose with the imposing metal statue of Figure, the breed's founding stallion, before leaving via the Pulp Mill Covered Bridge. Admission, $2-5; free for children under 5.
[location-1]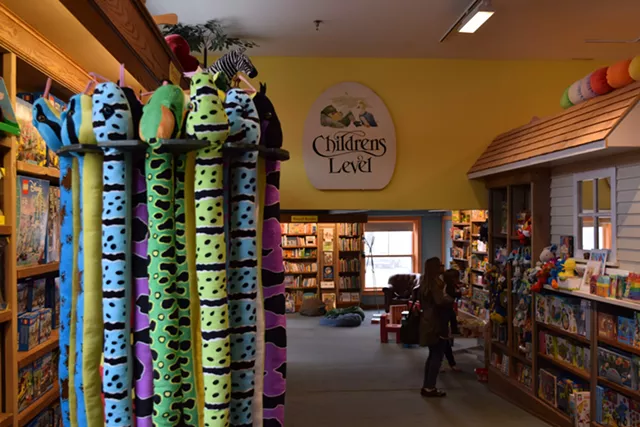 Courtesy Image
Northshire Bookstore
Northshire Bookstore
Located in the center of town, this family-owned, independent shop occupies 10,000 square feet, including a large floor devoted to children's books. The store also has a selection of toys, stationery and Vermont products and hosts frequent author events. Grab coffee, baked goods or lunch at the attached Spiral Press Café.
[location-2]
Courtesy Image
Vermont Marble Museum
Vermont Marble Museum
Touted as the world's largest marble exhibit, this museum tells the story of Vermont's marble industry and offers a hard look at U.S. history in the Hall of Presidents. The hands-on Earth Alive! geology room goes even further back in time and explains how all this rock got here in the first place. Just a quarter-mile walk from the museum, see for yourself how the marble was blasted free and dragged from the Sutherland Falls Quarry in the 19th century using ropes, pulleys and a team of oxen. Admission, $4-9.
[location-3]
Courtesy Image
Wonderfeet Kids' Museum
Wonderfeet Kids' Museum
Kids ages 8 and under play in a pretend farmers market, diner and construction zone at this nonprofit children's museum. Other interactive exhibits that encourage imaginative play include a Lego and robot area, and a designated infant and toddler space. On July 13, 20 and 27, enjoy free admission from 6 to 8 p.m. and activities on the surrounding streets during Downtown Rutland Partnership's Friday Night Live. Admission, $5. Closed on Mondays.
[location-4]
Food & Drink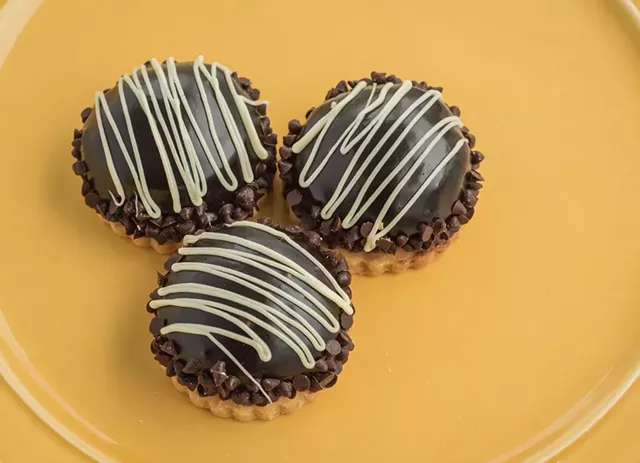 Courtesy Image
Dorset Rising
Dorset Rising
A boutique bakery and café in the center of historic Dorset, this homey spot offers beautifully decorated cupcakes, cookies and cappuccinos, as well as savory offerings like breakfast banh mi and cranberry turkey club sammies.
[location-14]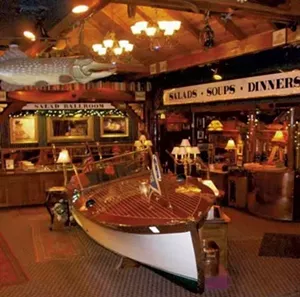 Courtesy Image
Fire & Ice
Fire & Ice
Diners in the mood for a sit-down meal will find steaks, burgers, seafood and pasta dishes at this locally owned restaurant that borrows its name from a poem by former summer resident Robert Frost. Fishing, boating and airplane memorabilia will give kids something to talk about, and an $8.95 children's menu includes a sundae. The salad bar, which the restaurant calls the biggest in Vermont, features shrimp, veggie sushi, carrot cake, a bread bar and more.
[location-13]
A & W Drive-In
Carhops take your order at this seasonal fast-food spot, open May through October. Cheeseburgers, onion rings and root beer floats served in frosty mugs will give your kids a taste of life in the good ol' days.
[location-12]
Courtesy Image
Gourmet Provence Bakery
Gourmet Provence Bakery
This casual outpost of the fancier Café Provence, one block south, offers French-style baked goods, panini and salads, plus local Vermont products including cheeses, chocolates and condiments. Pick up provisions and head to nearby Moosalamoo National Recreation Area for a picnic.
[location-11]
Mother Myrick's Confectionery
This family-run sweets shop, which started selling fudge in 1977, whips up cookies, caramels, butter-crunch toffee and its famous Lemon LuLu, a moist citrus pound cake. A summer reading program started by owners Ron and Jacki Baker almost 30 years ago rewards kids with goodies if they bring their book logs into the store.
[location-10]
Parks & Biking
Vermont State Parks
Falls of Lana
Falls of Lana
This waterfall in the Moosalamoo National Recreation Area receives five out of five stars from the New England Waterfalls guidebook. It's composed of several cascades and a deep, cool swimming hole. If you're in the mood for a hike, there's an option for a 3.2-mile loop that starts at the Falls of Lana Picnic Area, taking hikers on to the Rattlesnake Cliffs Trail and Aunt Jenny Trail.
[location-9]
Megan James
Robert Frost Interpretive Trail
Robert Frost Interpretive Trail
Across the street from the cabin where the celebrated poet spent 39 summers, this one-mile, toddler-friendly loop is dedicated to Frost's words and the landscape that inspired them. The trail winds over rivers and streams and through blueberry patches and birch trees, with poems and other quotations posted on plaques along the way.
[location-5]
Courtesy Image
Pine Hill Park
Pine Hill Park
Sixteen miles of single-track trail for mountain biking, trail running, walking and geocaching lure visitors to this 325-acre woodsy plot maintained by the City of Rutland. The well-marked Carriage and Redfield trails — old logging roads — offer additional hiking opportunities and picturesque views of Blue Ridge and Pico mountains.
[location-8]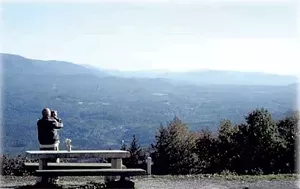 Courtesy Image
Mount Equinox
Mount Equinox
At 3,848 feet, this is the highest peak in the Taconic Range. Visitors can motor up to the mountain's summit via Skyline Drive, a 5.2-mile road with twists, turns and sweeping views. Seasoned hikers may prefer the steep, rocky Mount Equinox Trail (6.5 miles round-trip). The Saint Bruno Scenic Viewing Center provides historical info, restrooms and tables for picnicking.
[location-7]