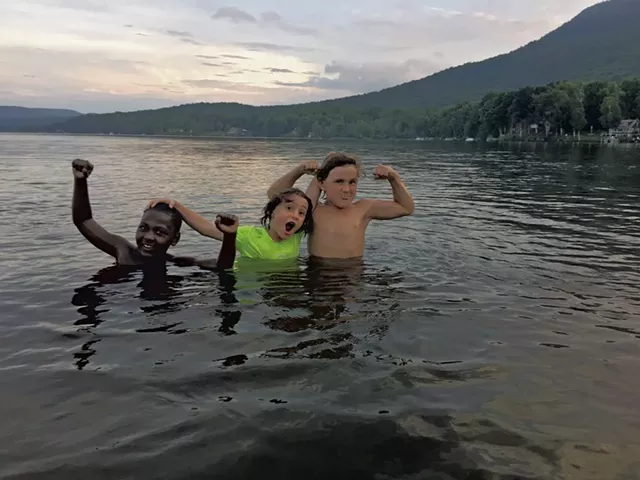 courtesy of laura kalp
Choice with Charlie and Quinn Kalp
Since 1877, the Fresh Air Fund has provided more than 1.8 million New York City children with free summer experiences in suburban, rural and small-town communities on the East Coast and in southern Canada. The organization is currently looking for new Vermont families to host boys and girls, ages 7 to 12, for one to two weeks this summer — in mid-July and again in early August. The Kalp family has welcomed Choice, a Fresh Air Fund kid, to their Wolcott home for the past two summers. Laura Kalp, a teacher and mom to two school-aged boys, says she loved the idea of adding another friend to the mix to go on summertime adventures. Choice, she said, "has become a member of our family so quickly and we will look forward to watching him grow up with our boys." She recommends the experience to any family considering it. "We Vermonters are so proud of our little state," she said, "and it is amazing to see its beauty through the eyes of a city kid for the first time."
For more information about hosting a Fresh Air Fund child, contact Laura Davidson at 728-6456 or visit freshair.org.