Remember last Wednesday when we were basking in the glow of a rare quiet week on the local music front, and recharging our batteries for the summer rocking to come? Yeah, that's over now. This weekend, festival season kicks into high gear with the first major summerly to-do of a string of outdoor fests and series that will occupy our ears practically every weekend from now until mid-September. I hope you're rested up.
This Friday, June 27, marks the start of the fifth annual Frendly Gathering festival at Timber Ridge in Windham, Vt. The two-day fest is the brainchild of pro snowboarders Jack Mitrani and Danny Davis — the latter was on the U.S. Snowboard Team at the 2014 Winter Olympics. The duo originally conceived of the festival simply as a party for about 250 of their closest frends — they spell it that way because "There's no 'I' in frends." But in the five years since, the festival has grown exponentially, thanks in part to the increasing infusion of big-name musical talent alongside local acts. Past fests have seen the likes of Beats Antique, Keller Williams, Dr. Dog and the Felice Brothers grace the festival's stages.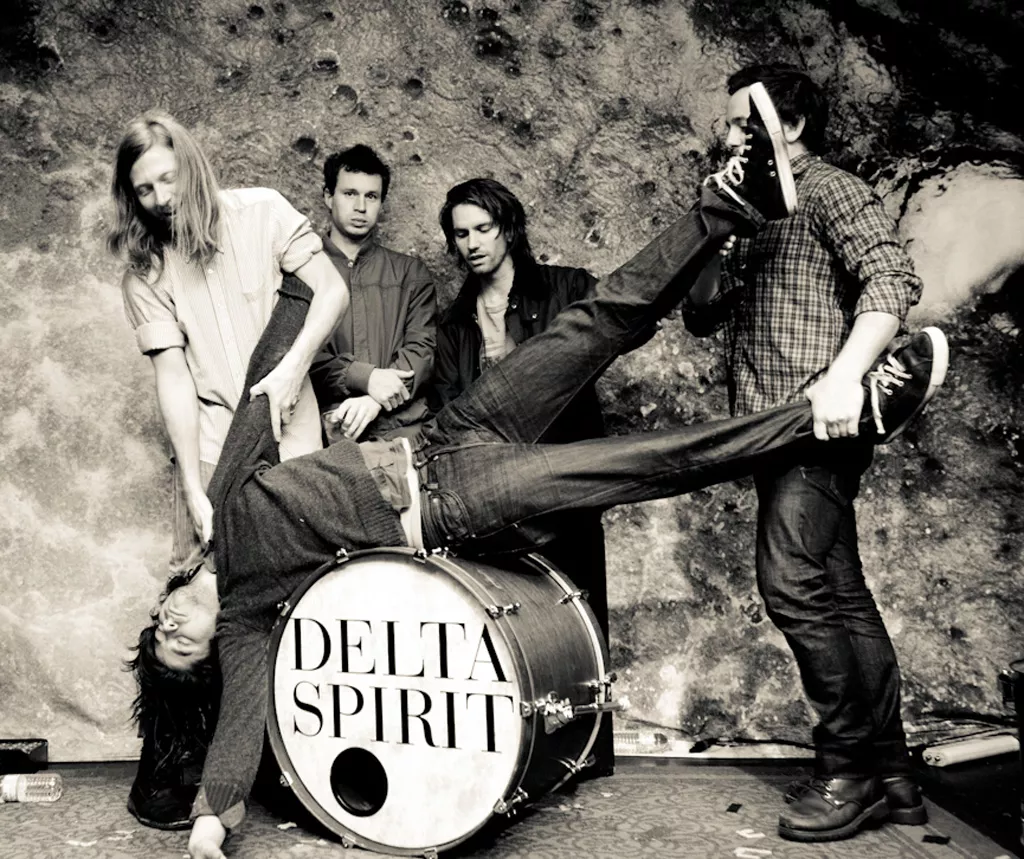 Courtesy Of Delta Spirit
Delta Spirit
The lineup for this year's FG looks to be the best yet. Savvy music fans will likely recognize artists such as electro-rockers Lotus, indie-folk darlings Delta Spirit, indie rockers Deer Tick, old-time blues-folk revivalist Shakey Graves and the ever-ascendent Lake Street Dive.
But the mark of a great festival is not merely the glitzy names at the top of the marquee. Often the acts on the undercard make for the most memorable festy moments. And in that regard, the Frendly Gathering scores especially high.
The backbone of the FG is the wealth of local and regional talent that has long been a fixture at the festival. This year, that includes New England-based new-funk mavens Kung Fu, Brooklyn "cave music" progenitors Moon Hooch and Long Island indie songwriter Jaymay, among many others.
On the strictly locavore front, expect performances from rising jam phenoms Twiddle, Kat Wright & the Indomitable Soul Band, jamgrass trio Jatoba, whiskey-grass outfit Gold Town, grass-grass band TallGrass GetDown, basement soul duo Quiet Lion and prodigal neo-soul songstress Myra Flynn. And also DJ Disco Phantom, because he's everywhere — though not at his newly minted series Disco Phantom Presents this Friday, June 27, at the Monkey House. This time around he'll hand the reins off to live solo electronic acts Amelia Devoid, tofuandshit and Principal Dean, in addition to a few other acts.
For more on the 2014 Frendly Gathering, including ticket and camping info — and the fest's "10 Anchors of Frendship" manifesto — check out frendlygathering.com.
Hangin' Tough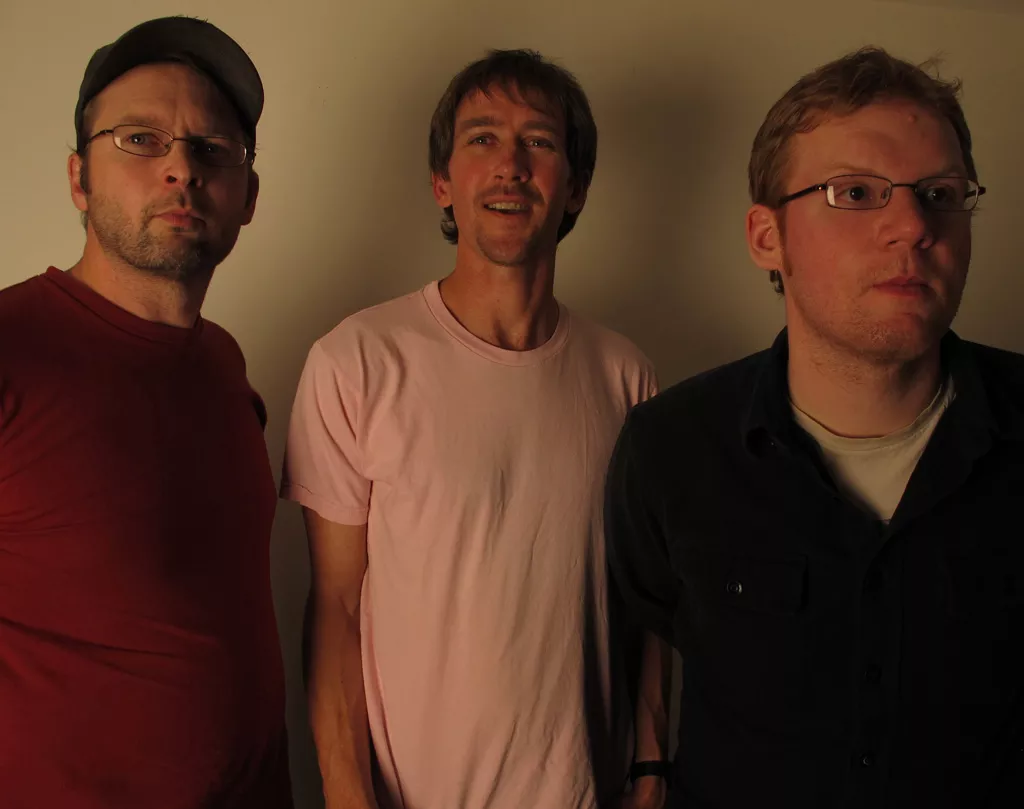 Courtesy Of The Toughcats
The Toughcats
A hearty welcome home to Maine-based Americana/power-pop trio the Toughcats. Newbie readers might find that last sentence confusing since, as of this writing, Maine and Vermont are technically two different states. But those who've been following along a bit longer may recall that some years ago I conferred honorary Vermonter status on the group. I did so, one, because they're really good. And two, because they experienced a decidedly Burlingtonian rite of passage that should be familiar to many local musicians: They got booted from playing on the Church Street Marketplace for daring to busk without being vetted and permitted by Marketplace tastemakers.
Anyway, the Toughcats are back in Vermont for a few shows this week, touring behind a new record, Rough Ones. The band's latest is a slight departure from their earlier works, which tended towards a rootsy sound along the lines of, say, the Avett Brothers. But Rough Ones finds the trio veering into a more strictly pop-informed style. There's still enough twang to sate Americana fans — largely in part to the fine work of banjo player Colin Gulley. But even the dulcet tones of his often languid pickin' are used more in service to the band's refined, hook-heavy songwriting than for shades of Appalachia. Honestly, I hear more of a 1970s power-pop influence — think the Small Faces or even Big Star — than the alt-country and pseudo-punkgrass of their earlier records.
Suffice it to say I really dig the new tunes, and I think many of you will, too. Find out when the Toughcats play Signal Kitchen in Burlington this Thursday, June 26, with songwriter Patrick Sweany, and Positive Pie in Montpelier on Friday, June 27.
BiteTorrent
Speaking of homecomings, welcome back, Andy Bromage, who for several years was a reporter, political columnist and news editor for this esteemed rag. But I mention that only because, in addition to his fine reportorial skills, Bromage is quite the banjo player. He played with several local bluegrass bands during his Vermont stint, and even gave lessons to lighting wizard Jason "Liggy" Liggett's wife and former 7D staffer Jessica Liggett. But Bromage's local roots actually run a bit deeper.
Many years ago, Bromage was a member of a local bluegrass band called Limberjack County. Though short-lived, the group featured some players who should be recognizable to local grass fans, including guitarist Brian Burns (the Cleary Brothers), mandolinist Beau Stapleton (Cleary Bros., Breakaway, Blue Merle) and bassist Rob Lamb. In a recent email, Bromage writes that the group will reunite for a show at the Whammy Bar in Calais this Friday, June 27 — some 14 years after their last gig at Manhattan Pizza in Burlington.
However, the band will convene under a different name. No, not to deke out the hordes of Limberjack-heads who might descend upon sleepy Calais. But because, as Bromage puts it, Limberjack County is "a terrible band name."
The new moniker? Völtron, after the 1980s cartoon about five robot lions who converge to form one larger, more badass robot. Oddly appropriate, no?
In tribute news, local keyboardist Dan Munzing (Errands, Ryan Power) is spearheading an intriguing project called One More Robot Learns to Feel. It tackles a reimagining of the Flaming Lips' landmark 2002 album Yoshimi Battles the Pink Robots, at the Monkey House this Saturday, June 28. The band also includes Japhy Ryder's Pat Ormiston, Pulse Prophets' Josh Pfeil, Invisible Homes' Sean Witters and the Family Night Band's Sean Preece.
Munzing writes that the group is attempting to "recreate all the elaborately weird sonic layers" of the record in a live setting — something he notes the Lips themselves often struggle to do. He adds that faithfully recreating the record would take a mini-orchestra, but that they're getting "surprisingly close" with the five-piece ensemble. That's a challenging endeavor, to be sure. But Munzing notes, "any Flaming Lips fans in town will feel we're doing such a classic album justice."
Last but not least, the fine folks at Higher Ground Presents, the off-site arm of the Higher Ground nightclub, announced this week that Ryan Adams will play the Flynn MainStage on Wednesday, July 23.
As it happens, I have a great Ryan Adams story from several years ago, back in Adams' hard-drinking days. An old band of mine was playing the Showcase Lounge and he and the Cardinals were playing next door in the Ballroom. Remind me to tell you that one in a couple of weeks.
Listening In
A peek at what was on my iPod, turntable, eight-track player, etc., this week.
Happyness,Weird Little Birthday
French Style Furs,Is Exotic Bait
Buzz Osborne,This Machine Kills Artists
Anders Parker,There's a Blue Bird in My Heart
How to Dress Well,What Is This Heart?
The original print version of this article was headlined "Frends With Benefits"