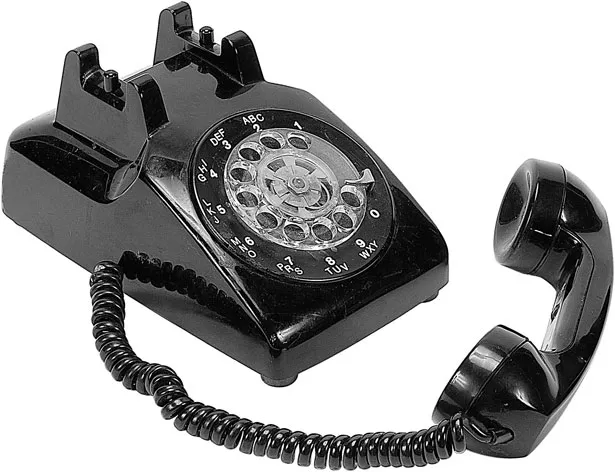 Debbie DeCell isn't exactly hard to find. She and her husband have lived at the same Essex Junction address since the early 1990s, and they've received daily delivery of The Burlington Free Press for more than 15 years. So DeCell was more than a little vexed last month when the daily newspaper stopped showing up on her doorstep.
When DeCell called the paper's toll-free hotline, she encountered another problem: The operator had never heard of Essex Junction.
Was the operator a new employee who was unfamiliar with Chittenden County? In a sense, yes. Vermont's largest daily newspaper, which is owned by media giant Gannett Company, has outsourced nearly all of its circulation and delivery calls to a regional calling center in Louisville, Kentucky. The change, which took effect about two months ago, is part of a push by the nation's largest newspaper publishing chain to consolidate the business operations of its 85 media properties across the United States.
"Everyone is looking for opportunities to take expense dollars and apply them in the places they can do the most good," Free Press Publisher Brad Robertson told Seven Days last week. "Ultimately, would I love to have all those conversations happen locally? Absolutely. Who wouldn't want a local Vermonter talking to another local Vermonter?"
Robertson couldn't say how many jobs were eliminated in Burlington, since the switch was already in the works when he took over as publisher in November. At the time, he said, those positions were being filled by a "local temp agency," so technically, no Free Press employees were laid off. A spokesperson at Gannett's corporate headquarters in McLean, Virginia confirmed that the system-wide consolidation "created a number of new positions" in the Louisville calling center, though she declined to say how many. (Reports published last year noted that the Louisville operation employs about 240 people and serves as many as 33 Gannett papers.)
DeCell is one Green Mountain resident who is unimpressed with the new service from the Bluegrass State. "It's very, very poor," she said, adding that she had to call the hotline every day for more than a week before delivery resumed. She phoned the Burlington Free Press newsroom, too. "The fellow in the newsroom told me he isn't getting paid enough to solve those problems."
Robertson said he's aware of the difficulties some customers have had dealing with the new system. But, he said, it's a work in progress. "In some situations, I've talked to customers where the call center hasn't done as well as it could have, and we're pretty vocal with the folks up at corporate," he said.
As Seven Days reported in September, Gannett's belt-tightening reflects the company's ongoing focus on the bottom line. Fourth-quarter earnings were down 31 percent last year, driven in part by flat circulation numbers, the softening real estate ad market, eroding classifieds and growing pressure from alternative news sources, including Internet sites. Moreover, the outsourcing of Free Press call-center jobs reflects an industry trend to, in the words of Tara Connell, Gannett's vice president of corporate communications, "modernize, centralize and outsource" wherever possible.
Several weeks ago, the trade publication Newspapers & Technology reported that Gannett had joined McClatchy, E.W. Scripps, MediaNews Group and other corporate newspaper chains in outsourcing its advertising production jobs to overseas firms. Connell couldn't say whether any of the Free Press' ad jobs had been off-shored. But she said Gannett has no plans to follow the lead of other news outlets, such as Reuters, which in 2004 became the first major news organization to outsource editorial jobs - reporters, editors, proofreaders and so forth - to overseas companies.
For her part, DeCell is troubled to see a local employer move even low-wage, entry-level positions out of state. "I can't understand why they can't support a small call center to employ people right here in the Burlington area," she said. "I just hate to see Vermont lose any jobs whatsoever."