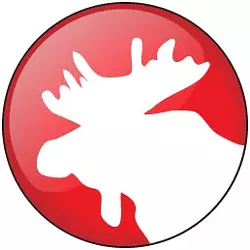 The last time the state faced an open gubernatorial race, in 2010, the Vermont Progressive Party made a promise: If the Democratic nominee pledged to close the Vermont Yankee nuclear power plant, fight for single-payer health care and oppose public sector job cuts, the Progs wouldn't field an opponent.
A state senator named Peter Shumlin won the Democratic nomination that year — and the confidence of many Progs. They withdrew their candidate from the race, enabling Shumlin to defeat Republican Brian Dubie.
Five years later, Vermont Yankee has, in fact, been shuttered — but Shumlin has since reneged on his other two promises.
"I will say that a lot of Progressives felt like that was a big lesson," says Progressive Party chair Emma Mulvaney-Stanak. "We know that the only real thing we can rely on is running Progressives — not relying on Democrats promising us things."
Says Sen. David Zuckerman (P/D-Chittenden), he and his compatriots felt "burned."
That's why, this time around, the party is considering running candidates for governor and lieutenant governor, according to Mulvaney-Stanak.
"Next year is a year to watch Progressives," she says. "People are so disappointed with what the Democratic leadership has provided. I think people are eager for alternatives."
Specifically, Mulvaney-Stanak points to Shumlin's December 2014 decision to abandon single-payer, his cuts to the state workforce this year and Democratic support for banning teacher strikes.
"I felt like I suddenly woke up on the wrong side of the Connecticut River," she says.
Whether the Progs actually follow through with their threat remains to be seen. The party flirted with gubernatorial bids in 2012 and 2014, only to sit out those races.
One problem: a dearth of candidates who could make a credible statewide run. Two of its better-known incumbents, Auditor Doug Hoffer and Sen. Tim Ashe (D/P-Chittenden), have ruled out the guber race. Zuckerman, meanwhile, says he's more likely to run for lieutenant governor. And Sen. Anthony Pollina (P/D-Washington), a four-time statewide candidate, remains on the fence.
"I think Progressives should strongly consider running for the top offices, but I think it has to be a credible, strong candidate," Pollina says.
Another problem: Even without a Democrat in the running, Progressives fared poorly in the 2014 lieutenant gubernatorial race. The party's nominee, former Burlington lawmaker Dean Corren, lost to Republican Lt. Gov. Phil Scott 36 to 62 percent.
Of course, 2016 should look quite different from über-low-turnout 2014. The presidential campaign, Sen. Patrick Leahy's reelection bid and several competitive statewide races will likely bring many more left-leaning Vermonters to the polls.
Plus, the Republicans may have a spoiler of their own: Bruce Lisman. The retired Wall Street banker is a perennial almost-candidate. But in the past two weeks, he's been telling any reporter who will listen that, you know, he really means it this time.
"I think my level of interest is completely different," Lisman says. "I'm giving it considerable thought."
The Shelburne resident claims he hasn't considered whether he'd run as a Republican or as an independent. Last year, he donated $10,000 to the Vermont GOP, but in May he donated $250 to Leahy's campaign.
Scott, who appears likely to seek the Republican gubernatorial nomination, says an independent bid by Lisman "would have an effect on the race." Particularly if Lisman finances his own campaign.
"If a Progressive were to split the Democratic ticket, an independent could do the same for a Republican," Scott says. "So it would make for an interesting race, for sure."
No doubt. If the general election includes four credible candidates, it would be difficult for any one of them to win an outright majority. That means, as in 2014, the legislature might have to pick the winner.
How democratic.
1 Percent Rule
There's another way 2016 will look different from 2014: Rich people and special interests will have even more influence over Vermont's elections.
In January 2014, the legislature doubled the amount of money individuals, corporations and political action committees can donate to statewide candidates — from $2,000 to $4,000. And it quintupled the amount they can donate to political parties — from $2,000 to $10,000.
The new rules, which took effect earlier this year, are already influencing the gubernatorial race. When Lt. Gov. Scott mailed his first fundraising solicitation last weekend, it ended with, "Your generous contribution of whatever you are comfortable with, up to $4,000, will help me engage Vermonters in this critical conversation."
Now that's an expensive conversation!
When presumed Democratic gubernatorial candidate Matt Dunne announced a $134,000 fundraising haul earlier this month, his donor list included 14 separate $4,000 contributions. One couple, Hotel Vermont cofounder Jay Canning and wife Caroline Canning, gave a grand total of $12,000 through individual and corporate donations.
What's the big deal? As Gov. Shumlin has frequently claimed, campaign donations can't buy you access, influence or — God forbid — votes.
Oh, wait. This just in: Shumlin now thinks they can.
After the U.S. House voted last Thursday to preempt state GMO labeling laws such as Vermont's, the governor blamed the result on Monsanto and its "corporate food allies" using their "vast resources to buy votes in Congress."
When Seven Days' Terri Hallenbeck asked whether Shumlin was alleging that members of Congress "agreed to vote for the bill because Monsanto gave them money," spokesman Scott Coriell said, "If that's how you're interpreting it, you're interpreting it incorrectly."
How so?
Shumlin evidently didn't get the memo that his flack was walking back the claim. On Monday, the gov repeated it on Vermont Public Radio's "Vermont Edition": "It's because big food manufacturers are giving huge amounts of money to the campaign war chests of these folks in Congress, and they have a lot of influence," he said of the House vote.
Unlike Shummy's donors?
The New Norm
Nearly three months after he was arrested outside the Statehouse for a slew of alleged sex crimes, Sen. Norm McAllister (R-Franklin) remains in office.
He may be there for a while.
Though the Associated Press' Dave Gram reported last month that nearly half his colleagues would vote to expel him, Senate leaders have decided to hold off on such a vote until they return to Montpelier next January.
"It did not seem to be worth spending the taxpayers' money having the Senate come back now, when I don't think it would achieve anything," says Senate President Pro Tem John Campbell (D-Windsor), who has called on McAllister to resign. "I don't think there's any direct harm right now to the state or Franklin County."
With the Senate in adjournment, Campbell argues, McAllister is casting no votes, nor drawing any pay. Days after the senator pleaded not guilty in May, his colleagues stripped him of his committee assignments.
According to Sen. Joe Benning (R-Caledonia), McAllister personally promised him that he would resign in November if he hasn't cleared his name by then.
"He wanted the trial discovery process to play out," Benning says. "And he indicated to me that if things were still up in the air and he was still headed for a trial in November, he would voluntarily step down."
McAllister himself says he won't "confirm or deny" Benning's assertion.
"I want to see what happens with the legal part," he says. "That's all."
The senator, who has long proclaimed his innocence, says he has not been offered a plea deal and wouldn't take one.
"No, I didn't do anything," McAllister says. "I'm just counting on the system. If it works the way it should, I'm not going to have a problem, but I don't know how it works."
If he doesn't resign in November and the Senate doesn't return for a special session, legislative business could be seriously derailed come January. That's because the Senate would likely hold hearings on the matter before voting on expulsion — an unprecedented and legally messy situation, given that the case won't yet have gone to trial.
Adding to the drama: According to WPTZ-TV reporter Stewart Ledbetter, the prosecution's preliminary witness list includes a number of top pols: Campbell, Benning, Sen. Peg Flory (R-Rutland), Sen. Kevin Mullin (R-Rutland), Sen. Jeanette White (D-Windham), Rep. Tim Corcoran (D-Bennington), Rep. Corey Parent (R-St. Albans) and Rachel Feldman, Lt. Gov. Scott's chief of staff.
Such a list has not been filed in court, and Franklin County State's Attorney Jim Hughes did not respond to a request for comment.
The list appears to include most, if not all, of those interviewed by the Vermont State Police about their interactions with one of McAllister's alleged victims. That person worked for him at the Statehouse and stayed in a house he shared with Mullin and Corcoran.
Benning, a defense attorney by day, says he wouldn't be surprised if even more senators end up on the defense's witness list.
"If this trial is going on [during the legislative session], this is going to be a media frenzy," he says.
Benning says he hopes McAllister will stand by his promise, but he's prepared if he doesn't. The Republican minority leader has asked legislative lawyers to draft a resolution to expel McAllister from the Senate.
"That resolution is prepared," Benning says. "I have not signed it yet."
Media Notes
Last week, Kantar Media estimated that the 2016 elections will generate $4.4 billion in television advertising — a new record. Most of that will go to local broadcast television outlets, particularly in early presidential primary states and general election battleground states.
Vermont is neither, but it abuts a state that's both: New Hampshire. And because stations in the Burlington-Plattsburgh, N.Y., media market dip into the western regions of the Granite State, they can count on some dough.
"I would expect it to be a very good year," says WCAX-TV president and general manager Peter Martin.
So good that two presidential candidates and one affiliated super PAC have already reserved time on the station's airwaves, according to public filings.
Former secretary of state Hillary Clinton, a Democrat, has reserved space on WCAX and WPTZ from November 10 through early February, when New Hampshire holds its primary. Sen. Marco Rubio (R-Fl.) has done so from December 15 onward. And Conservative Solutions PAC, which supports Rubio's bid, plans to advertise on the two stations starting December 29.
Those entities haven't yet cut any checks. For now, they're just reserving the airtime — to lock down a rate and ensure there will be space available when the primary heats up.
So far, according to Martin, Rubio has booked $83,000 worth of airtime with the station, Clinton $110,000 and Conservative Solutions $180,000.
WPTZ brass declined to comment. Neither Fox44 nor ABC22 have reported any 2016 political ad sales.
Things could get even better for Vermont's TV stations. If the state's gubernatorial election is as competitive as expected, Martin says, 2016 could wind up as lucrative as 2006, when the state hosted big U.S. House and Senate races.
The impact on the WCAX's bottom line? "It's very noticeable," Martin says.
Disclosure: WCAX and Seven Days are media partners.