So many records, so little time. Seven Days gets more album submissions than we know what to do with. And, given the ease of record making these days, it's difficult to keep up. Still, we try to get to every local release that comes across the music desk, no matter how obscure or far out.
To that end, here are four albums that likely flew under the radar of your average local music fan. In some cases, they represent the outermost boundaries of local music. Others simply slipped through the cracks. But each is worth a listen.
Vivek Patel, Samsara
(Self-released, CD, digital download)
Vivek Patel is a Jericho-based visual artist who, in addition to abstract painting, dabbles in electronic music production. Patel's first effort, Wakeup Vishnu, came in 2013 under the pseudonym Tecknoknots. That record was strongly influenced by Goa trance, a subset of house music that developed in Goa, India, in the early 1990s. Patel's latest, Samsara, released under his own name, follows a similar path, but is equally influenced by Buddhism.
In a handwritten missive to Seven Days, Patel explains that Buddhism is rooted in the idea of "cyclical existence," birth and rebirth. He adds that most electronic music is built upon repeating themes and ideas. So the fusion of the two would seem natural. "Hopefully, I have done something different," he writes. He has.
Samsara is an innately danceable collection of 11 cuts deeply inspired by classic house music. And much like its source material from Goa, it is easy to fall, hypnotized, into its trancelike grooves. Patel's production has a meditative quality that makes the album as suitable for dancing as zoning out — and pondering the cyclical nature of human existence.
Allison Mann, "The Right Time"
(Self-released, CD, digital download)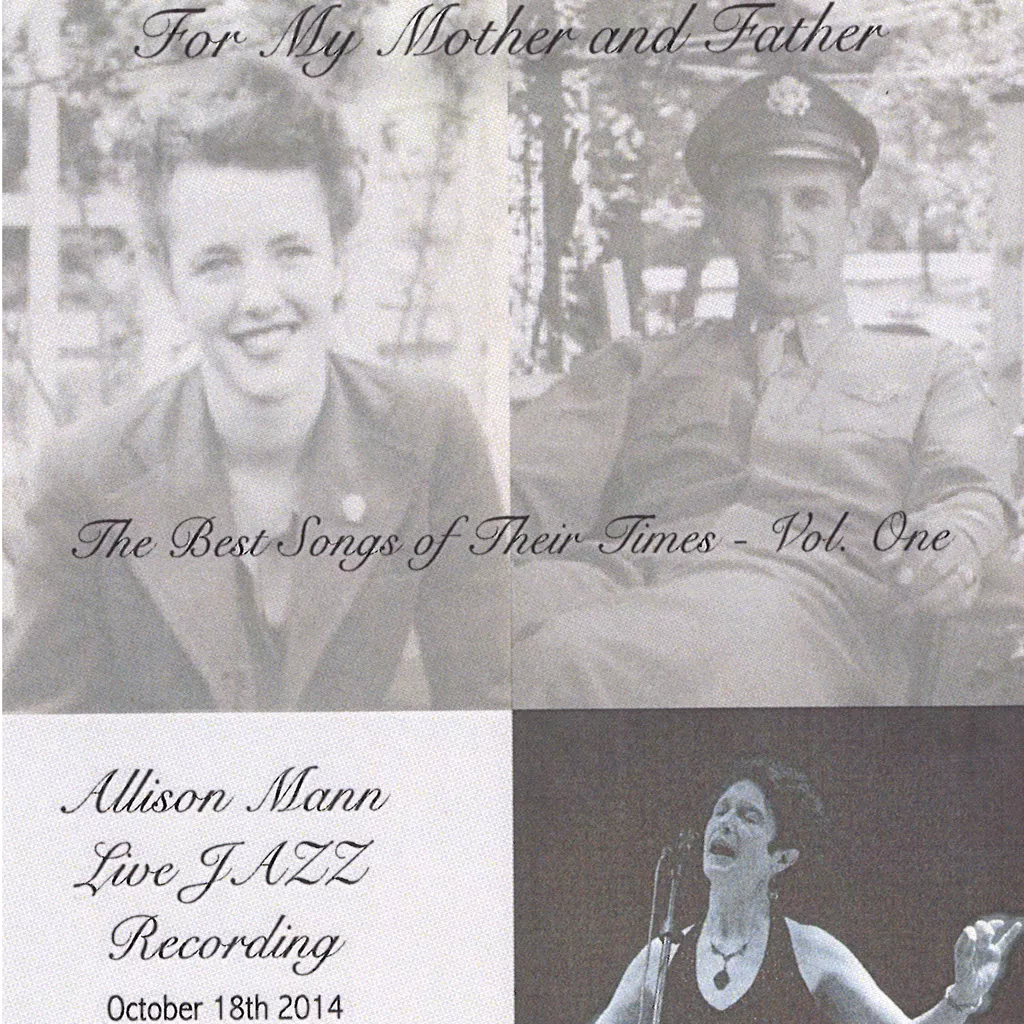 Local jazz singer Allison Mann released her debut album, The Right Time, in 2004. But then, as so often happens, life happened. Mann subsequently devoted her energies to her family and career rather than music. A full decade later, she is singing and swinging again. Her latest record, For My Mother and Father: The Best Songs of Their Times, Vol. One, released in late 2014, should be cause for celebration among local jazz heads.
As its title implies, the album pays homage to Mann's parents. It was recorded live at a Montpelier church and features 16 tracks, mostly classics from the 1930s and '40s, when Ma and Pa Mann came of age. Certainly, the likes of "Pennies From Heaven," "Moon River" and "Over the Rainbow" are well-covered staples of the Great American Songbook. But through both her own considerable talents and her obvious personal connection to the material, Mann breathes new life into these chestnuts.
Mann sings with brassy force but is equally adept at bringing it down in more intimate moments. She's got assistance from a crack backing band composed of some of the area's finest jazz players, including Geza Carr, John Rivers, Tom Cleary, Colin McCaffrey, Chris Peterman and Elliot Burg. That group is worth the price of admission alone. But it's Mann's show, and she delivers with grace and guile. Here's hoping we don't have to wait another 10 years for volume two.
Bad Smell, "The Lost Sequence" / "AV6"
(Self-released, cassette)
Bad Smell consist of local songwriting enigma Ray Fork and percussionist Jane Boxall (Steady Betty, ex-Doll Fight!). Fork is best known as the architect of "El Rey" Tenedor y Su Conjunto Cuchillo, an all-star outfit that also includes Boxall. But unlike that band, which trades in off-kilter Tejano rock, Bad Smell veer into equally off-kilter electro-pop rooted in trance, "whipped-cream '70s Europop," "ass-head jazz" and "Casio Latin boogie."
For the benefit of those who didn't grow up in the 1980s with a Casiotone, that last designation refers to a "Latin" beat preprogrammed into the cheap synth keyboard. In truth, the beat is about as Latin as Taco Bell is Mexican. But that inherent cheesiness, if not the beat, provides the foundation for the two songs found on Bad Smells' debut cassingle.
On Side A, "The Lost Sequence" opens on a keyboard riff seemingly inspired by the theme of the 1980s TV show "Knight Rider," perhaps if reimagined by filmmaker/composer John Carpenter and Kraftwerk. It's weird, woozy stuff, held together by Boxall's buoyant live percussion.
On Side B, we get "AV6," which even more strongly evokes Carpenter's spooky minimalist synth work — think the soundtracks for The Fog and Escape From New York, in particular.
Max Pearl, Mind Ball 3D
(Self-released, CD)
On his third album, Mind Ball 3D, local musici ... er, person, Max Pearl finally offers some clues into just what the fuck he's doing. On his previous two albums, many things were left unclear, likely intentionally so. For example: Is Max Pearl a solo artist or a band? Is Max Pearl completely deranged? Where do babies come from? And if babies were forced to listen to Max Pearl for extended periods, would they try and go back there? We just didn't know.
Mind Ball 3D sheds at least a glimmer of light on Pearl, who appears to be a person — though maybe also a band, like Patrick Watson is both. We know this because Pearl includes musician credits in the liner notes for the first time. These reveal he is not acting alone. Unless guitarist and bassist Erin Jupen, keyboardist Heirk Ritter and drummer Tom Aaronson are Pearl's imaginary friends, which, after listening to the record's utterly mad six tracks, can't be ruled out. And, yes, Mind Ball 3D comes with 3D glasses. Because of course it does.
The album plays as though scraps of doom metal, industrial noise, squeals of guitar, spasmodic drums and ominous vocals uttered in some unidentifiable language were chopped out of a magazine with rusty scissors and clumsily pasted back together like a ransom note. New question: Who is Max Pearl holding for ransom? The answer may be anyone who hits "play" on Mind Ball 3D.