So many records, so little time. Seven Days gets more album submissions than we know what to do with. And, given the ease of record making these days, it's difficult to keep up. Still, we try to get to every local release that comes across the music desk, no matter how obscure or far out.
To that end, here are four albums that likely flew under the radar of your average local music fan. In some cases, they represent the outermost boundaries of local music. Others simply slipped through the cracks. But each is worth a listen.
Chad Farrell, What the Fire Didn't Burn and the Rain Couldn't Wash Away
(Self-released, CD)
Rutland's Chad Farrell has been active in the Vermont music scene for decades, most recently with the rock band Crackwhore. He's not a household name, even by local standards. But he does have more than 15 albums to his credit, including last year's oddly charming "greatest hits" album, Famous Secrets.
Farrell is back with an album of new material, What the Fire Didn't Burn and the Rain Couldn't Wash Away. In a recent message he writes that the record was an effort to baldly and boldly describe the realities of marriage, for better or worse. He adds that he was sonically inspired by the works of Kimya Dawson and Daniel Johnston. He succeeds on all counts.
The album is not an easy listen. But it offers rewards for those willing to brave its lo-fi grit. Opener "Bucket & Rag" is a dark, sinewy cut that sounds like an outtake from Tom Waits' Real Gone. "We're Gonna Call It Love" is brutally honest rumination on the mechanics of maintaining a lifelong relationship. Other songs twist and turn between moments of unbridled passion and frustrating insecurity that resonate, sometimes uncomfortably, with anyone who has ever had a long-term partner.
To order What the Fire Didn't Burn and the Rain Couldn't Wash Away, email Chad Farrell at
The Evansville Transit Authority, The Evansville Transit Authority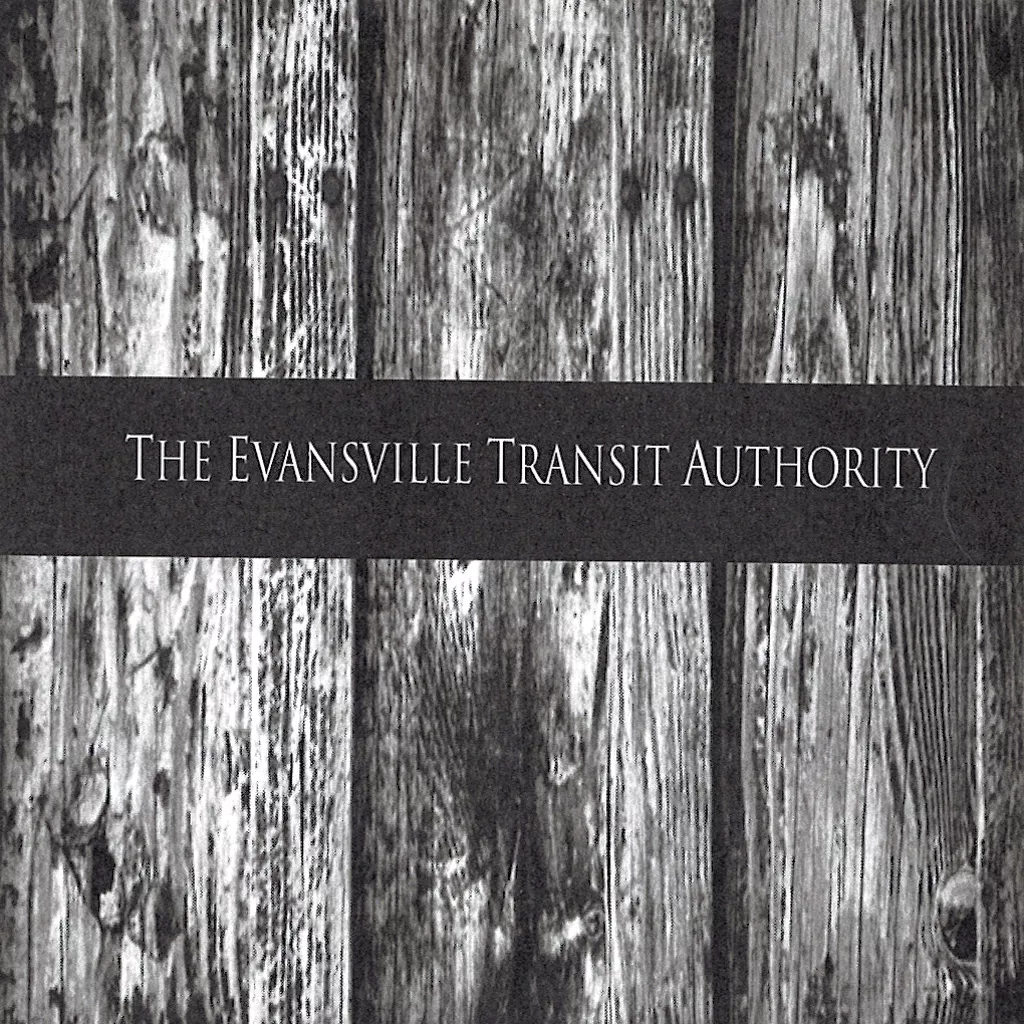 (Self-released, CD, digital download)
Though they may be unfamiliar to audiences outside of the Northeast Kingdom, the Evansville Transit Authority have been rocking Green Mountain juke joints for some 12 years. Their recently released self-titled record is the band's full-length debut, and their first recording to feature exclusively original material.
A consummate bar band, ETA are rooted in that time-honored cocktail of blues and classic rock, ingredients found in abundance on this recording
The quartet doesn't reinvent the wheel, but the record does offer some pleasant surprises. Opener "A Way to Say Goodbye" recalls the driving alt-rock of early Cracker. "No One to Turn To" features searing licks from lead guitarist Kyle Chadburn that Stevie Ray Vaughn fans would cheer. "Burn" is rough-and-tumble punkabilly. "Cheap Motels" is sturdy country rock in a Tom Petty vein. Hell, there's a even a lighter-worthy power ballad, "Asleep at the Wheel." All in all, it's a strong debut.
evansvilletransitauthority.com
Hovey Otis, Standing Alone
(Self-released, CD, digital download)
Hovey Otis is a project helmed by local singer-songwriter Tim Davis. Armed with a batch of songs, Davis journeyed to Portland, Ore., earlier this year to record with producer and engineer Rob Stroup. Davis credits Stroup with helping to unearth the essence of his nascent material and produce the five-song suite that became Hovey Otis' recently released debut, Standing Alone.
Davis is a talented songwriter and vocalist whose catchy tunes fit snugly within folk-pop archetypes. What sets him apart is a sly lyrical bent that puts a fresh spin on time-honored topics of love, life and traveling. For his part, Stroup's orchestration, from the pedal-steel-laced opener "Standing Alone" to the syncopated Southwest groove of "New Mexico" to the vast sonic expanse of "Your Story," makes Davis' debut more than just another record from a white dude with a guitar. It's a promising start.
Pete's Posse, Pete's Posse
(Epact Music, CD)
In the folk scene of northern Vermont, all roads lead to Pete Sutherland. Whether with his own bands, such as the Clayfoot Strutters, jamming on Sunday afternoon old-time sessions with Tim Stickle at Radio Bean, or instilling appreciation for traditional music in younger generations of players and singers, the fiddler is something of a folk-music sage, and has been for some 40 years. But he's not above learning a new trick or two.
Sutherland's latest project is Pete's Posse, a multigenerational collaboration alongside young multi-instrumentalists Tristan Henderson and Oliver Scanlon. The album is composed of original and traditional material. But what's fascinating is that far more contemporary elements are insinuated into that familiar mix. For instance, Scanlon's "Free the Fisher" wouldn't seem out of place on a Punch Brothers album. There are moments that seem to wink at progressive bluegrass hidden amid reels and shanties. Hell, there's electric guitar and melodica alongside more trad instruments such as mandolin, fiddle and bodhran. All of which suggests Sutherland's talented protégés likely imparted a little knowledge of their own.
The original print version of this article was headlined "File Under ?"