So many records, so little time. Seven Days gets more album submissions than we know what to do with. And, given the ease of record making these days, it's difficult to keep up. Still, we try to get to every local release that comes across the music desk, no matter how obscure or far out.
To that end, here are four albums that likely flew under the radar of your average Vermont music fan. In some cases, they represent the outermost boundaries of local music. Others simply slipped through the cracks. But each is worth a listen.
Gorgon, Greatest Hits EP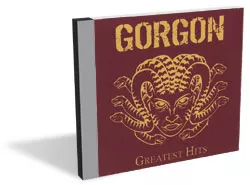 (Stick Shift Records, CD, digital download)
Though relatively short lived, Burlington-based riot grrls Doll Fight! offered lasting contributions to the local music community and, in particular, the punk scene. The trio was instrumental in the creation of Girls Rock Vermont, the rock-and-roll day camp that inspires young women to channel their inner Bikini Kill. And DF led by example, too, releasing a handful of recordings during their brief tenure that provide an ass-kicking soundtrack to the band's larger legacy.
Though DF parted ways last year, the band's bassist, Kelly Riel, soldiers on in the Queen City. She founded Stick Shift Records, a label that has released a pair of impressive compilations featuring feminist punk bands from around the globe. Those comps offer cuts from bands closer to home, as well, including from Riel's latest project, Gorgon.
That band's 2013 debut demo, the cheekily titled Greatest Hits, suggests Gorgon are a worthy, if angrier, heir to DF. Where Doll Fight! relied on a mix of aggro energy and offbeat humor, Gorgon attack with unhinged, unrelenting fury. Songs such as the head-pounding "Hangover Dreaming," "I Hear Things Are Just as Bad Down in Lake Champlain" and "Shut Up!" are punishing and savage, while the sludgy "Street Talk" is anguished and deliberate. At a scant four songs and eight minutes, this EP is short and anything but sweet, which is precisely the point.
Stephen Saunders and the Starlighters, featuring Richard Crabtree, Acoustic Shadow
(Self-released, CD)
Stephen Saunders hears voices. Specifically, he hears the voice of his brother, Doug, who passed away in 1991. But that's not as spooky — or crazy — as it sounds. And it was one of those late-night calls from beyond the grave that inspired Saunders' latest record, Acoustic Shadow.
For the unfamiliar, Saunders has been writing music for about 40 years. He and Doug played in a band called Arrow, which achieved some popularity locally before Doug's passing. Though he stopped performing after his brother died, Saunders continued writing. Last year he released a collection of those songs, the homespun From Me to You
Acoustic Shadow picks up where that album left off and offers 12 more catchy pop-rock nuggets from Saunders' voluminous songwriting vault. Once again, he shows that he knows his way around a good hook. The title track and album closer, "What a Wonderful Night" — the latter originally penned in 1976 — are both strong examples of Saunders' classic-rock-informed songwriting prowess.
Unfortunately, Saunders is again shortchanged by the limitations of his home recording setup. Someone needs to get this guy a good backing band and a pro studio to give his tunes the treatment they deserve.
To order Acoustic Shadow, email Stephen Saunders at steve1150@comcast.net.
Stovepipe Mountain Band, Stovepipe Mountain Band
(Self-released, CD)
Vermont will likely never suffer a shortage of mountain music. And with their recently released self-titled debut, Corinth's Stovepipe Mountain Band add another worthy entrant into the crowded field of Green Mountain Americana.
Centered upon the talents of Keith and Kathy "Squirrel" Friedman — on harmonica and keyboards, respectively — SMP trade in an agreeable, well-worn amalgam of rock, folk, country and blues. The band's freshman outing offers a sturdy mix of traditional numbers and original songs made for picking on the back porch or, in colder months, around the woodstove.
Pitz Quattrone, Movin' EP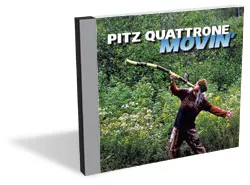 (Self-released, CD, digital download)
Is the world ready for didge-rock? We're not sure. But central Vermont-based didgeridoo master Pitz Quattrone certainly thinks so. And the former Earthman Band front man makes his case, strongly and strangely, on his latest EP, Movin'.
If the B-52s were to take an interest in the didgeridoo, the result might sound something like the opening title cut, a rowdy little number that's as danceable as it is eccentric — which is to say quite a bit. However, the grumbling tones of Quattrone's didge don't fully come to the forefront until the following track, "Hey Goose." The song features a heady sort of call and response between the didgeridoo and fuzzed-out guitars, the latter courtesy of local blues man Shrimp. That curious dynamic is explored even further on the next track, the cheekily preachy "Electric Tan!"
But that's all prelude to the EP's epic and enlightening finale, "Billy Moon." The song pays homage to Quattrone's childhood blood brother, Billy Moon, who died young from alcohol poisoning. Here Quattrone contrasts the didgeridoo's ancient, sinister tones with Michael G. Ronstadt's swooning cello, building over a span of nearly eight minutes a mood that is both mournful and angry. It is a challenging but fascinating listen that makes great use of Quattrone's unconventional instrument and equally unconventional songwriting style.
The original print version of this article was headlined "File Under '?'"