So many records, so little time. Seven Days gets more album submissions than we know what to do with. And, given the ease of record making these days, it's difficult to keep up. Still, we try to get to every local release that comes across the music desk, no matter how obscure. To that end, here are four albums that likely flew under the radar of your average Vermont music fan. In some cases, they represent the outermost boundaries of local music. Others simply slipped the through cracks. But each is deserving of a listen.
Night of Arrows, Room to Live: The Living Room Sessions
(Self-released, CD)
On his first two records, The Night of Arrows (2010) and True North (2011), Jeffersonville-based songwriter David Kaczynski — aka Night of Arrows — delivered promising, if uneven, treatises on life, love and loss. Though not without talent, the dour tunesmith had trouble finding his own voice, tending to ape the styles of his songwriting heroes and, perhaps masking insecurities, resorting to clumsy vocal effects including sloppy double voicing and geysers of reverb.
With his latest release, Room to Live: The Living Room Sessions, Kaczynski further mines the depths of his own despair. Recorded in his living room, the six-song EP is decidedly, and intentionally, lo-fi. But that homespun quality, coupled with less reliance on inept studio trickery, is quietly compelling. It's still relentlessly depressing fare. The song titles alone are enough to advise staying away from sharp objects while listening — "Broken," "Into the Dark" and "Crucified," for example. But if your misery needs company, Night of Arrows' latest might do the trick.
Dead Relay, 3 Candy Ins the Dish
(Self-released, CD, digital download)
Because Burlington is the hometown of a certain phonetically phickle phamous phoursome, there's a longstanding perception that you can't take three steps in the city without tripping over a jam band. That may have been the case at one time, but it's a rather dated notion now. Burlington really isn't the hippie-music haven it once was, and the glory days of the jam band seem to have passed. (Easy, indie-rockin' hipsters. Your time is coming.)
Those who pine for a return to the Queen City's noodle-y roots would do well to check out Dead Relay, the new project helmed by Gold Town bassist Joshua Loun. The trio's debut EP, 3 Candy Ins the Dish, presents a groovy fusion of rock, jazz, metal and funk that harks back to the heady, hyphenated heyday of jam-rock. They're not reinventing the wheel, by any stretch. But that hardly seems the point. The EP's three tracks boast enough musical prowess and goofy personality — see "The Dance of the Gargamel" — to satisfy classic-jam fans and maybe intrigue some newbies to boot.
Red Man Summer, Red Man Summer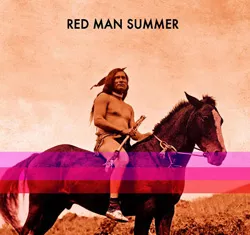 (Self-released, CD, digital download)
Red Man Summer is a collaboration of Vermont's Joe Rittling and Aram Bingham. The duo's self-titled debut, released last year, is a curious collection of material that suggests influences from psychedelic indie rock to New Wave to progressive jazz to Tom Waits, often with a playful, sometimes sinister undercurrent of stereotypical Native American sonic tropes — think "What Makes the Red Man Red?" from Disney's Peter Pan.
The album, released with virtually no fanfare as a mixtape on the band's website, is remarkably well produced and expertly executed. Rittling is a dynamic vocalist, with a smooth, emotive rasp. And Bingham frames his bandmate's often-abstract musings with a shifting, multilayered soundscape that deepens on repeated listens. We want more.
Victor Rudolph Gittens, "Christmas Everyday"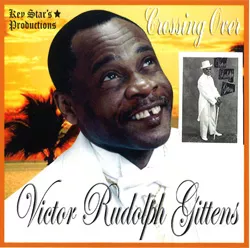 (Self-released, single)
In advance of his debut album, Our New Beginnings, Addison County's Victor Rudolph Gittens released a Christmas single, "Christmas Everyday." The Barbados native aspires to great heights in the strata of pop music — the aforementioned debut is a tribute to Michael Jackson, whom he counts as a great inspiration and career role model. But Gittens has a way to go yet.
While well intentioned — it's hard to argue with declarations of peace and love — calypso-tinged, R&B slow-jam holiday tunes occupy something of a niche market. Even as Christmas songs go, Gittens' synth-y tiding of comfort and joy is most likely destined for the novelty bin.
But it's not without certain charms. And sleigh bells. Lots of sleigh bells. Gittens is a capable vocalist, and his sheer force of enthusiasm makes "Christmas Everyday" worth a listen — though certainly not every day, and probably not until December.
At the moment, Gittens has no online presence, so your guess as to where to find his single is as good as ours. Maybe hope for a Christmas miracle?
The print version of this article was headlined "FIle Under?".