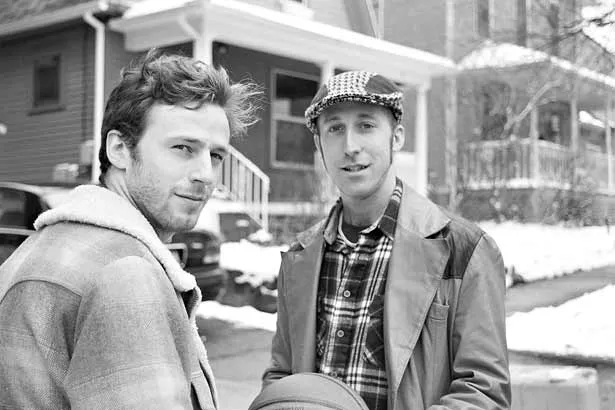 If you find a curious note on the ground and don't know who wrote it, don't throw it away - send it to Found Magazine. Lost missives and photos from around the world have appeared in the pages of this popular, zine-like publication since it launched in 2001.
Why put other people's junk on display? Because it's fascinating. Take, for example, this to-do list found in Middlebury, which appears in a book-length Found collection from 2004: "Oakleys car. Laundry (again!). Sharpen knives. Call E. Zim's project."
The list is printed on stationery labeled, "A Note from Jesse." Why does Jesse need to sharpen knives? We'll never know.
"It's just a fragment of a story," explains Found creator Davy Rothbart. "There's some kind of magic in trying to fill in the blanks."
Found has indeed been magical for Rothbart. The 32-year-old Ann Arbor, Michigan, resident is a writer - the author of a collection of short stories called The Lone Surfer From Montana, Kansas - and frequent contributor to the radio show "This American Life." He has published five issues of Found and compiled two Found books, and he's currently working on a Found-related documentary. His efforts have attracted considerable media attention, prompting stories in such diverse publications as The Onion, Utne Reader and Penthouse.
This week, Rothbart and his singer-songwriter brother, Peter, embark on a three-month, 65-city tour; they stop on Saturday at Red Square in Burlington. Davy will read from his latest finds, and Peter will perform original songs based on found stuff.
Bring some cash if you want a copy of the newly released Found #5, "The Crime Issue." And don't forget your finds - these guys are always looking for more material.