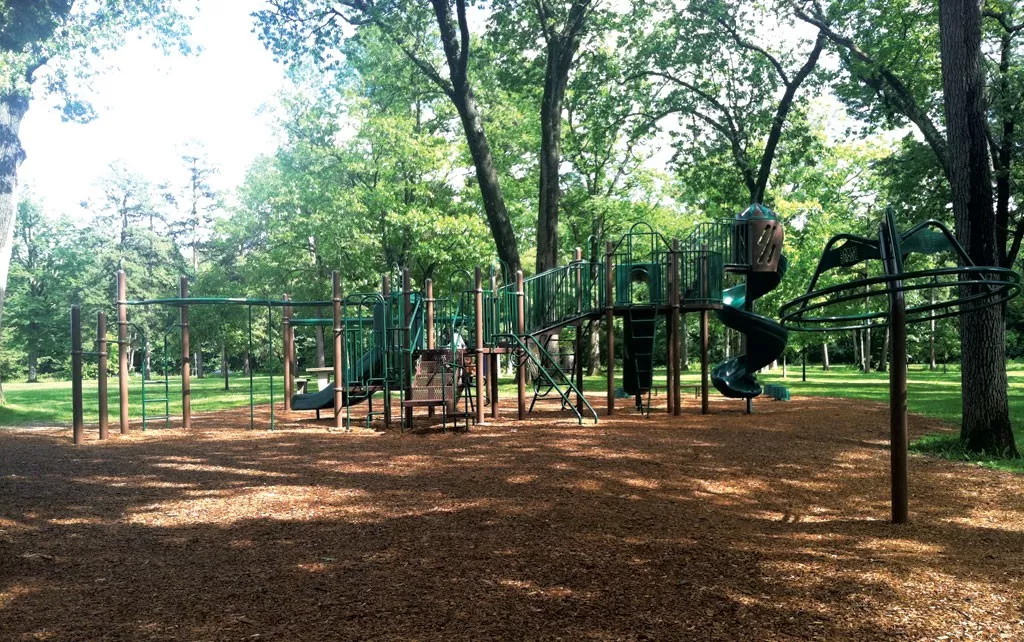 Address: Dalton Drive, Essex
You've probably driven by this expansive play area, set back from bustling Route 15, before — perhaps telling your kids you'd stop some other day. Next time, just pull over. It's worth it.
Climbers will scramble for the ladders, stairs and steps leading to three tall slides on the main play structure. Big kids will explore the tire swing and zip line, dangle from the Hurricane Spinner and scale the Jax Climber (a big, plastic triangle with bulbous corners). Little ones will enjoy the toddler swings and small equipment such as balance beams and green plastic tree stumps. The main play structure has high enough walls that you don't have to worry about young kids taking a tumble.
What really sets this place apart are the 19 acres of open space, co-owned by the towns of Colchester and Essex, perfect for running, flying a kite, kicking a ball or spreading out a picnic blanket. There's also a trail around the perimeter of the grounds for biking and walking.
Pluses
Playground equipment updated in 2013
Exceptionally clean
Many shaded spots
Public tennis courts on the premises
Picnic tables
Dogs on leash are welcome
It's close to the Vermont National Guard Library and Museum, Colchester, where kids can view tanks, helicopters and planes up close, as well as military artifacts and other displays.

Minuses

Just a Porta-Potty on-site
No designated parking lot