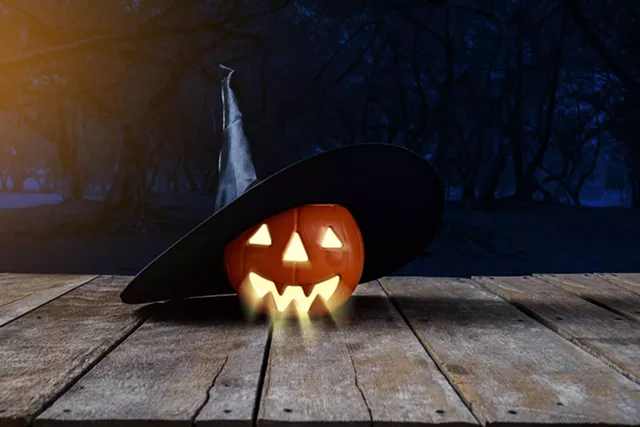 Happy Halloween! In honor of this spooky holiday, I wanted to suggest a truly frightening film that is often overlooked —
The Witches
. The film was recently remade by Robert Zemeckis, co-starring Octavia Spencer and Anne Hathaway. While both the filmmaker and actresses in this new version are extremely talented, it doesn't compare with the 1990 original. We all have films that frightened us as a child, and for me it was absolutely the original
The Witches
.
The Story:
Luke is a recently orphaned child taken in by his eccentric, yet loving, grandmother, Helga. Helga warns Luke of a type of demon who walks the earth, known as a witch. They are disguised as ordinary women yet have purple eyes they hide with sunglasses and hooked claws they cover with gloves, among other eccentricities. For reasons unknown, witches have a deep loathing for children and seek to eradicate them. When Luke's grandmother falls ill with diabetes, the pair decides to take a vacation to a seaside hotel. Little do they know that this is the very same hotel where the witches, led by the vulturine Grand High Witch, are holding a conference. On the trip, Luke must contend with the wrath of the witches of whom he was warned.
Why It's a Good Family Film:
This is a great Halloween family movie that is guaranteed to frighten viewers, but doesn't have any of the gratuitous gore or jump scares many adult-only horror films incorporate. Nicolas Roeg, who directed the incredibly disturbing horror film
Don't Look Now
, helms this adaptation of Roald Dahl's twisted tale. He takes a reality-driven approach, capitalizing on the fear children often have of strangers, and yields frightening results. The witches appear human at first glance, and are dressed like suburban moms, which gets at the fact that many of the "monsters" in real life look no different than average citizens. These witches are cold, cunning and ruthless, and although they share the same goals as the bumbling Sanderson Sisters of
Hocus Pocus
fame, they couldn't be any farther from the comical portrayal of the witches in that film.
Like many horror maestros, Roeg chooses not to explicitly tell you what happened to the abducted children. In one scene that kept me up for weeks, a little girl is abducted by a witch and then suddenly shows up trapped in a painting, slowly aging. There are so many questions that arise from this scene and it hits on the existential dread of being trapped forever without any means of communicating to the outside world. To me, in terms of horror, this is much more terrifying than a shot of a witch attacking a child.
On an aesthetic note the makeup, puppets and animatronics in this film are exceptionally well-crafted. The creative genius Jim Henson, better known for
The Muppets
,
Labyrinth
and
The Dark Crystal
movies is behind the creature designs here. The Grand High Witch, when she reveals her true form, is so unpleasant and well-realized, that it makes you wonder how disturbed Henson's mind must have been.
Anjelica Huston, famous for
The Addams Family
and her many Wes Anderson film appearances, is also incredibly good as the Grand High Witch. She's equal parts creepy and fun to watch, and never gets too hammy in a role that could easily tread into that territory.
Age Recommendation:
There is virtually no violence in this film. The witches' appearances and intentions are terrifying, and they often announce they want to kill children. People turn into mice in
An American Werewolf in London
- esque transformation sequence. There is minor swearing and mice are killed (mostly off-screen). I'd recommend this film for ages 9 and up and, for those who are easily frightened, 12 and up.
The Witches (1990) is streaming on Netflix and is available to rent on iTunes and Amazon.