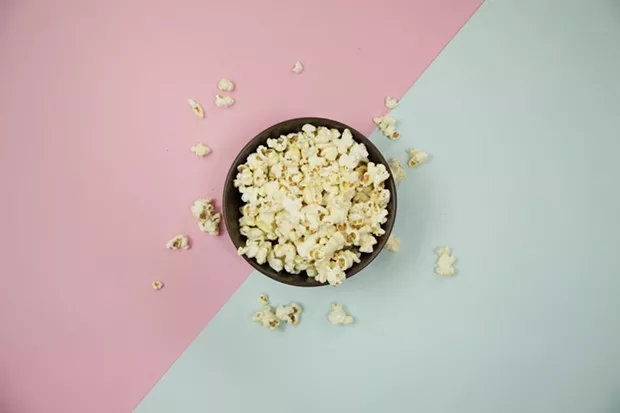 Originally a best-selling novel by Vermont author​ ​Katherine Paterson, the 2007 film
​Bridge to Terabithia
​ is wonderfully crafted and emotionally resonant. Similarly to the book, it captures a certain magic that can only be found within the imaginary worlds that children create. However, it also isn't afraid to confront the harsh truths and darkness of the real world. The two children at the center of the story come across as authentic and believable. Introverts, or anyone who has experienced shyness, will likely find both the novel and film extremely relatable and touching.
The Story: ​
Jess is an introverted kid growing up in rural Virginia. He often feels alone in his house, living with four sisters and a father who is condescending and favors his daughters. Things at school aren't much better. He is constantly bullied and ignored by fellow students. To cope, Jess takes solace in his drawing. One day, a new student named Leslie arrives. She and Jess form a strong friendship, solidified by their shared experience as artsy and imaginative outcasts. Together, deep in the woods of their shared​ ​backyard, they create a land called Terabithia. Life is going great for Jess and Leslie until one day a terrible tragedy strikes.
Why It's a Good Family Film: ​
One of the fascinating aspects of childhood is the ability to construct make-believe worlds that feel so real that you and your friends can seamlessly enter them together. These creative scenarios are seldom portrayed in coming-of-age films. The digital effects used in the film to create Terabithia and its fictional inhabitants are both original and whimsical, and perfectly capture a child's imagination.
At the same time, the film acknowledges that a child's imagination can also be a source of stress, like when a child sees clothing hanging in a closet at night and thinks it's some horrible creature. While Leslie and Jess imagine Terabithia as something magical and peaceful, at one point in the film, the trees and plants in the woods also appear as a terrible monster. When tragedy befalls Jess, he imagines a shadow demon hunting him.
​
Bridge to Terabithia
​ doesn't shy away from tackling what it feels like to lose someone. When I first read the novel, I was taken aback by the tragic event at the end of the book, because it's so sudden and gut-wrenching. Never before had I experienced an abrupt tonal shift like that. It isn't written in for shock value, though, but rather signifies just how sudden tragedy happens in real life and the way friends can be incredibly important in our lives. Adding to this realness is the guilt the protagonist experiences over the tragedy, even if he had nothing to do with it. Author Katherine Paterson said in interviews that she drew from a traumatic experience in her own child's life when writing the story.
Age Recommendation: ​
Kids roughhouse throughout the film. Bullies torment others rather viciously. Although death isn't shown, a major part of the story centers around the tremendous loss, grief and emptiness we feel when someone very close to us dies. The kids imagine scary monsters, including trolls and shadow demons, in the woods. I'd recommend this film for ages 9 and up.

Bridge to Terabithia​ ​is streaming on HBO Max and is available to rent on iTunes and Amazon.