Jake Hanley
In East Corinth, a sign marks the site of Beetlejuice's covered bridge scene
This week's film is one that might be a bit edgy for some families but is noteworthy because of its brilliant acting and connection to Vermont. Tim Burton's 1988 horror-comedy film
Beetlejuice
takes place in Connecticut but was filmed in rural East Corinth in Orange County, about an hour-and-15-minute drive from Burlington. Last week, I visited this quiet town to check out some of
Beetlejuice
's filming locations — more than 30 years after the film was released.
The Story:
Young couple Barbara and Adam Maitland are horrified to discover that they have died in an automobile accident. Doomed to haunt their countryside house, they soon discover that an insufferable family, the Deetzes, has moved into their sacred dwelling. With help from the Deetzes' alienated teenage daughter, Lydia, the Maitlands scheme ways to drive out the family from the house so they can rest in peace. When their scaring tactics fail, the Maitlands decide to enlist the help of a mischievous ghoul known as Betelgeuse, whose ulterior motives prove to be more sinister than the couple initially perceived.
Why It's a Good Family Movie:
Beetlejuice
's premise suggests horror, but instead it's a goofy family movie that lampoons the haunted house scenario rather than embracing it whole-heartedly. Almost all the characters, with the exception of maybe the Maitlands, are silly and act more like caricatures played for laughs.
Additionally, the acting is fantastic and features a cast of well-established actors still working today, including Winona Rider, Alec Baldwin and Geena Davis. However, the standout performance is clearly Michael Keaton — whose zany energy and intensely committed performance makes for an absurd and entertaining experience.
While this character may be outdated (more on that below), there's no denying Keaton's brilliance, as displayed by the sheer uniqueness and over-the-top psychosis he brings to Betelgeuse. His overacting is an homage to German Expressionism, an art movement of the early 20th century notable for its idiosyncratic and abstract staging, makeup and cinematography. Much of Burton's directorial work is influenced by this artistic style.
While interior shots were filmed on a set in California, the exterior shots were all filmed in Vermont. The film's haunted house was built as a façade for the film, then destroyed shortly after filming, thus nothing remains but a vacant hill. But the photos below show two remaining locations from the film. Timestamps are included so you can compare how they appeared in the film versus what they look like now: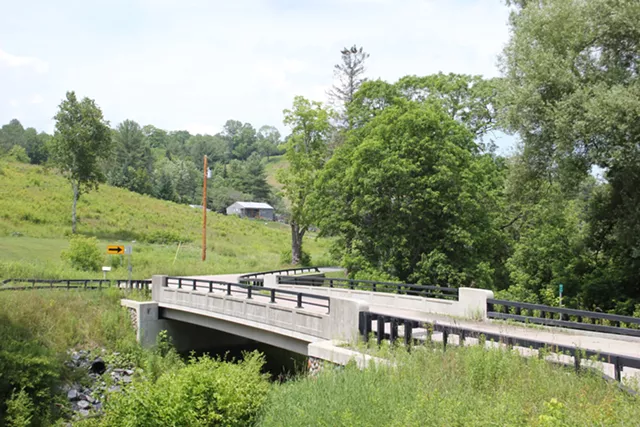 Jake Hanley
The "Covered" Bridge; Timestamp: 0:07:30. Production constructed a now-removed crimson wooden cover that the Maitlands' car crashed through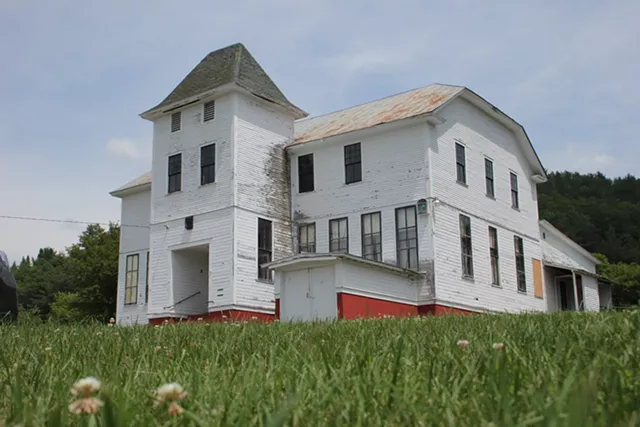 Jake Hanley
Miss Shannon's School for Girls; Timestamp 1:24:52. While portrayed as a schoolhouse in the film, it is actually the still-utilized East Corinth Masonic Lodge
Age Recommendation:
While
Beetlejuice
is rated PG, its title character hasn't aged well enough to adhere to this rating. He's constantly making uncomfortable sexual jokes and rude gestures. Parents might consider using these scenes as an opportunity to talk to their kids about misogyny and objectification of women in older films.
There is some swearing and a few mild sexual innuendos. The violence is relatively tame and mostly played as slapstick, rather than being malicious. Some creature effects may be considered a little scary for very young children. Ryder's character contemplates suicide, as she falsely believes ghosts have a more enjoyable life than the living. I'd recommend this film for ages 12 and up.
Beetlejuice is available to rent on Amazon and iTunes.