If you want to inspect Lt. Gov. David Zuckerman's swollen toe, find out Gov. Phil Scott's favorite Girl Scout cookie or see Senate Judiciary Committee chair Dick Sears (D-Bennington) cuddling with his golden retriever puppy, Facebook's the place.
The state's elected officials are increasingly embracing social media to share policy positions, solicit feedback, tout positive press and offer an occasional glimpse into their personal lives.
With President Donald Trump changing foreign policy in 140 characters or less and driving news cycles with early-morning tweets, the power — and pitfalls — of social media in politics have never been so apparent.
Social media brings significant benefits for local pols. Officials can communicate directly with constituents, controlling their message while demonstrating responsiveness. After federal immigration officers arrested three migrant farmworker activists last week, House Speaker Mitzi Johnson (D-South Hero), Senate President Pro Tempore Tim Ashe (D/P-Chittenden) and Zuckerman were among the leaders who took to Twitter to share their dismay.
"The recent escalation of immigration enforcement is disturbing & I wholeheartedly denounce it," Johnson tweeted on Saturday.
Online forums also present opportunities to goad political opponents and galvanize supporters. Last Friday, Rep. Heidi Scheuermann (R-Stowe) voted against a paid family leave bill that the House Committee on General, Housing and Military Affairs approved. Afterward, she tweeted, "Our committee passed a $79.4 m tax increase on all VT workers!"
Politicking via social media is a high-risk endeavor, however. Impulsive tweeting can sink a campaign, and even social media savants contend with the trolls, gadflies and imposters who can have an outsize influence online.
At least three Republican candidates for state House seats — Bill Lawrence of Underhill and Michael McGarghan of Burlington in 2016, and Scot Shumski of Burlington in 2014 — lost their bids following news reports about controversial social media posts. Last fall, Burlington School Board member David Kirk received public rebukes from the mayor, superintendent and his fellow board members for his Facebook dispatches, which were criticized as insensitive to minorities and women. Kirk apologized for "inappropriate social media posts."
By now, many lawmakers have some kind of online presence. The less prolific engage only when they're up for reelection. Others, such as Zuckerman, might post several times a day. Facebook and Twitter are the preferred platforms, although some use Instagram, too.
Even the highest-profile politicians have modest followings. The governor (who prefers Trefoil cookies when buying from Girl Scouts) has about 4,250 Twitter followers.
Most Vermont pols operate their own accounts, though two interns now formulate former governor Peter Shumlin's tweets.
Zuckerman, who stubbed that toe while dancing barefoot, leaves little doubt as to who runs his. From selfies to photos of piglets on his farm, the lieutenant governor's Facebook account is distinctly his own.
Seven Days checked in with four state legislators whose social media use has earned attention.
From Public to Private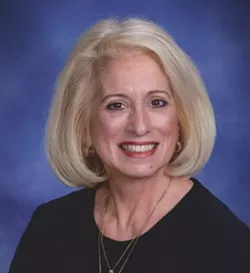 Efforts to unearth politicians' incriminating social media posts are becoming more organized. Indivisible Montpelier, a local chapter of a national movement of liberal activists, has been combing through social media accounts looking for local politicians who espouse Trumpian views.
The group's first target: a Republican representative from Swanton. Marianna Gamache, 71, shared stories and graphics on Facebook promoting conservative conspiracy theories — that former president Barack Obama was born in Kenya and that liberal philanthropist George Soros is a Nazi — and call for bringing "God back into our schools." In one post, she shared a Texas road sign declaring a "Sharia-free zone" and asked, "Will Vermont do the same? Or will the powers that be allow Sharia law to seep into our state judiciary system?"
Recent University of Vermont grad Scott Pavek did the sleuthing for Indivisible Montpelier. "We don't want it to be a witch hunt. Everyone is entitled to their own beliefs," said Pavek, who has also independently publicized other conservative politicians' social media activity.
In addition to calling attention to Gamache's posts on Facebook and Twitter, Indivisible Montpelier sent a collection of screenshots to local news outlets. Though none reported on the matter, word spread around the Statehouse.
"The goal with highlighting Gamache is, one, to spread this message to her constituents, and then to encourage other people across Vermont to conduct their own investigations of their legislators," Pavek explained.
Gamache, who said she stands by her posts, denounced the strategy: "If you object to a position that you think I hold, then face me, confront me about it ... This, to me, is very cowardly."
She said she hasn't heard from any offended voters, however: "My constituents know me, so I'm not concerned at this point."
The strategy spooked her enough that she blocked public access to her Facebook page by changing its settings to private.
Should other lawmakers be bracing themselves for the same? Seven Days asked Pavek if he was monitoring other accounts. "We'd rather not raise everyone's alarms, so suddenly everyone's profiles go private," he said.
Triumph Over the Troll
Rep. Kiah Morris (D-Bennington) keeps separate personal and social media accounts. Asked why, she has a two-word answer: "Personal safety."
After winning her primary last August, Morris, who is black, received a racist tweet. Bennington resident Max Misch tweeted a caricature of a black man to her with the caption: "Sheeeit, I be representin dem white muhfugguhz of Bennington, gnome sayin?"
Morris, 41, posted his tweet to her Facebook page.
"I felt it was important to highlight that there are individuals that hold hateful ideologies" in Vermont, she explained. Her post inspired a wave of outrage, including a statement from then-governor Shumlin.
Social media, Morris said, provided opportunities for Misch's comment "to gain greater visibility, for me to respond to it and for community members to have a crucial dialogue about: What does this mean?"
Since then, Morris hasn't shied away from social media, which she sees as a "more efficient way of communicating out to a large group of people." Last week on Facebook, she posted a VTDigger.org story about her effort to get a racial justice reform bill passed, as well as a photo of her car buried under snow after legislators worked through Winter Storm Stella.
Pressure the Pols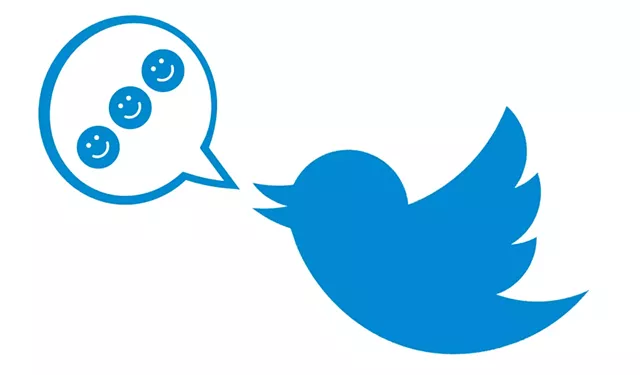 In 2008, then-state representative Chris Pearson joined Twitter to connect with his constituents, who included many UVM students.
He's since amassed approximately 3,400 followers, and he recently sent out tweet No. 4,000. The 44-year-old Progressive/Democrat, now a state senator representing Chittenden County, chose a chart for the occasion showing rising carbon dioxide levels.
"It's a great platform to be discussing news," Pearson said. He also uses it for political leverage.
Last year, when the House Judiciary Committee was considering altering a marijuana legalization bill Pearson has long pushed for, he tweeted: "Ridiculous."
"The next day, the chair and the vice chair were all up in my grill about it," Pearson recalled. He welcomed the conversation. "It really got their attention. I've found it valuable that way."
As a senator, Pearson said, he had to curb his tweeting because he's busier and because electronic activity is forbidden in the Senate chamber. Even so, he's quick to respond to people.
On January 14, a Champlain College grad student tweeted a question about how the repeal of the Affordable Care Act would affect Vermont's health care marketplace. She hadn't directed her question at anyone in particular, but an hour later, Pearson tweeted a response: "It will depend on how the legislature responds. Likely #VT won't replace federal subsidies so costs will climb."
Mind the Millennial
"I'm 26, so I grew up with this stuff," said Rep. Corey Parent (R-St. Albans), who's on Facebook, Twitter, Instagram and Snapchat, though he doesn't use the latter for political purposes.
Parent can tell you off the top of his head how many people follow his official Facebook page (915 as of last week). He's also got more than 2,000 friends on his personal account, which he uses for political purposes. That's a significant number, considering he won his district last November with 2,003 votes.
Parent uses Facebook to communicate with constituents. In a post praising Scott's budget address, he highlighted the fact that it "increases investments for opiate treatment in St. Albans by nearly $1,000,000."
To attract journalists' attention, he knows to turn to Twitter. Parent studies his social media metrics and sends out missives when they're most likely to be read — generally early morning, midday and later in the evening. During meetings in the Statehouse, he'll watch the #vtpoli hashtag to keep tabs on activity elsewhere in the building.
The young rep keeps it local and advises fellow lawmakers to do the same. "I think you can alienate folks who agree with your mission down here [in the Statehouse] but may not necessarily agree with your national politics."
That's particularly important for Parent, a moderate Republican in a traditionally Democratic district.
But he's not above a little online goading here and there. Parent recalled luring his soon-to-be-opponent in the 2013 campaign, Democrat Mike McCarthy, into an online debate about a carbon tax — a controversial proposal for which McCarthy had expressed support.
Parent's conclusion about lawmakers venturing online: "Folks don't always think before they type, and, as we saw in a few elections, social media can hurt."