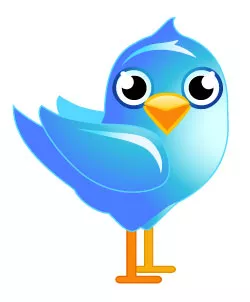 Imagine if you didn't have to wait to leave the theater to critique, summarize or recommend a live performance. What would you say — using 140 characters or less, of course?
With "Tweet Seats," a balcony block at the Flynn Center for the Performing Arts reserved for people who want to live-tweet a live show, the Twitterly inclined can have at it. Just what they'll tweet during a show by guitarists David Hidalgo and Marc Ribot on January 26 remains to be seen.
The Flynn's decision to debut Tweet Seats at the Hidalgo-Ribot show, says marketing communications manager Kevin Titterton, "is really an experiment to see how people enjoy it."
The Flynn isn't the first performing arts center to adopt the concept. In Florida, the Palm Beach Opera offers Tweet Seats at final dress rehearsals. Admission is free for these tweeters in exchange for their live coverage of each event. Titterton says the Palm Beach program has "gotten really good feedback."
It may seem counterintuitive for a performance venue to encourage in-theater social-media activity — and the practice is likely to offend those who stifle rage when a cellphone rings during a show. But, in Titterton's view, the program offers potential benefits: getting the word out about interesting performances in real time and piquing the interest of younger, more tech-savvy audience members. "For performing arts centers to evolve, we have to involve new media," he says.
Plus, Titterton says, the Tweet Seats' placement in the balcony should keep the glowing screens and tapping fingers from distracting other audience members.
For the trial run later this month, Titterton offered comped seats to some of the Flynn's more active Twitter followers. He's expecting about 14 people to live-tweet the guitarists' "Border Music" concert. If the program takes off, he says, the Flynn will provide applications for prospective tweeters at select shows in the future.
Titterton says they're starting with a music concert — Hidalgo is the lead guitarist and vocalist for Los Lobos, and Ribot is renowned for his Los Cubanos Postizos — because tweeters can appreciate the sounds even when they're craned over their smartphones. "You don't have to have your eyes on the performance the way you do in a dance or theater performance," he suggests.
The guitarists, who have inspired music legends including Elvis Costello, Tom Waits, T-Bone Burnett and Robert Plant, have been notified that some audience members will be tweeting throughout their set. "We run this in front of the agent ahead of time," says Titterton.
He's keeping an open mind about how the community might respond to Tweet Seats. "It needs to be fruitful," Titterton says. "It can't just be a silly gimmick."
David Hidalgo & Marc Ribot: "Border Music," Saturday, January 26, 8 p.m. at Flynn MainStage in Burlington. $15-36. flynntix.org