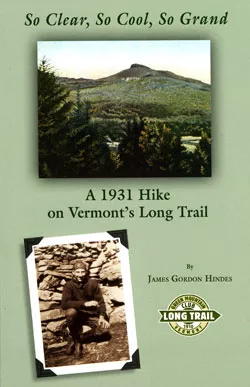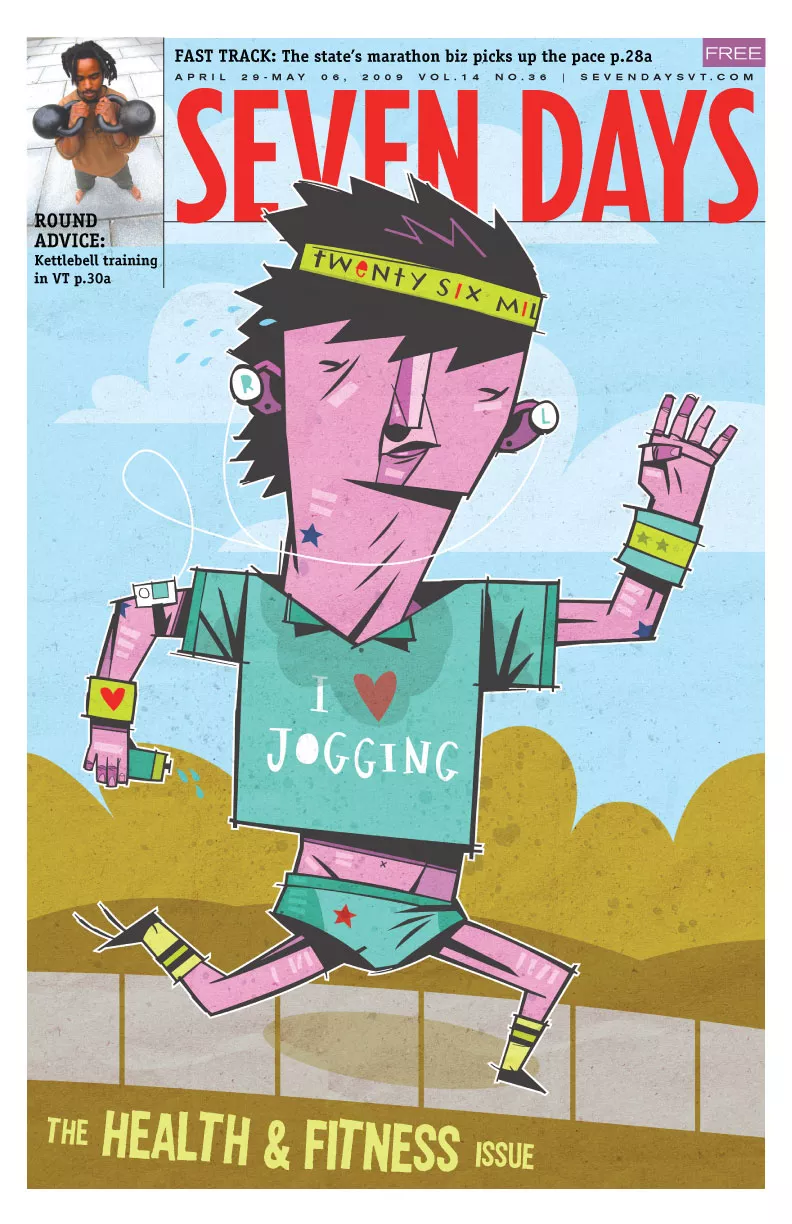 Three recent books by Vermonters are germane to this week's Health & Fitness issue, albeit in very different ways.
At first glance, a slim volume published by the Green Mountain Club could be yet another guide to the famous Long Trail. In fact, So Clear, So Cool, So Grand is the journal a young Dartmouth student, James Gordon Hindes, penned in 1931, back when the trail was brand new. The first long-distance hiking path in the United States, it held special allure for Hindes and his friend, fellow student John Eames. Accordingly, this daily log of their month-long journey is one of the first known end-to-end accounts. The GMC has packaged the late Hindes' writings and a sprinkling of vintage photographs, provided by his children, with an explanatory introduction.
Though Hindes was born in Massachusetts, he was descended from generations of Vermonters — his great-grandfather was an early settler of Addison. In 1962, after a career in the military, Hindes moved his family to Highgate, Vt., where he finally fulfilled his dream of becoming an English teacher. His love of precise and elegant language is clear from the diary he kept some 30 years earlier, as is his reverence for the beauty and the lessons of the outdoors: "If any man wishes to sincerely find himself, let him strap a pack on his back, turn to glories of nature, and drink deeply," Hindes wrote in a foreword to his account.
A wry sense of humor comes through as well, as when Hindes describes encounters with the ubiquitous hedgehogs and porcupines, a drenching rain or digestive difficulties on the trail.
So Clear, So Cool, So Grand does, as the title suggests, convey the grandeur of Green Mountain vistas and the deep satisfaction of an intimate acquaintance with nature. It offers colorful vignettes of human inhabitants encountered along the way — this was the Great Depression, and families near the Long Trail welcomed the business of passing wayfarers at their farms-turned-hostels. Too, Hindes' experiences occasionally lead to de facto advice: "We learned a bitter lesson today — never leave the Long Trail for a suggested short cut."
Historical details abound in a handy appendix, which includes an annotated list of Long Trail lodgings, notes on Hindes' references, and a relevant bibliography.
Modern-day hikers — even weekend warriors with the latest moisture-wicking garments, GPS devices and portable espresso pots — will find much to enjoy, and relate to, in this modest book. And not least because every person who reaches a peak or distance goal ("the Canadian Boundary!!!!!") knows that an outdoor adventure is even sweeter in the telling of it afterwards.
So Clear, So Cool, So Grand: A 1931 Hike on Vermont's Long Trail by James Gordon Hindes. Green Mountain Club, 80 pages. $8.95
Burlington author Suzanne Brue released The 8 Colors of Fitness last year. Its subtitle declares its mission: Discover Your Color-Coded Fitness Personality and Create an Exercise Program You'll Never Quit! Such breezy optimism smacks of a diet fad-of-the-moment, but the 8 Colors idea is based on extensive research into personality types using the Myers-Briggs Type Indicator. The popular "test" is based on Jungian personality theory, and Brue is, according to the book's foreword, an "expert practitioner" of the MBTI.
As such, she knew that different personalities process and respond to information in different ways. Brue's innovation was to apply this knowledge to individuals' struggle to get and stay fit. Is exercising viewed as a burden? A social occasion? A challenge? What type of exercise appeals the most to whom? According to Brue's research, it depends on personality type. As with everything else in life, different strokes for different folks.
Readers with little or no understanding of MBTI or Carl Jung needn't worry; Brue goes over the basics at the beginning of the book. She then divides the 16 types into eight pairs, assigns each a different hue — and voilà! The eight colors of fitness.
If it sounds complicated, it is, sort of. But readers who can get through the psych talk at the beginning will find the remainder of the book filled with clearly written and accessible examples of personalities, explanations of what motivates and rewards them, and specifics on what kind of fitness regimen is likely to get them in gear. Most readers will recognize themselves in a personality described herein, such as this one:
With their jump-in-with-both-feet personalities, Reds seek activities that grab their attention and bring their senses to life, such as mountain biking, bike racing, and water and Alpine skiing. They also enjoy fast-paced games of basketball or racquetball.
If you're the sort who chafes at the idea of being "typecast," this book may not be for you. But if you've been wondering why you can't stick to any exercise program, it can't hurt to find out whether you've been pursuing activities of the wrong color.
The 8 Colors of Fitness by Suzanne Brue. Oakledge Press, 186 pages. $20.99.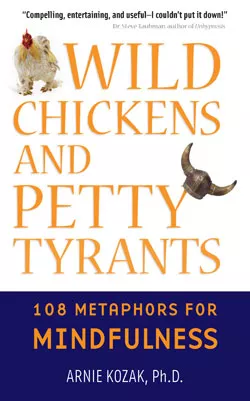 Arnie Kozak is a Burlington clinical psychologist and the founder of Exquisite Mind, a consultation service for individuals, other professionals and corporations. His goal? Mindfulness — the "art and skill of living in the present, as a vehicle for managing stress and enhancing quality of life." So reads the jacket copy of his recent book, Wild Chickens and Petty Tyrants: 108 Metaphors for Mindfulness. That provocative title hints at Kozak's light touch, welcome in a book that might otherwise be weighed down by ponderous advice.
Everybody knows that modern life is filled with stress, that stress is bad, and that we are, generally speaking, inept at shoving it aside. It doesn't help that zillions of bits of information are coming at us all the time — indeed, we invite this barrage by using every electronic device possible. "Multitasking" is the norm. Or, wait, is our real problem that we can't concentrate on any single thing?
Kozak acknowledges in his introduction that "metaphors help us to understand the world." Hence his approach of illustrating the ways we think and behave with 108 mini- essays, one metaphor each. These are divided into sections — metaphors for mind, self, acceptance, resistance and so on. Sample titles: "Thoughts Are Like Soap Bubbles." "Cleopatra Syndrome." "The Cluttered Garage."
While many of the metaphors come from Kozak's ample imagination, others were plucked from "the literature on mindfulness and Buddhism," he writes. Handily for those of us with busy schedules or short attention spans, each entry stands on its own. Think The Bathroom Book of metaphors.
It helps, too, that Kozak's prose is conversational and friendly rather than lecturing. And he's an accomplished storyteller who knows the value of a good lead. Such as this one, for "Commentarial Mind":
A cartoon in The New Yorker features two couples at a movie theater. The man sitting in front turns to the couple behind him who are talking through the movie and says, "If we wanted running commentary, we'd have waited for the DVD."
Can Wild Chickens alone induce mindfulness? Probably not; it takes a lifetime of practice, as any yogi will tell you. But taking the time to read a 500-word essay every day — without pausing to check email, Twitter or Facebook — is a good start.
Wild Chickens and Petty Tyrants: 108 Metaphors for Mindfulness by Arnie Kozak. Wisdom Publications, 236 pages. $14.95.