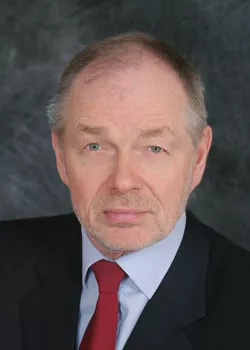 There's a best-of list for everything, including countries. The U.N.'s Human Development Index uses life expectancy, adult literacy and gross domestic product to calculate national success. But there's more to life — a good life, anyway — than reading, making money and surviving. Last October, a new study commissioned by Reader's Digest added environmental health to the equation to rank "the planet's greenest, most livable places." The U.S. came in at number 23 on the list of 141 countries.
The winner? Finland — a small Scandinavian country about 13 times the size of Vermont — followed by Iceland, Norway and Sweden.
What's Finland got that the U.S. doesn't? Universal health care. The best-fed and highest-scoring high school students in the world. A transparent government renowned for protecting civil liberties and freedom of the press. Free childcare for working parents. The second-most competitive economy on the globe. Oh, yeah, and a woman president assisted by a majority female cabinet.
"Poverty has essentially been wiped out," declares U.S. Senator Bernie Sanders, a tireless champion of low-income people who has long trumpeted Scandinavian social-welfare models. The Finnish ambassador to the United States provides the details. At Sanders' invitation, Pekka Lintu will explain the Finnish system in his own words — English is one of his four languages — next Monday, March 31, in a town meeting at Burlington City Hall Auditorium.
"I think there is a lot to be learned in the U.S. from what is going on in Finland," Sanders says. "On the environment, health care, education, this is a progressive country with a strong, well-paid middle class."
Lintu agrees that comparing countries is "sometimes useful," but he warns that in this case, "The difference of scale is so big." Finland is 75 percent forested and mostly homogenous — the country's largest immigrant population is Russian. The country's northern quarter lies above the Arctic Circle. Of Finland's 5.3 million citizens, 561,000 live in the southern city of Helsinki.
Vermont probably has more in common with Finland than any other state in the union. Lintu picked up on that when he met some prominent Vermonters while visiting New Hampshire for the presidential primary. Former Governor Madeleine Kunin, who served as U.S. ambassador to Switzerland, gave him a taste of Green Mountain politics. When he got back to D.C., Lintu looked up Bernie on Capitol Hill.
"We don't have enormously rich people, and we don't have people living in abject poverty," Lintu says of the "nordic Scandinavian welfare society" he represents. "Finland is a rather egalitarian society from the point of view of income distribution. I think this is a rather conscious choice of policy makers, and also the voters."
Sound socialist? Not when Lintu explains it in the calm, accented voice of a career diplomat — before his coveted post in Washington, he was the Finnish ambassador to Japan. Yes, Finns pay more taxes — the marginal tax rate is about 42 percent — but "it covers more as well," Lintu understates. "You have the daycare system, which is basically free. You don't pay for education — that goes for primary, secondary and the high education, university. Then you have the elderly care and of course, the health care — that's a big item as well."
Some freedom of choice is built into Finland's "social security net." For example, after 158 days of paid leave, a new parent can choose to stay home with a child under 3 and get paid for it, or take advantage of a free daycare or nanny service.
Finland has used a combination of freedom and taxation to craft its environmental policy, too. A new law makes low-emission vehicles cheaper to buy than they were a year ago, while high-emission vehicles are being taxed much more heavily. "So, basically, you have a choice," Lintu says, noting Finns take global warming seriously enough to recognize that something needs to be done. "You can still drive the car you want even if it's polluting more, but then you have to pay much more."
Ten-dollars-a-gallon gasoline doesn't stop Finns from traveling north to their country homes, or summer huts. "The majority has a kind of secondary home where they go in the summer," Lintu says. "Nowadays, also in the winter."
The economy is booming, after the country pulled itself out of a deep recession in the '90s — thanks in large part to Nokia, the country's largest employer, and a network of smaller, global businesses the giant cellphone company has spawned. Mobile-phone accounts outnumber landlines in the country, and Internet use is among the highest in the world. Finland's forest, metal and engineering industries are also competitive in the global market.
Lintu doesn't see a contradiction between Finland's generous social services and its "culture of innovation" — cited by the World Economic Forum when singling Finland out as one of the world's most competitive economies. In fact, he notes, not having to worry about hospital bills, aging parents or student loans "makes it easier to adapt to new things" — such as globalization.
Finland has its problems. The unemployment rate is more than 6 percent. A violent high school shooting last year played out almost exactly like Columbine. The drunk-driving laws are stricter than they are in the U.S. for a reason.
But you've got to admire the priorities of a country whose parliament debates the merits of a seven-day "love vacation," as Finland's highest-ranking politicians did last week. The annual "honeymoon" would be in addition to the four weeks paid vacation and 14 paid public holidays already granted the country's working citizens.
Does life get any better? That's the question we Americans should be asking ourselves.