The Green Mountain State is the sixth smallest in land mass and second smallest in population. But size isn't everything. Here are some other digits that matter in these parts.
802
It's Vermont's lone area code, a source of state pride. You'll see it emblazoned on T-shirts, sweatpants and bumper stickers. We're less proud of this next number...
#2
Vermont is pretty damn white, and we ain't just talking snow. It's the second palest state in the union. Though we're often dinged for our lack of racial diversity, there's this:
56
The number of languages spoken in Burlington High School. In the last 25 years, Vermont has welcomed more than 6,300 refugees from Bosnia, Bhutan, Sudan, Somalia, Burundi and beyond.
3
That's how many major political parties are represented on Burlington's city council. Mayor Miro Weinberger is a Democrat, but the previous two chief executives were Progressives — members of the left-wing party formed by the activists who helped elect Bernie Sanders mayor. There are Republicans here, too, but not many.
10
That's how many votes earned Bernie Sanders his victory in the 1981 mayoral race — his very first electoral win. Hillary Clinton beat him by a little bit more than that when they vied for the Democratic presidential nomination in 2016. Sigh.
42,452
That was the most recent estimated population of Burlington, Vermont's biggest city. Montpelier was estimated at only 7,592, making it the smallest state capital in the country — and the only one without a McDonald's. Which may explain...
#1
Vermont's national ranking in the percentage of adults who eat at least one serving of fruits and veggies daily. Vermont also tops the national "locavore index," which measures the percentage of locally produced food consumed.
44, 45 & 47
All that high fiber pays off. Nationally, Vermont ranks 44th and 45th for its percentage of obese adults and children, respectively, and 47th in sedentary lifestyles — aka the percentage of adults who routinely sit on their asses. New here? Eat more kale and go climb a mountain, or something.
27,102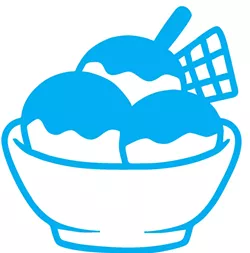 Lest you think Vermonters don't enjoy the occasional indulgence, that's the weight, in pounds, of the world's largest ice cream sundae, made in 1983 by hometown favorites Ben & Jerry's. The company did more than $350 million in global sales in 2015. So, where's all that cream coming from?
134,132
That's how many dairy cows there were in Vermont in 2015. Each year, they squirt out enough milk to fill 16,000 standard-size swimming pools. And it's not just milk that Vermonters are swimming in, either...
#1
We're ranked first in the nation in maple syrup production. In 2014, our sugarmakers produced 1.32 million gallons of the so-called "liquid gold."
46
Another popular gold liquid? Beer! This is the number of craft breweries that are members of the Vermont Brewers Association (as of press time). There are also 19 commercial distilleries licensed to make booze here and 16 hard cider makers turning the sweet juice into a bubbly buzz. Speaking of buzzes...
$125-$225 million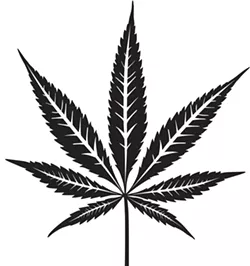 Vermonters spent about that much on illegal marijuana in 2014. That year, we burned through 15 to 25 metric tons of the green stuff, which may explain why we have the second-lowest rate of assaults in the country — and why we build record-breaking sundaes. Perhaps all that weed explains this...
50 to 75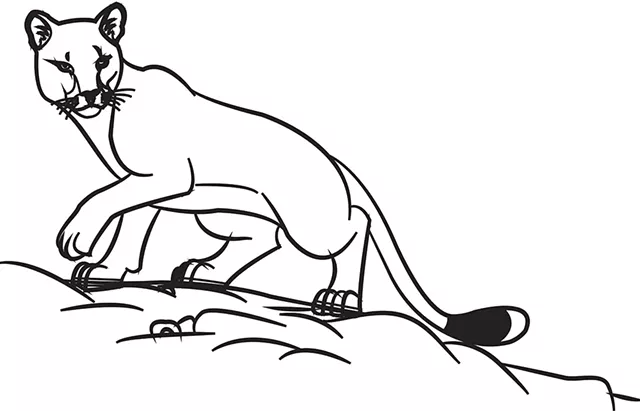 That's the range of annual reported sightings of the catamount (aka the eastern puma, mountain lion, cougar and panther), believed to be extinct here since around the 1930s. Number of confirmed sightings: zero.
Zero
That's also the number of confirmed sightings of Champ, Lake Champlain's own version of the Loch Ness monster. But our almost-great lake covers 8,234 square miles — and is 12 miles across at its widest spot and about 400 feet deep at its lowest point — so who knows? The truth may be down there.