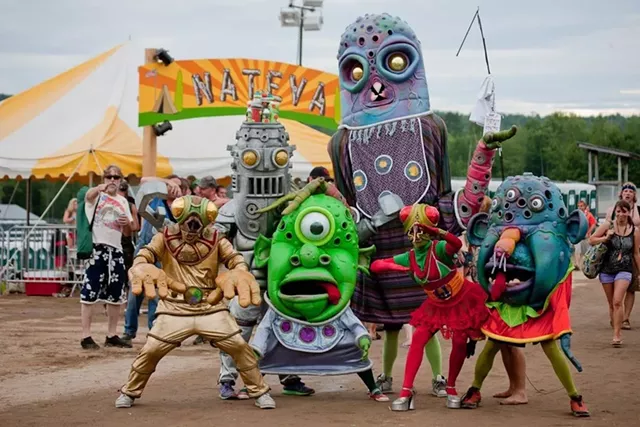 Big Nazo Band, one of the acts at Festival of Fools
Church Street Marketplace bustles with street theater this weekend, when the seventh annual
Festival of Fools
rolls into town on Friday. Families can watch an assortment of the best street performers around the globe — from larger-than-life mutant puppet creatures and yoyo experts, to knife jugglers and slapstick tap dancers. On Saturday, the south lawn of City Hall Park turns into a Kids Zone, with live music, face painting, art projects and a whole lot more wacky performances.
Looking for something a bit more mellow? During the
Summer Naturalist Program
at Mill Trail Cabin in Stowe on Saturday, kids and parents learn about the history and ecology of the land. Or take a woodsy
Wildlife Walk
at the Woodside Natural Area in Essex, where little ones learn about what makes a good animal habitat.
At
Antique Tractor Day
at the Billings Farm and Museum in Woodstock on Sunday, young visitors peruse retro farm machines, make ice cream and play in the sandbox.
For more agricultural fun, head to Highgate for
Franklin County Field Days
Thursday through Sunday, where an alternative beauty pageant, demolition derby and minivan mash-up add some flavor to the customary rides, music and livestock offerings.
We'd would love to hear from you. What are your plans this weekend?