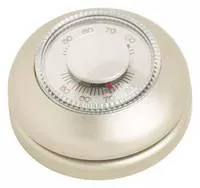 MONTPELIER — Low-income Vermonters may be worse off this winter as a result of a perfect summer storm of cuts delivered by the federal government. First, the Bush administration announced tougher eligibility requirements for children who benefit from its federally subsidized health insurance program. Next came reductions in funding to special-education students enrolled in Medicaid. Then, last week, Vermont legislators learned that a fuel-assistance crisis could be on the horizon for Vermonters receiving Section 8 housing subsidies.
The most recent controversy involves a segment of Vermont's low-income population and how it receives heating-fuel assistance during the winter months. Every year, about 20,000 Vermonters receive vouchers through the federal LIHEAP program to help offset heating costs. That's an increasingly important benefit, since nationwide energy costs have almost doubled since 2000.
Historically, 10 percent of the vouchers were distributed to residents who also receive housing-assistance subsidies. This year, however, what would have come from LIHEAP is folded into the Section 8 benefit. The formula was changed in such a way that the money for heat is included in the housing-assistance subsidy. At a recent meeting of state legislators, Pam Dalley, who administers LIHEAP money through the Vermont Department for Children and Families, confirmed the change came down through the federal Department of Housing and Urban Development. She maintains it will result in a net increase in benefits for low-income residents who currently receive housing assistance.
Tim Searles, executive director of the Champlain Valley Office of Economic Opportunity, challenged Dalley's math. "The stories I've been hearing from around the state are from people who are actually worse off." Searles represents five statewide community-action agencies.
At the meeting, Searles heard a distressed woman from Brattleboro testify by phone, saying she was dismayed by the cut in housing assistance and that she would have a "cold house" if the LIHEAP benefits weren't restored. Commenting afterwards, Searles said her story was typical of "hundreds, perhaps thousands" of low-income Vermonters who receive housing assistance.
It's still not clear how low-income residents like the Brattleboro woman will be affected by the federal changes this winter. Searles warned they're likely to strain Vermont's emergency-services budget. Republican State Senator Diane Snelling, who attended the meeting, says the funding change fits into a larger pattern. "As a strong states' rights person, I think that the federal government frequently puts us in a difficult situation both by encouraging funding in certain areas and withdrawing it in others."
In response, this spring Snelling's legislative colleagues created the Vermont Child Poverty Council at the urging of groups such as Voices for Vermont's Children. Co-chaired by Sen. Doug Racine (D-Chittenden) and Rep. Ann Pugh (D-South Burlington), the council aims to reduce child poverty by half in 10 years. But according to those familiar with the issues, that goal will be difficult to attain, at least while Bush is still in office.
Politics aside, the federal poverty level itself doesn't appear to convey the scope of the crises facing low-income Vermonters. In 2004, U.S. census data ranked Vermont third best among all states for lowest percentage of children under 18 in poverty — between 11,000 and 16,000. But the National Center for Children in Poverty at Columbia University reports that one in three, or 38,239, Vermont kids currently live in "low-income families" — that is, a family of four living on less than $41,300 per year. That's 200 percent of the federal poverty level.
The Vermont Child Poverty Council also faces definitional hurdles. That's partly because the federal government still calculates poverty levels based on food costs — an outdated indicator. Erhard Mahnke, a coordinator at the Vermont Affordable Housing Coalition, suggests "alternative measures" such as energy costs, transportation, childcare and housing affordability should be taken into account when crafting policy. For example, of about 4000 people seeking refuge in Vermont's homeless shelters in 2005-06, a third were in families — a stat that can't be quantified by federal poverty guidelines.
Meanwhile, Vermont's anti-poverty work is receiving national attention. Yesterday the council was featured on the website of The Nation — a progressive publication with national readership. The post, on the publisher's blog, was titled "Facing Down Poverty." Vermont's program was one of only two mentioned on the blog. The other, in Connecticut, was the model for Vermont's. "While we understand that state policies may not be enough in the absence of changes in Washington on tax policies and spending priorities," council co-chair Doug Racine told the magazine, "I believe that we can make significant progress if poverty becomes a high priority issue."