For this month's issue, Kids VT asked local librarians to recommend books with animals as main characters.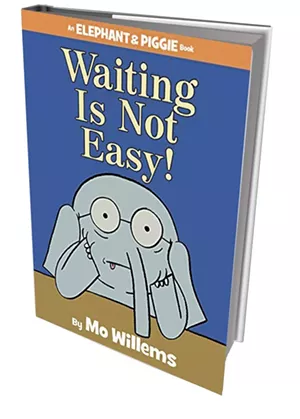 Waiting is Not Easy! by Mo Willems
The two friends in this story — part of Willems' popular Elephant and Piggie series — take different approaches to anticipation. Gerald the elephant quickly loses his patience, while Piggie tries to assure him that some things are worth waiting for.
Waiting is Not Easy! is "a really fun book to read aloud," says Michelle Willey, youth librarian at Waterbury Public Library. She adds that kids will enjoy the "wonderful yet simple surprise at the end."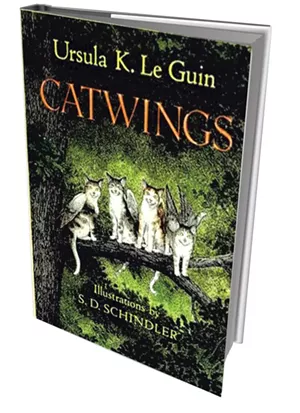 Catwings by Ursula K. Le Guin
Mrs. Jane Tabby's four kittens have an unusual physical feature: wings. When the felines are old enough to fly, their mama sends them out into the world on their own. They have trouble finding a place to live because of their odd appearance but eventually discover a loving pair of human siblings who give them a home.
"The siblings, both animal and human, interact with kindness and friendship towards one another," says Rutland Free Library children's librarian, June Osowski, who praises the book's "enchanting illustrations." It's a good choice for readers transitioning from easy readers to chapter books, she adds.
The Wind in the Willows by Kenneth Grahame
This classic, first published in 1908, originated as a bedtime story for Grahame's son, Alistair. Set in pastoral England, it focuses on four anthropomorphized animals. Normally quiet and reserved Mole leaves home and meets adventurous Rat, reliable Badger and foolish Toad.
Despite its age, the book "remains an entertaining tale for kids and adults," says Joshua Muse, technology and communication specialist at Burnham Memorial Library in Colchester. He extols Grahame's "charming descriptions of the pleasures of friendship and home" and recommends looking for one of the excellent illustrated versions.