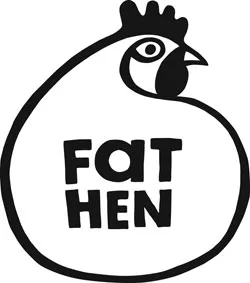 The Fat Hen has been providing Vergennes residents with local produce, meats and cheeses since it opened in 2004. Now they can get whole meals there, too. Owner Heidi Markowski has hired three cooks to oversee the prepared foods section, and in about a week, the store's small commercial kitchen will feature a new convection oven. "We'll be producing everything from baked goods to lasagna," Markowski relates happily.
The kitchen staffers "really ramped up" the grab 'n' go options beginning in August, she says, and are still in the process of testing new and exciting recipes. Current hits include LaPlatte Angus steak and cheese wraps, shrimp salad and coconut tapioca pudding, a customer fave. A hot soup bar, with daily meat and vegetarian specials, is soon to come; eventually, Markowski would love to have a prepared-foods case à la Burlington's Cheese Outlet/Fresh Market.
Markowski is also proud of the way the meat department has grown. "It's probably one of the most exciting sections of the store," she boasts. FH butcher Joe Painting "does a lot of custom orders for people if they're looking for a special cut, like cow's tongue." Or just a particular type of steak. Another bonus: If you concoct a unique recipe for sausage, Painting will whip some up for you. Or you can just enjoy the house-made links.